On March 15 in Hanoi, BRG Group's real estate BRGLand was named in the top 10 of Vietnam's leading real estate developers for 2021 at the Leading Real Estate Brand Awards 2021-2022.
Organized by Vietnam Real Estate Online Magazine and the Vietnam Institute of Real Estate Studies, BRG was also honored in the Top 10 Urban Areas and Potential Housing for 2022 through its BerRiver Jardin apartment complex, developed by BRGLand.
Speaking at the ceremony, Mark Reeves, Branding and Creative Director of BRG Group said: "This is recognition for the continuous efforts of BRG Group and the BRGLand brand in particular. By creating cutting-edge value, BRGLand always strives to bring the best ​​to the community through quality projects, contributing to raising the living standards of Vietnamese people."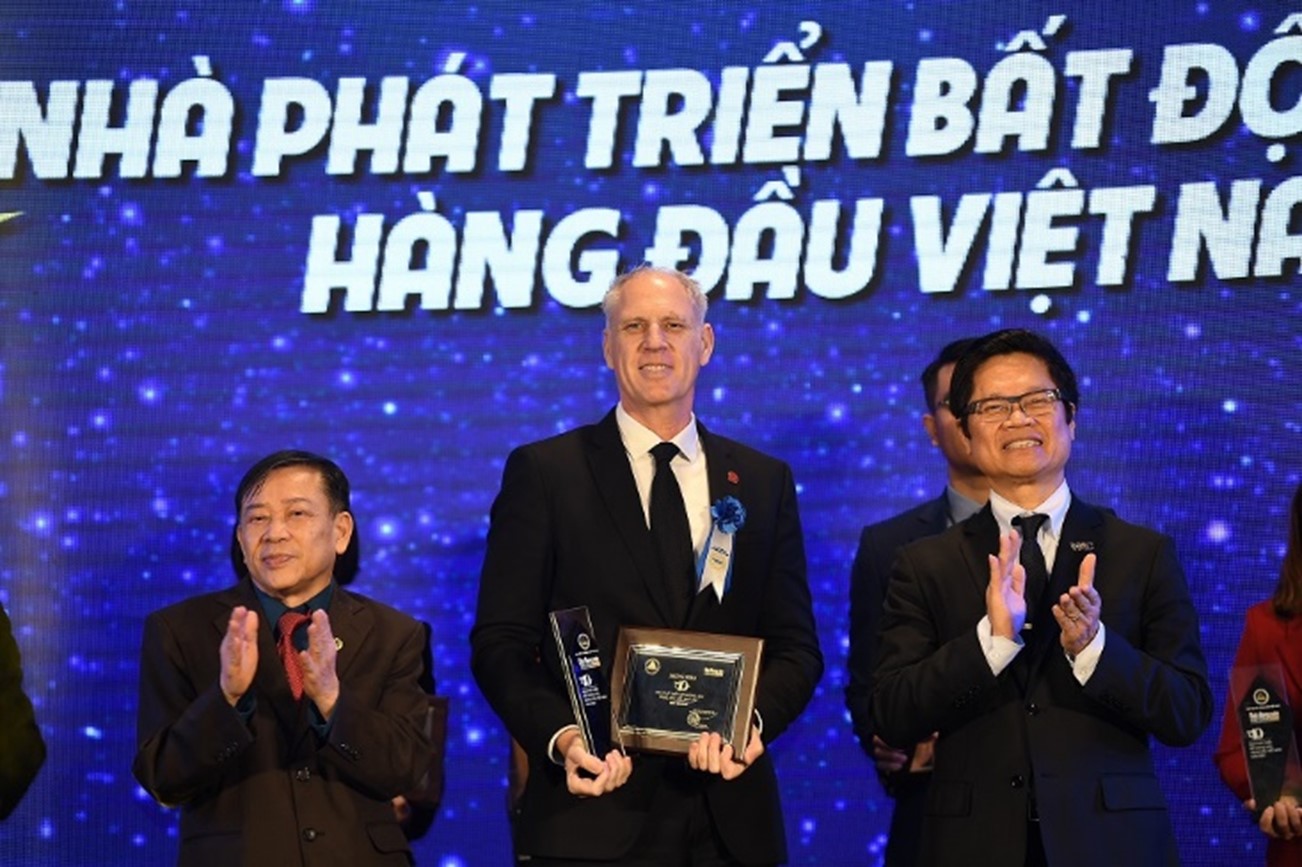 A representative of BRG Group was on hand at the ceremony
BRGLand has been a pioneer in creating unique works, converging high-class criteria according to international standards and always aiming for the sustainable development of the community. The core values ​​that BRGLand pursues are based on prime location, a reputable investor with strong potential, outstanding construction quality, professional operating services, and diverse and modern utilities.
BRGLand realizes the enthusiasm of the leaders of BRG Group and the desire to contribute to Hanoi as well as nationwide with key ventures, catching up with global trends and, at the same time, helping raise Vietnam's position in the region and beyond.
The BerRiver Jardin apartment complex in Hanoi's Long Bien district continues to be an affirmation of the values ​​that BRGLand and BRG Group are creating. The complex fully meets the criteria of an ideal place for residents. It is a prime location next to the river, and close to the city, with a diverse utility system and fresh, airy living space.
From design to construction to completion, BRGLand always puts people at the center in order to bring the most complete living experiences.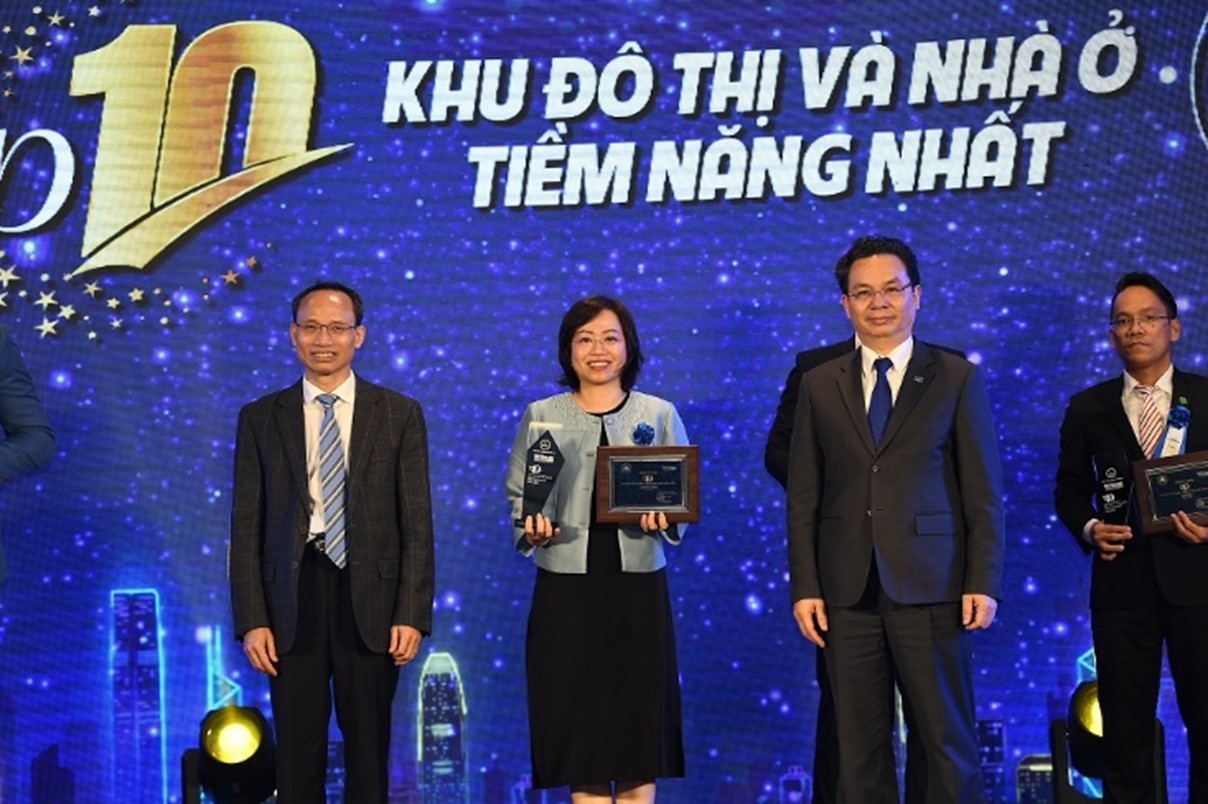 A BRGLand representative received the Top 10 Urban Areas and Potential Housing for 2022 accolade
Along with BerRiver Jardin, BRGLand has also made a mark with many other high-end real estate projects such as the Diamond Residence Hanoi high-rise villa complex and the unique masterpiece that is Diamond Park Plaza in Hai Phong. Each project is the convergence of leading names in the fields of project design, landscape design, construction, and more besides.
The Leading Real Estate Brand Awards 2021-2022 was voted on by 500,000 readers at Realtimes.vn and an independent voting panel that included journalists and economists as well as experts in construction, real estate, and planning laws.