With over 30 years of experience, BRG Group is not only well-known for consistently holding the position as one of the leading multi-sector corporations in Vietnam, but also known as a gathering place where Vietnamese and international experts in a variety of industries want to join.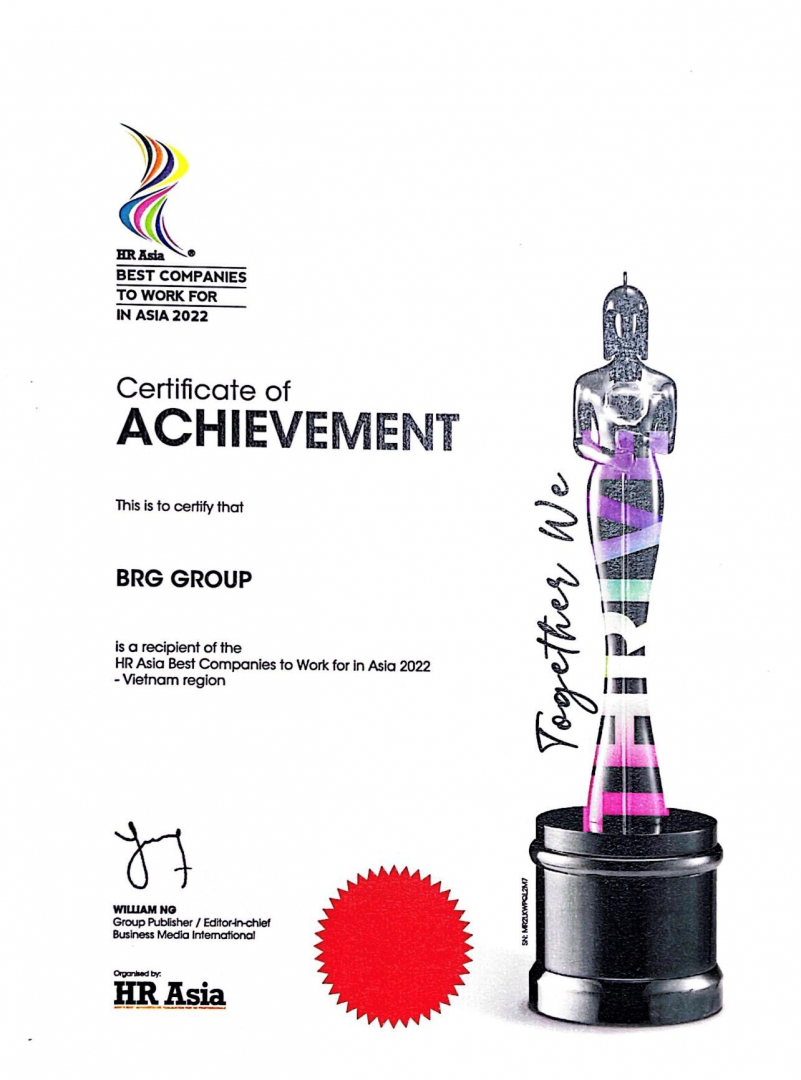 BRG Group excellently overcome the rigorous evaluation criteria and receives the "Best Company to work for in Asia" award
In order to promote business development in the long term, BRG Group has continuously invested in and improved on the human factor, the core power of business development, for more than three decades. The "Humans of BRG" are constantly engaged, proud, passionate, and creative. They all have the same enthusiasm for the Group's success and thereby help to push society both locally and nationally.
With special remuneration terms and policies, BRG Group creates a professional and civilized working environment where employees are encouraged to openly share and contribute creative ideas and innovations.
Additionally, empowering employees to take on leadership roles, especially women, has brought opportunities to develop themselves, contributing to creating different values not only for each individual in particular, but also for BRG Group in general.
Besides paying attention to the quality of life of the employees, BRG Group also pays great attention to creating a united and positive working environment through widely organized activities, such as the BRG Charming Ao Dai contest on the occasion of International Women's Day (March 8), the Family Festival on the occasion of Mid-Autumn Festival, the Children's Day. The Group also builds, shares and promotes the reading habit in the workplace by giving BRG's staff valuable and useful books.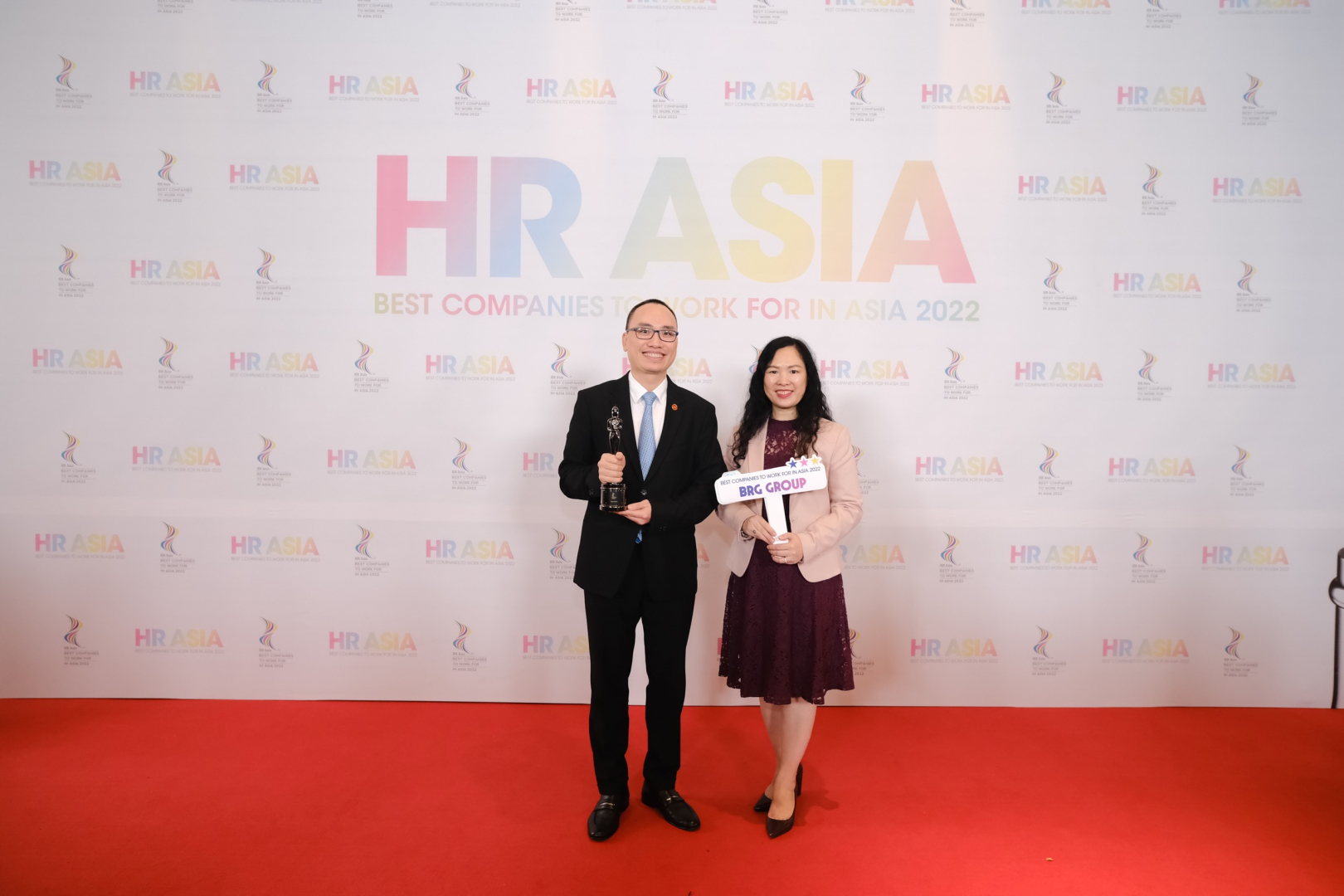 Deputy General Director of BRG Group Le Tuan Anh at the HR Asia Awards.
The recognition and honor bestowed upon BRG Group by the "Best Company to Work For in Asia" award serves as both an incentive for the Group's leadership to develop their leadership skills, be open up and implement fresh ideas for fostering corporate culture. In order to ensure the overall success of BRG Group, it is important to create an open and welcoming environment and also motivate employees to develop their capacities.
With the theme "Diversity, Equity, and Intergration" this year, the "Best Company to Work for in Asia" award focuses on evaluating companies' efforts to promote diversity and extensive workplace intergration while maintaining HR Asia's stringent evaluation criteria. According to data provided by the HR Asia Organizing Committee, 622 Vietnamese enterprises have taken part in HR Asia's exclusive Comprehensive Total Engagement Assessment Model, including indicators of their employees' engagement and happiness, and their ability to motivate employees to work.
HR Asia Magazine's "Best Company to Work for in Asia" award is the biggest prize in Asia given to companies that have excellent HR policies, attractive benefits, positive workplace culture, and internal activities for connecting employees. The award ceremony is held every year with participation from 15 Asian nations and territories, including Singapore, Hong Kong, China, South Korea, Taiwan, Thailand, and Vietnam.