On November 2 in Hanoi, the 2022 Vietnam Value programme has organized a ceremony to honor multiple business brands across the country. Four brands in BRG Group ecosystem were bestowed as national brands after rounds of severe evaluation by the Ministry of Industry and Trade and the National Brand Council, including: BRG Golf, BRG Hospitality, Hanoi Trading JSC. (Hapro), and Chu Dau Ceramic JSC. All these brands were previously honored in the 2020 Vietnam Value programme.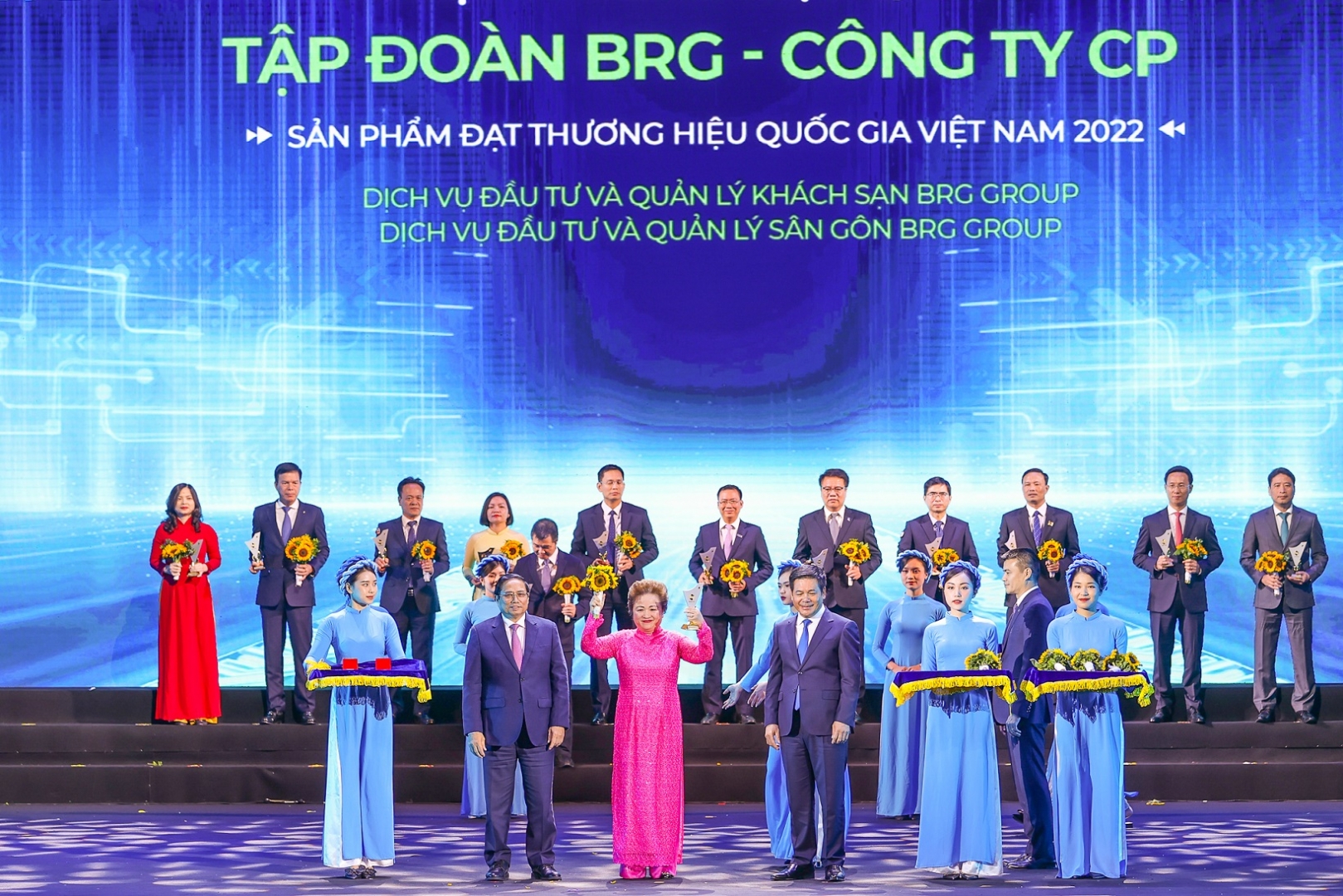 Madame Nguyen Thi Nga, Chairwoman of BRG Group, received the 2022 Vietnam Value award
The multiple victories at the 2020 and 2022 Vietnam Value programmes are another impressive milestones, witnessing the continuous efforts and dedication of BRG Group last 30 years – the multi-service group and one of the private economic leaders in Vietnam – in order to raise the Vietnamese people's standard of living. The group is also an exemplary citizen, giving work to nearly 22,000 employees, equivalent to 22,000 Vietnamese families and thousands of relatives, and always pays the budget in full and on time.

BRG Golf dedicates to promote the most valuable golf images to the world's elite community, thereby to boost significantly the development of golf tourism and the sport of golf in general in Vietnam. BRG Group currently has a 7 world-class golf courses, and is constantly creating new golf projects.
The 2022 BRG Open Golf Championship Danang which was successfully held at the end of August, has become a significant breakthrough for the future of Vietnamese golf. It has also demonstrated that the country was fully capable of hosting an international tournament that will boost tourism as well as the image of the country and its people among international friends.
BRG Hospitality is responsible for developing high-quality hotel services, bringing unique and impressive experiences to all high-end customers. All hotels and resorts with international standards have to be strictly selected among the top suppliers in the world. Vietnam is now becoming the favorite destination for globetrotters, so BRG Group is always striving to bring the world's best luxury hotel and resort brands to Vietnam to serve high-end customers.
Therefore, all hotels of BRG Group in Vietnam also have to diversify its services and experiences in favor of customers, and strengthen its own competitive advantages in this tourism-resort sector.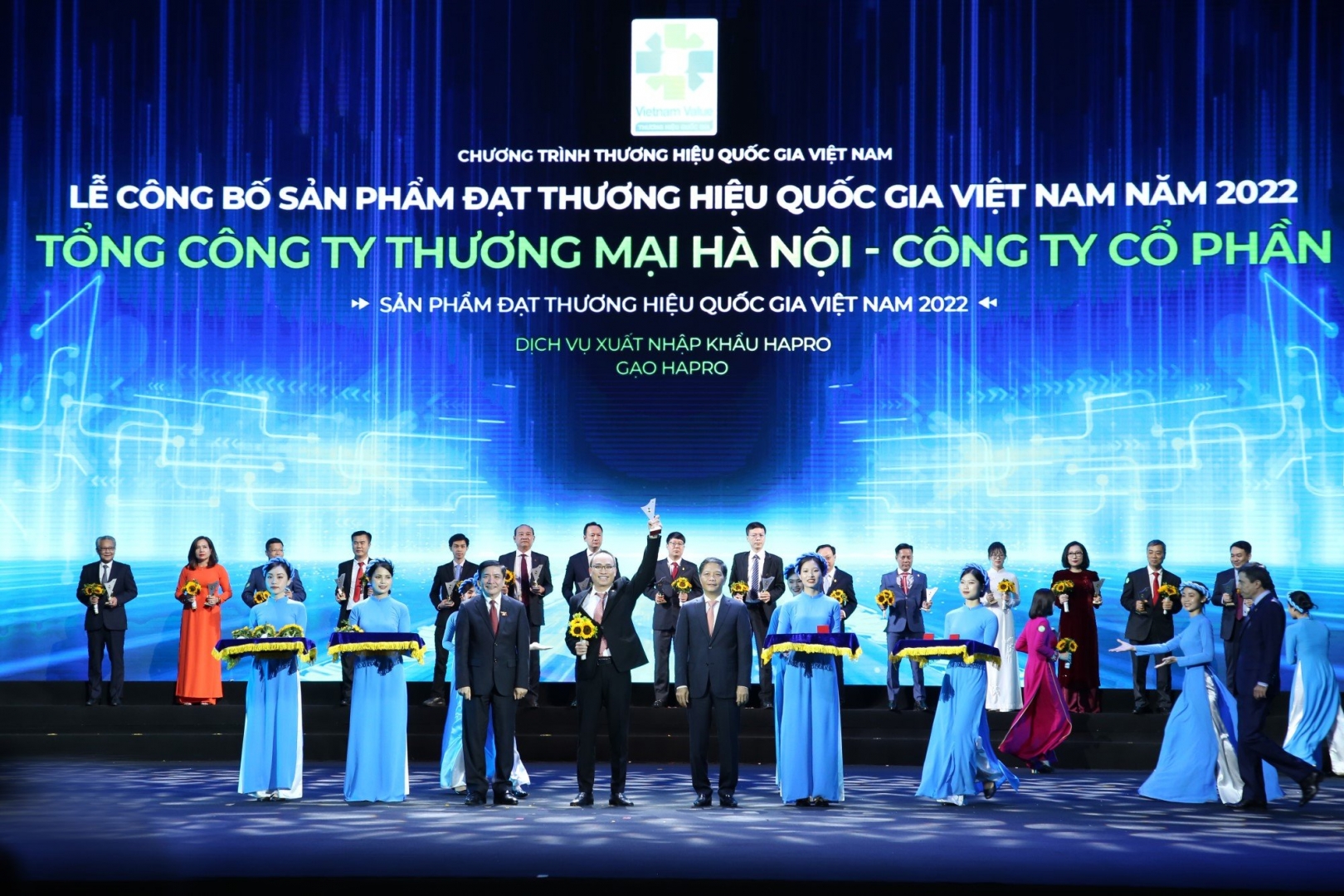 Representative of Hanoi Trade JSC. (Hapro) received the 2022 Vietnam Value award
Hanoi Trading JSC. (Hapro) is a long-time favorite winner of the Vietnam Value programme: this year marked the seventh time the brand was honored.
Hapro has worked tirelessly over the past few years to strengthen and promote Vietnam's robust agricultural products, such as rice, cashew nuts, coffee, etc., in order to both supply the domestic market and export these products to numerous markets around the world. Hapro rice, in particular, has become a favorite product of both domestic and international consumers, helping Hapro become a prominent export brand with a yearly export turnover worth hundreds of millions of dollars, reaching 80 countries and territories.
Another well-known brand under BRG Group is Chu Dau pottery, made by Chu Dau Ceramic JSC. With a history of nearly 600 years and numerous artifacts on display at 46 renowned museums in 32 countries, Chu Dau pottery is a high-class ancient Vietnamese product line.

Chu Dau pottery has been preserved and developed by BRG Group with all of its enthusiasm in order to not only continue writing the proud history of that ceramic line, but also to promote it further and export it to nearly 30 countries and territories worldwide.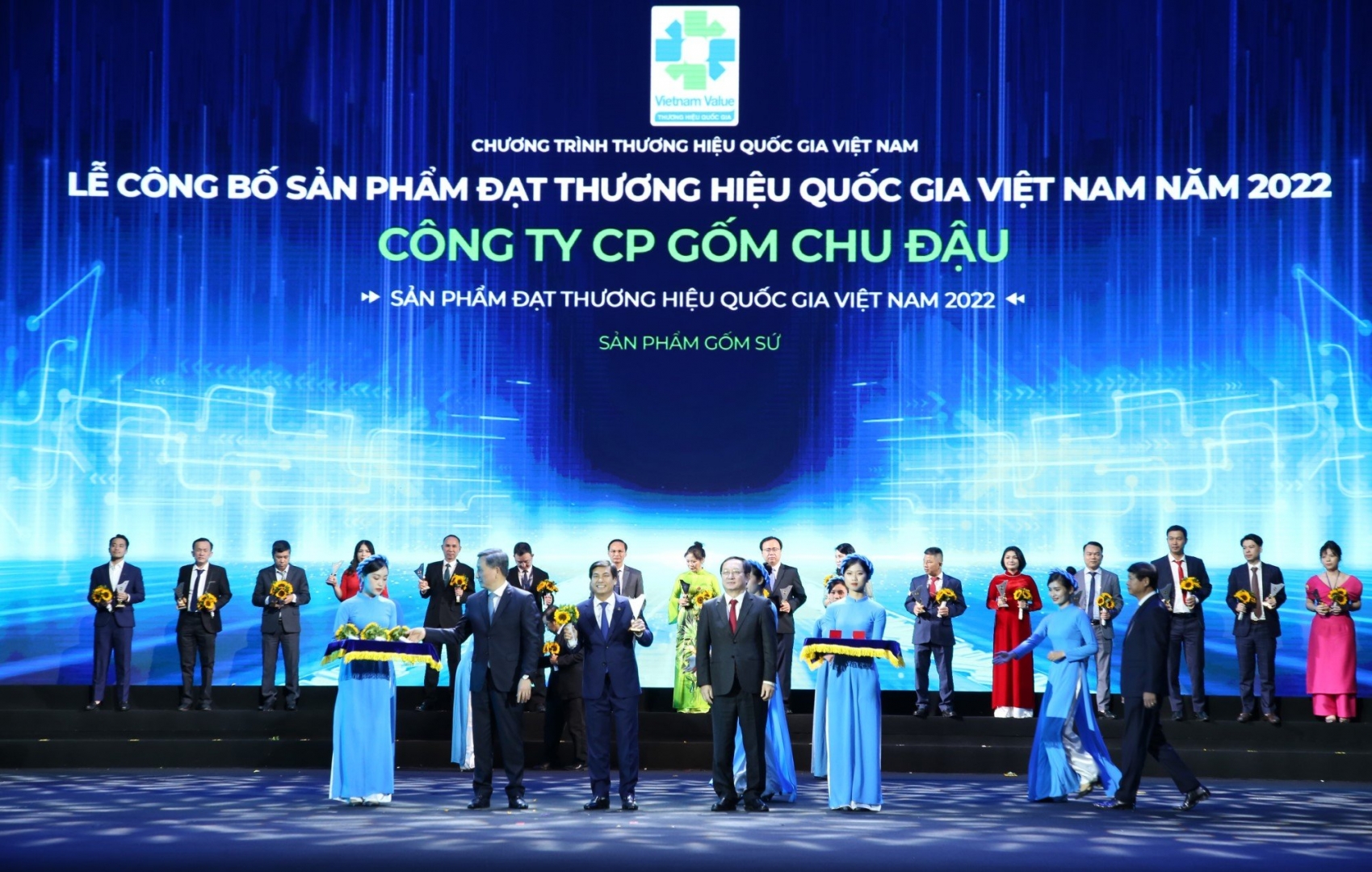 Representative of Chu Dau Ceramic JSC. received the 2022 Vietnam Value award
Vietnam Value is a specific and long-term trade promotion programme of the government aiming to emphasize the role of national brands through valuable products. Enterprises participating in this program should pass a lengthy evaluation procedure focusing on their production, trading activities, and brand recognition according to the jury's criteria. Since then, this program has committed companies to following core values such as quality, innovation, creativity, and leading capacity.
After 19 years, the Vietnam Value programme have achieved successful outcomes, garnering special attention and building prestige among enterprises, management consultancies, and both domestic and international customers by honoring well-known brands and companies. It increased awareness of local products and created customers' trust and preference for goods and services, both domestically and internationally.

In 2022, despite the complicated circumstances due to the COVID-19 pandemic as well as the unstable geopolitical situation in the world, the preliminary round of the 8th Vietnam Value programme still recorded over 1,000 candidates from varied industries and fields across the country. The organizing committee has selected 172 of the most valuable brands with a total of 325 products to honor and represent the Vietnam Value.