Hanoi, December 12th, 2020 - The 5th traditional BRG Golf Hanoi Festival has officially kicked off at Kings Course - BRG Kings Island Golf Resort.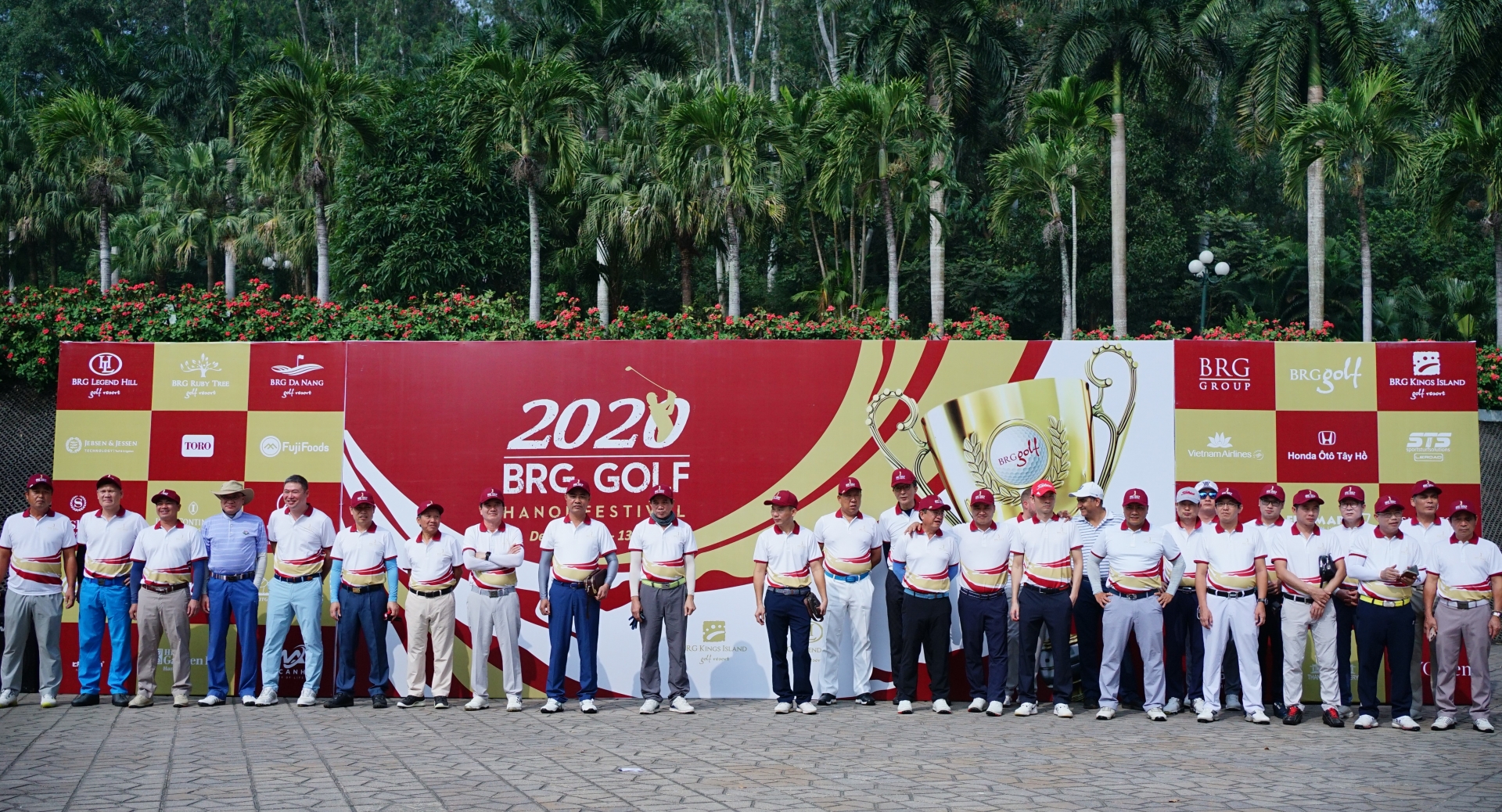 A number of golfers take a photo before the first day of the 2020 BRG Golf Hanoi Festival
Speaking at the opening of the tournament, Mr. Mark Reeves, Director of BRG Group's Golf Division, said: "This is about maintaining a tradition. This is our 5th year for the BRG Golf Hanoi Festival. We are very happy to be able to stage this 36-hole, two-day, tournament on arguably the best two golf courses in northern Vietnam, both the courses are by Nicklaus Design. We are very fortunate to be strategically partnered in an exclusive agreement with Nicklaus Design; the #1 golf course design company in the world".
On December 12 and 13, the 2020 BRG Golf Hanoi Festival is being hosted at two of the most prestigious international competitive standard golf courses in Hanoi. On Day 1, golfers will compete with 4 divisions at Kings Course, the only golf course in Vietnam to have the 19th hole on top the waterfall. This is an unprecedented creativity in golf course design by Jack Nicklaus II, Chairman of Nicklaus Design and son of world number #1 golf legendary Jack Nicklaus.
On the 2nd day, golfers will compete and conquer the unique "twin green" BRG Legend Hill Golf Resort. This is the first golf course in Vietnam by Nicklaus Design, the world leading golf course designer.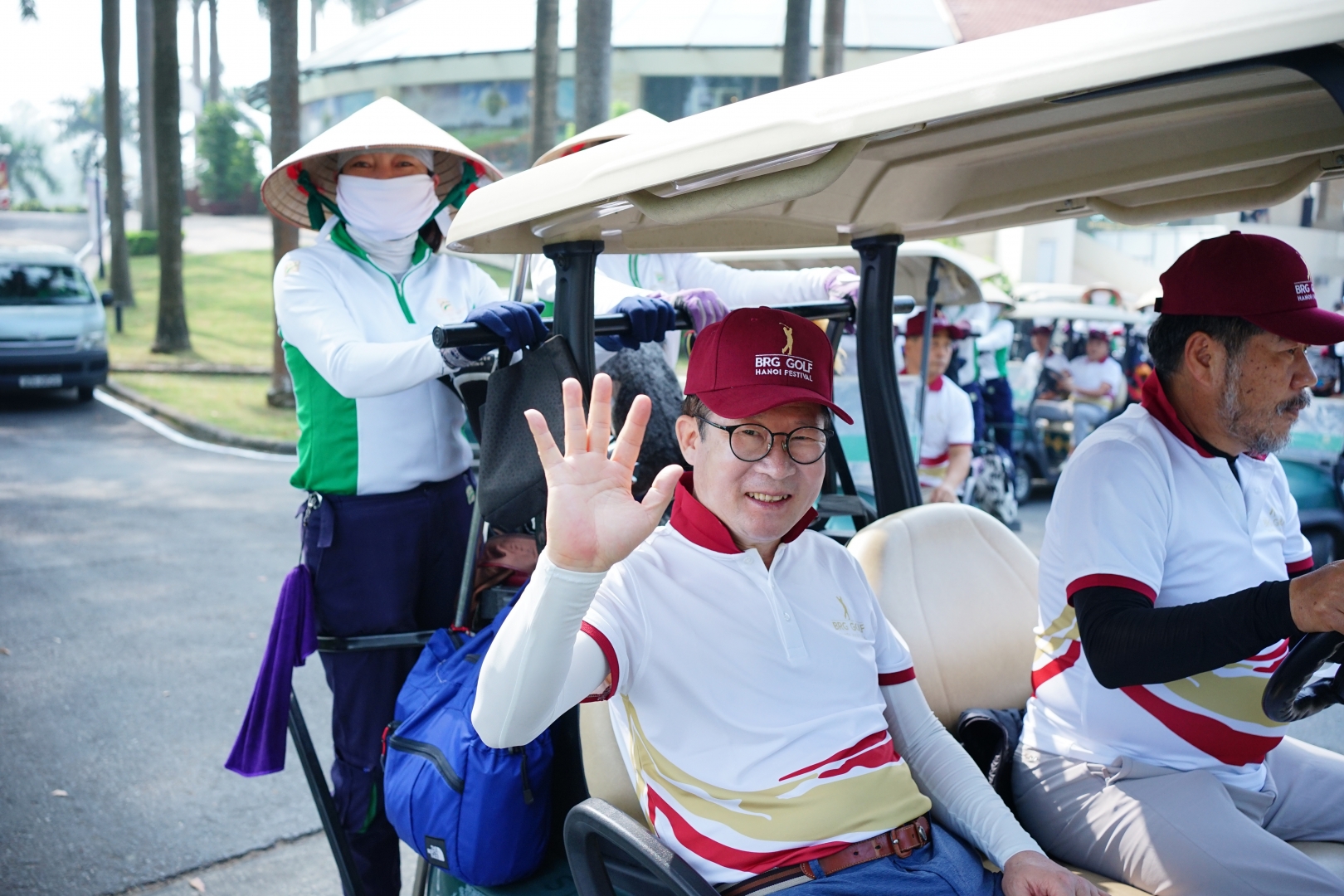 An international golfer participates in the 2020 BRG Golf Hanoi Festival
2020 BRG Golf Hanoi Festival is organized in different golf courses on the weekends. This will bring new excitement and experiences to golfers. Joining the tournament, golf lovers not only can compete at world-class golf courses, but also enjoy sublime moments in sport.
After two days of competing, golfers can enjoy memorable moments at the 2020 BRG Golf Hanoi Festival Gala Dinner on the evening of December 13th, at the Clubhouse of BRG Legend Hill Golf Resort. Here, golfers will immerse themselves in the vibrant music space as well as enjoy a culinary party prepared by top chefs.