On December 1 in Hanoi, AJC's new jewelry store opened at 98 Hue Street. A new brand identity and two new production lines for AJC have marked a breakthrough for a company with rich history in Vietnam's jewelry market.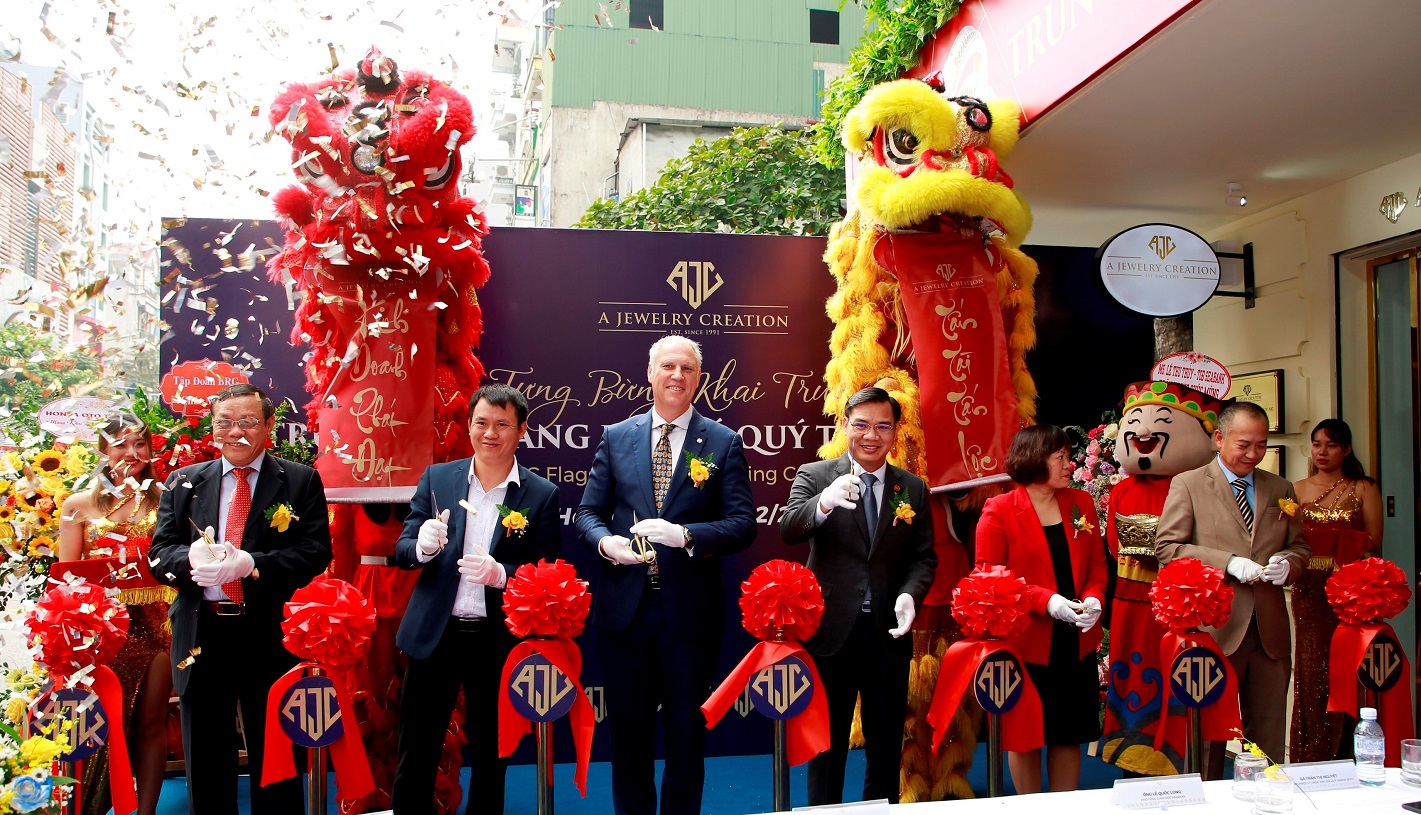 Participants cutting the ribbon to open AJC's new jewelry shopping center at 98 Hue Street
AJC's new brand identity builds on the trading of pure gold, quality diamonds, and other luxury stones - hence the easily recognizable diamond shape icon above the door that represents eternity, elegance, excellence and transparency. Through the new brand identity, AJC brings a brand new image of the company with its luxurious, class and eternity of jewelry and the active and modernity of the company.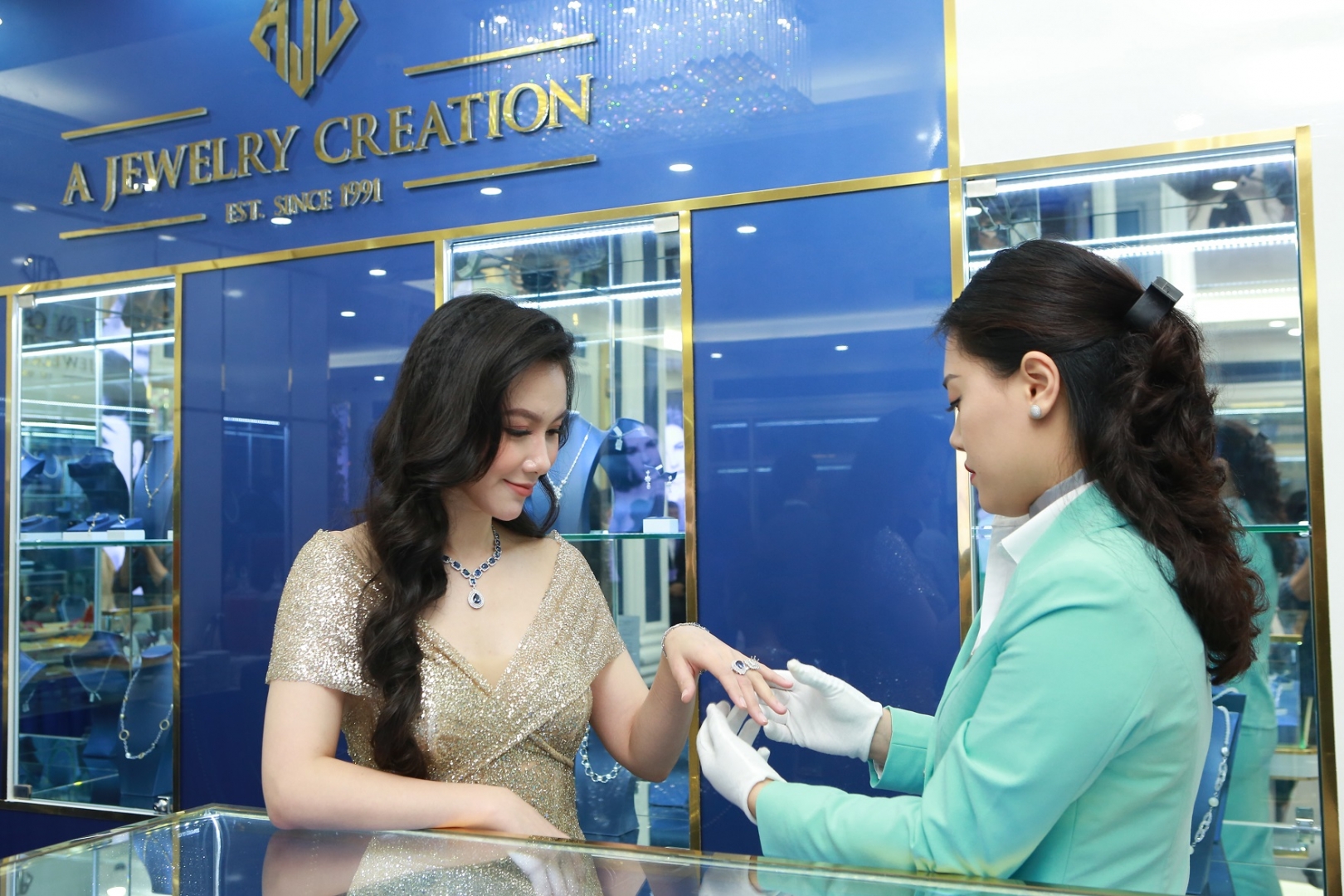 Minh Ha, a famous MC from Vietnam television, at the AJC shopping center at 98 Hue Street.
The new jewelry store, located at a prime location with two facades on Hue Street and Tran Nhan Tong Street, is a center for Hanoi's jewelry market that brings the most convenience for customers. For a great customer buying experience, the whole shopping center was drawn from the style of Europe's fashion and jewelry locations, and the theme of the most famous Hollywood masterpieces.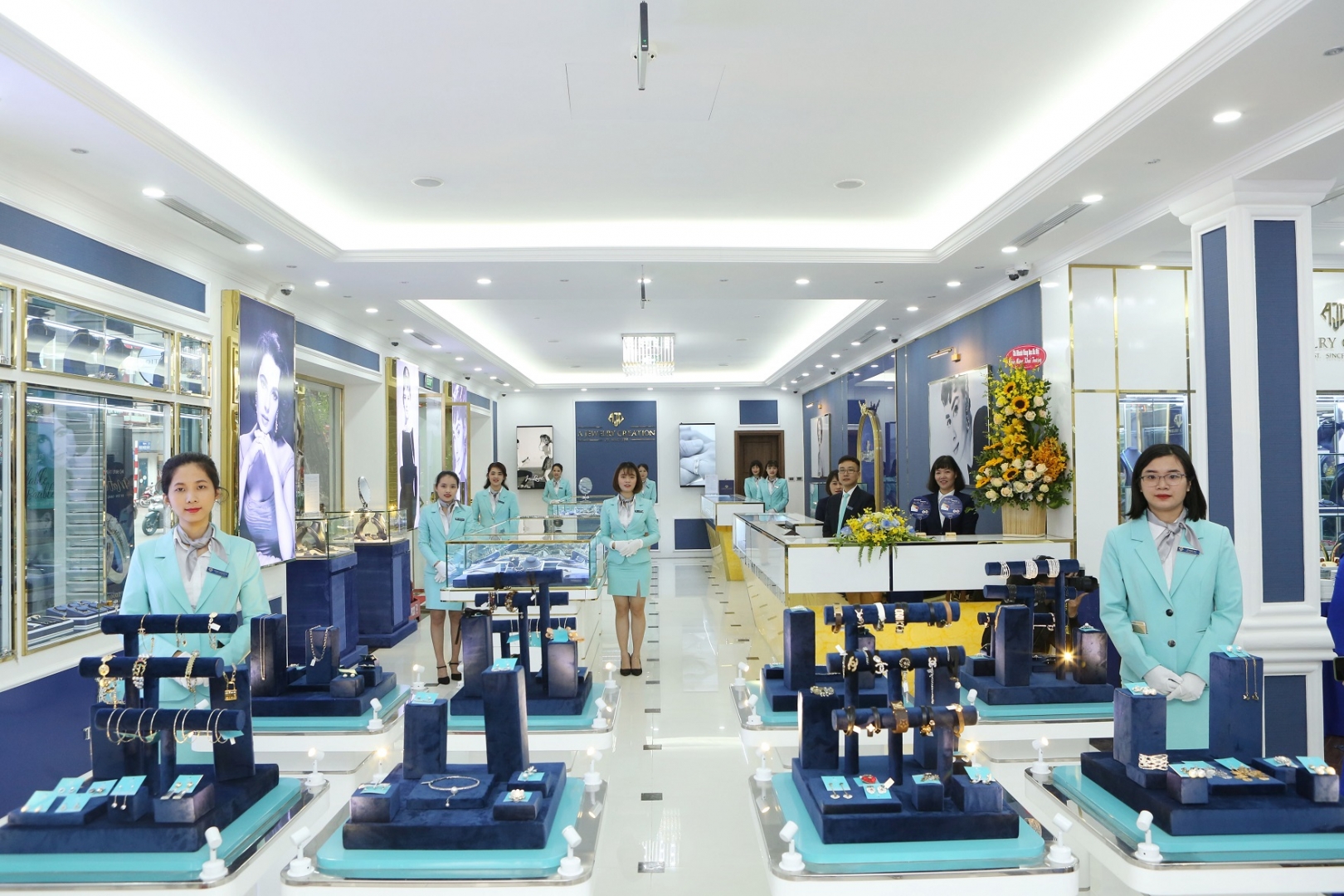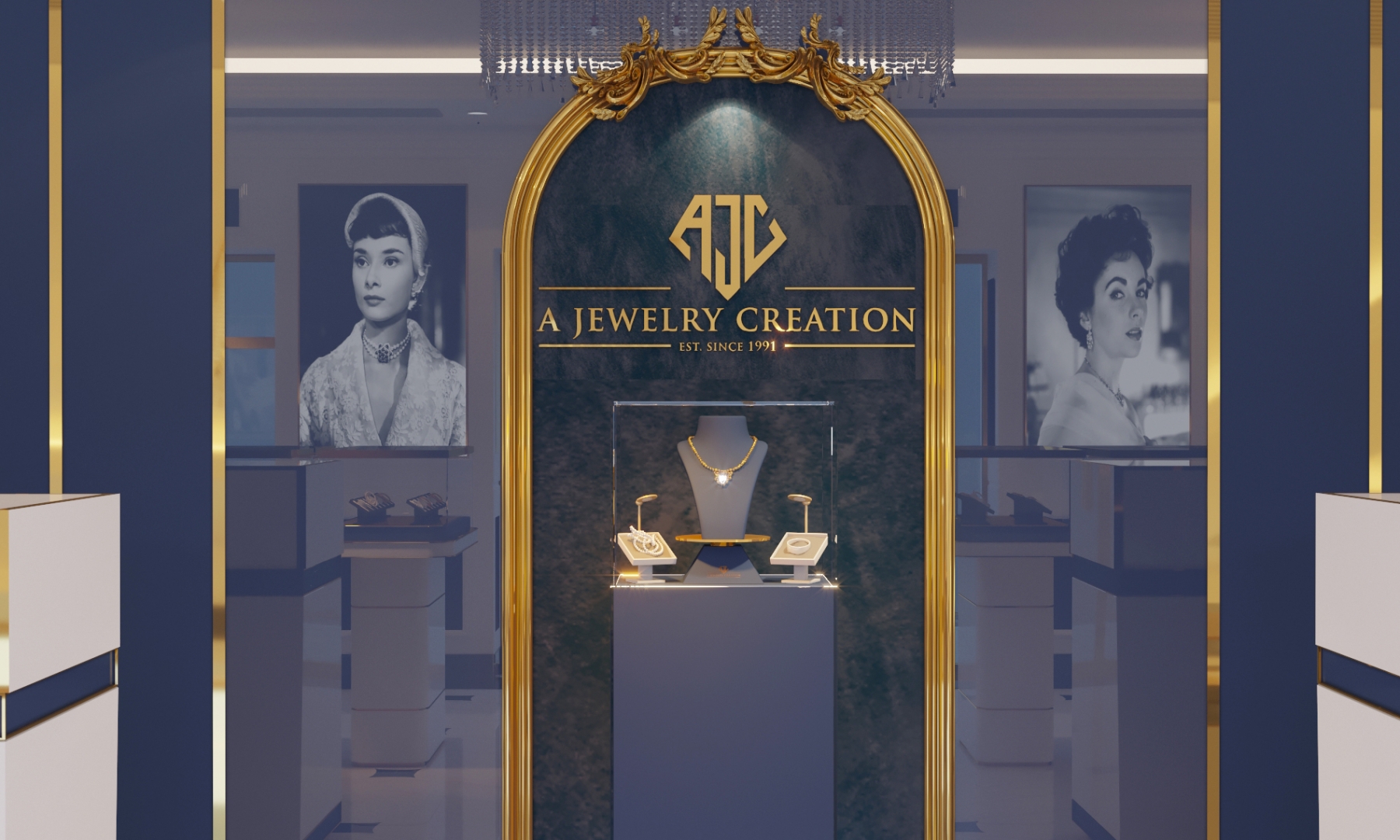 AJC's jewelry shopping center at 98 Hue Street was designed for class.
The participation of AJC in the retail network of BRG's ecosystem has made significant changes in terms of the company's strategy and technology. Especially, the new brand identity is the first step for AJC to bring a great buying experience to the customer. With direction from BRG Group, AJC has made several steps to retain its position as one of the leaders in Vietnam's jewelry market.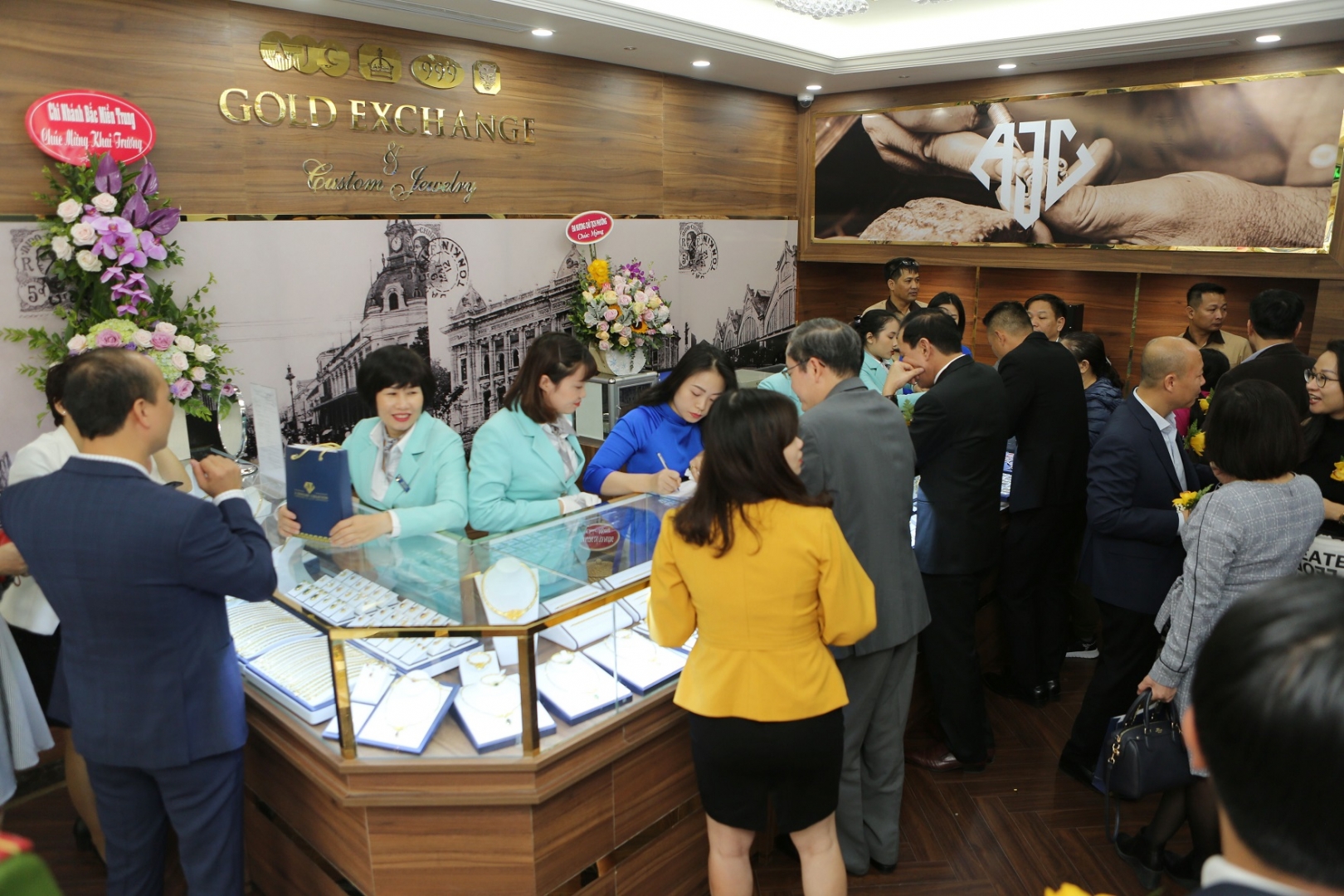 Golf Exchange area with 9999 gold drawn customer
Mark Reeves, Director of Branding and Creative at BRG Group shared, "The opening of the AJC jewelry store at 98 Hue Street is a breakthrough for the company as it is always active to bring the optimal buying experience to the customer."
"Besides that, the new brand identity with a modern and trendy style also reaffirms the position of the most prestigious brand in Vietnam in the field of jewelry. This is also an important step in AJC's innovation journey since becoming a member of BRG Group," Reeves added.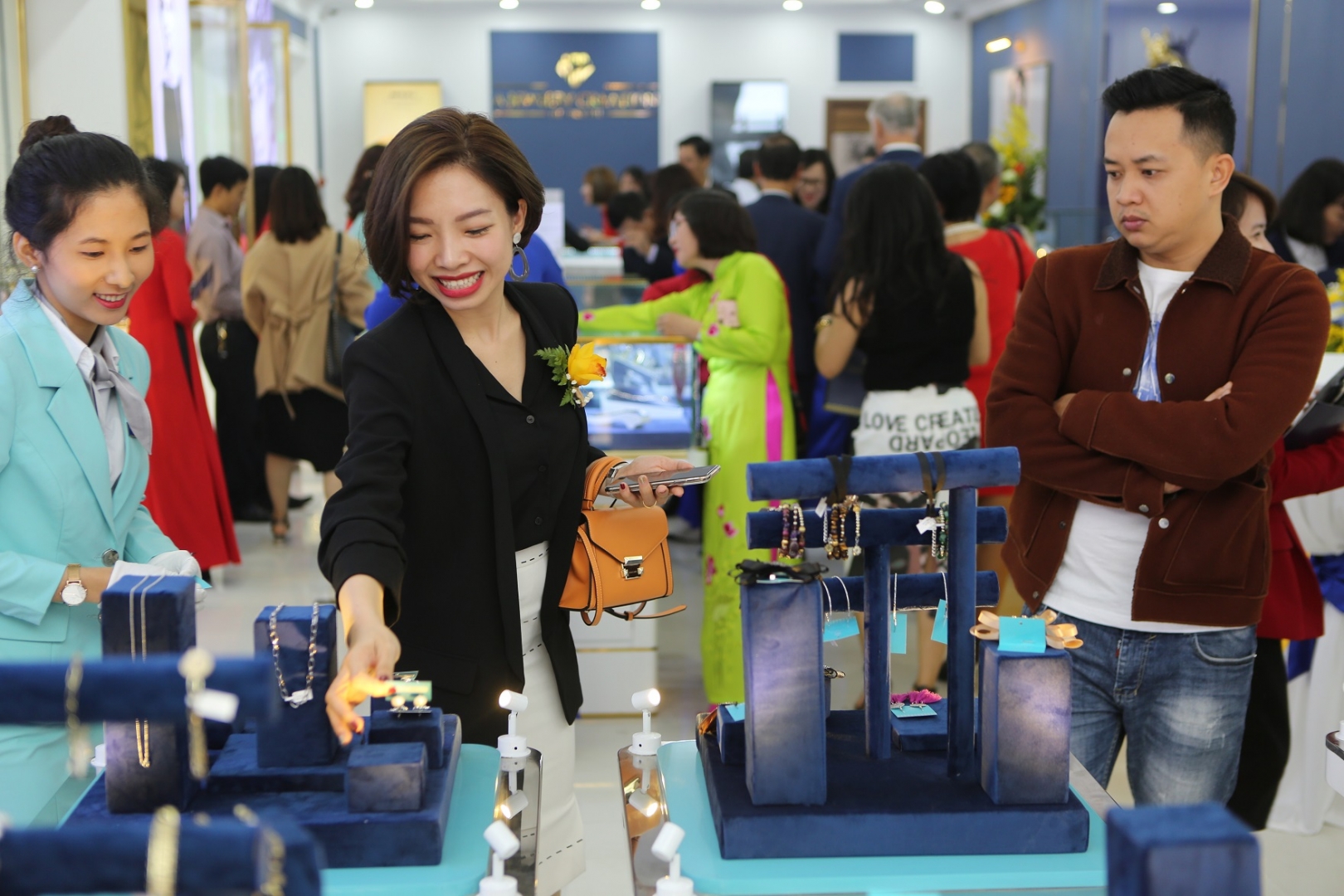 Customers visit AJC 98 Hue Street at the opening day
At the opening event, two new product lines unveiled by AJC included A Jewelry Creation and Treasures by AJC, which have been officially brought out to customers to sit alongside the iconic Gold Exchange.
A Jewelry Creation is the elegant jewelry set designed with modern language, inspired by classic values with luxurious and noble beauty. Products of the series are crafted from 9999 gold, platinum, high-purity diamonds and sophisticatedly crafted gemstones, lending an impression to wearers at important events such as evening parties, banquets, and conferences, while also being very suitable for the office.
Treasures by AJC is a new, "shout out loud" range of modern, pop-culture, costume jewelry aimed at a younger generation with a preference for affordable burbles. These fun lovers are looking to decorate themselves to help start a coffee shop conversation in the daytime and to stand out in the party scene at midnight, without spending a fortune.
"The Gold Exchange" is a very traditional rare metals exchange trading mainly in pure gold and is renowned for its fair trades in both selling and buying. This successful gold business is the backbone of AJC that, like the precious metal itself, has kept the company buoyant throughout the years.
Today, Gold Exchange by AJC is a specialist house for investors and traders looking to hedge bets against unpredictable and bear markets.
The iconic set of scales featured in the hallmark of the company is set next to the symbol for 9999 gold and the panther; a symbol of strength, transparency, wealth and power.
Together with the new brand identity, AJC implements several communication methods to customers. In addition to hotline 0888 865 899, customers can visit the new website at ajc.com.vn, and the fan page at www.facebook.com/trangsuc.ajc/, which will bring exciting shopping experiences to customers.
To mark the jewelry store opening, AJC Pho Hue also launched a series of attractive promotions to welcome the first guests to the jewelry shopping center at 98 Hue Street