BRG Group and Sumitomo Corporation officially opened a second FujiMart supermarket on August 18 at 36 Hoang Cau (Dong Da district, Hanoi) to more widely promote Vietnamese cuisine with a dedicated Japanese service style.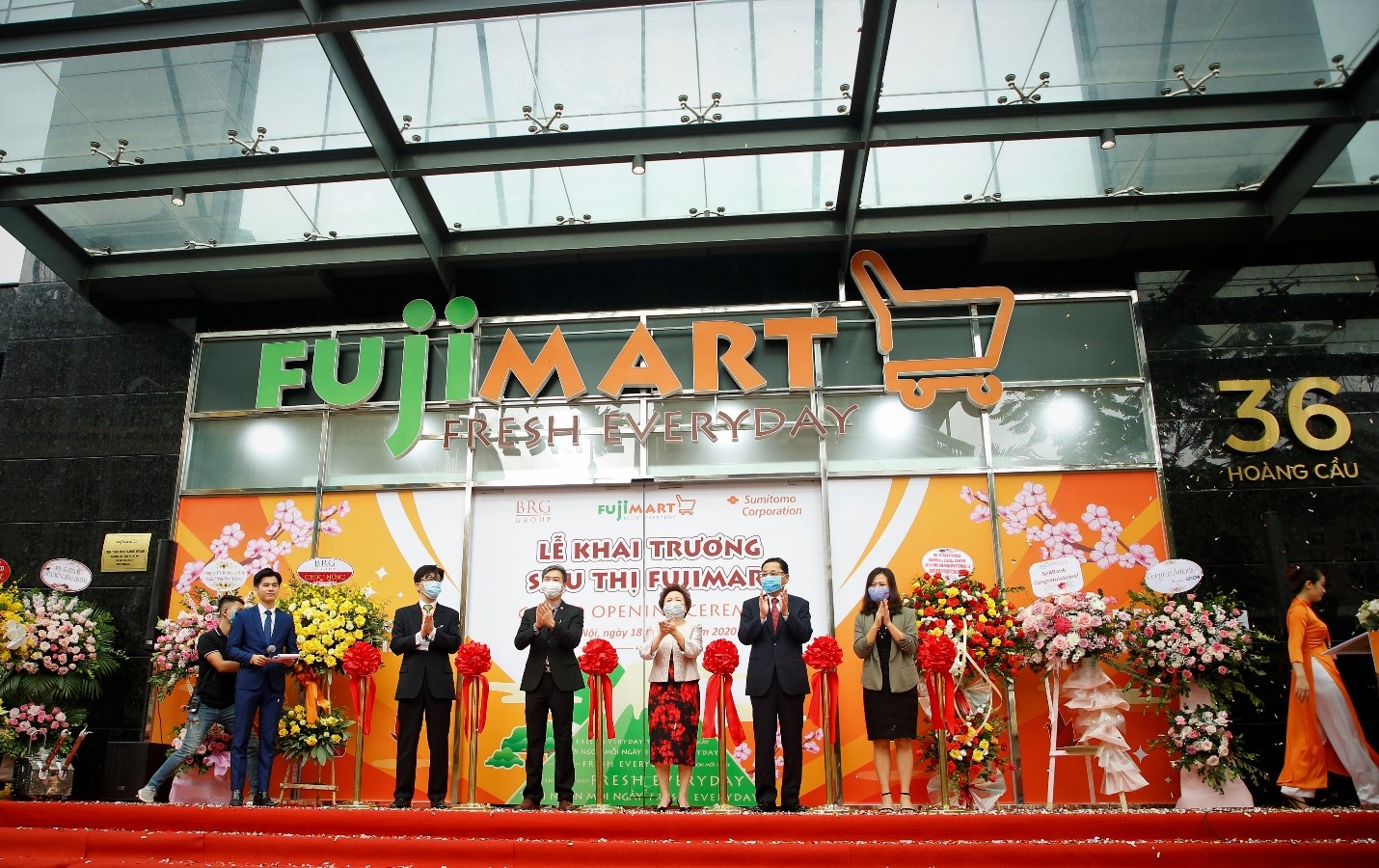 The second FujiMart supermarket officially opened at 36 Hoang Cau, Hanoi
Mr. Nguyen Thai Dung, General Director of BRG Retail, shared: "The success of the first FujiMart supermarket is a testament to the synergy of BRG and Sumitomo in the food retail industry, when there is growing interest in food safety, and we always appreciate giving Vietnamese people the freshest, most nutritious, and safest foods."

FujiMart 36 Supermarket Hoang Cau has a total of nearly 10,000 consumer products displayed for sale in different areas on the same floor, convenient for consumers to visit and shopping.
Food at FujiMart is imported daily, ensuring the fresh and best quality of the product to consumers. Fresh and frozen products are stored in freezers and coolers at standard temperatures to help keep the quality and freshness of the product.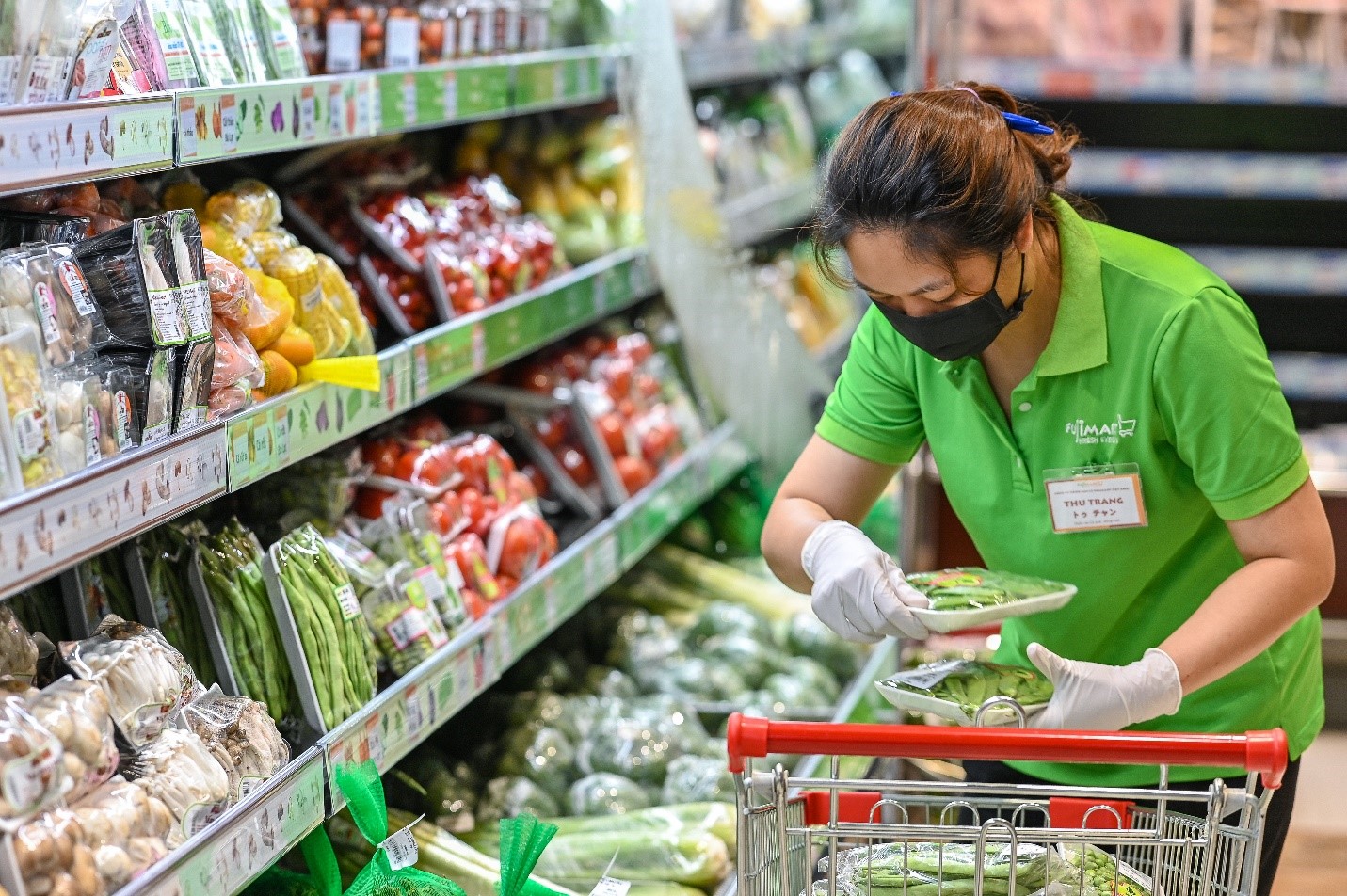 FujiMart Supermarket is operated under strict standards to ensure consumers get the freshest, most nutritious, and safest products and foods.
To save time for busy people, FujiMart has an area that offers ready-to-eat food every day. This is a blend of Japanese and Vietnamese cuisine to help create delicious dishes, enriching Vietnamese family meals.
Meanwhile, with the desire to bring customers fresh Japanese-standard cakes, FujiMart cakes are produced every day from imported flour ingredients according to the baking recipes of leading Japanese cake experts.
Shopping at FujiMart, customers can also enjoy Japanese and Vietnamese dishes at the dining area, which is clean and elegantly designed.
In addition, FujiMart continuously updates new domestic and international products, especially Japanese processed seasonings, to help customers have more choice when preparing dishes for their families.
Fresh products are stored in a refrigerator under standard conditions
Since the launch of the first supermarket, FujiMart has conquered the increasing demands of consumers and has become a reliable shopping destination through its "Fresh Everyday" motto. Applying the know-how and technology of leading food supermarkets in Japan, FujiMart supermarket especially focuses on controlling and ensuring fresh food and a dedicated customer service style.
Mr. Keisuke Hitotsumatsu, General Director of FujiMart Vietnam, shared: "Both BRG Group and Sumitomo Corporation have great resources and many years of experience in operating supermarket chains. Therefore, the cooperation and opening of more FujiMart supermarkets will definitely contribute to the continuous development of Vietnam's retail industry."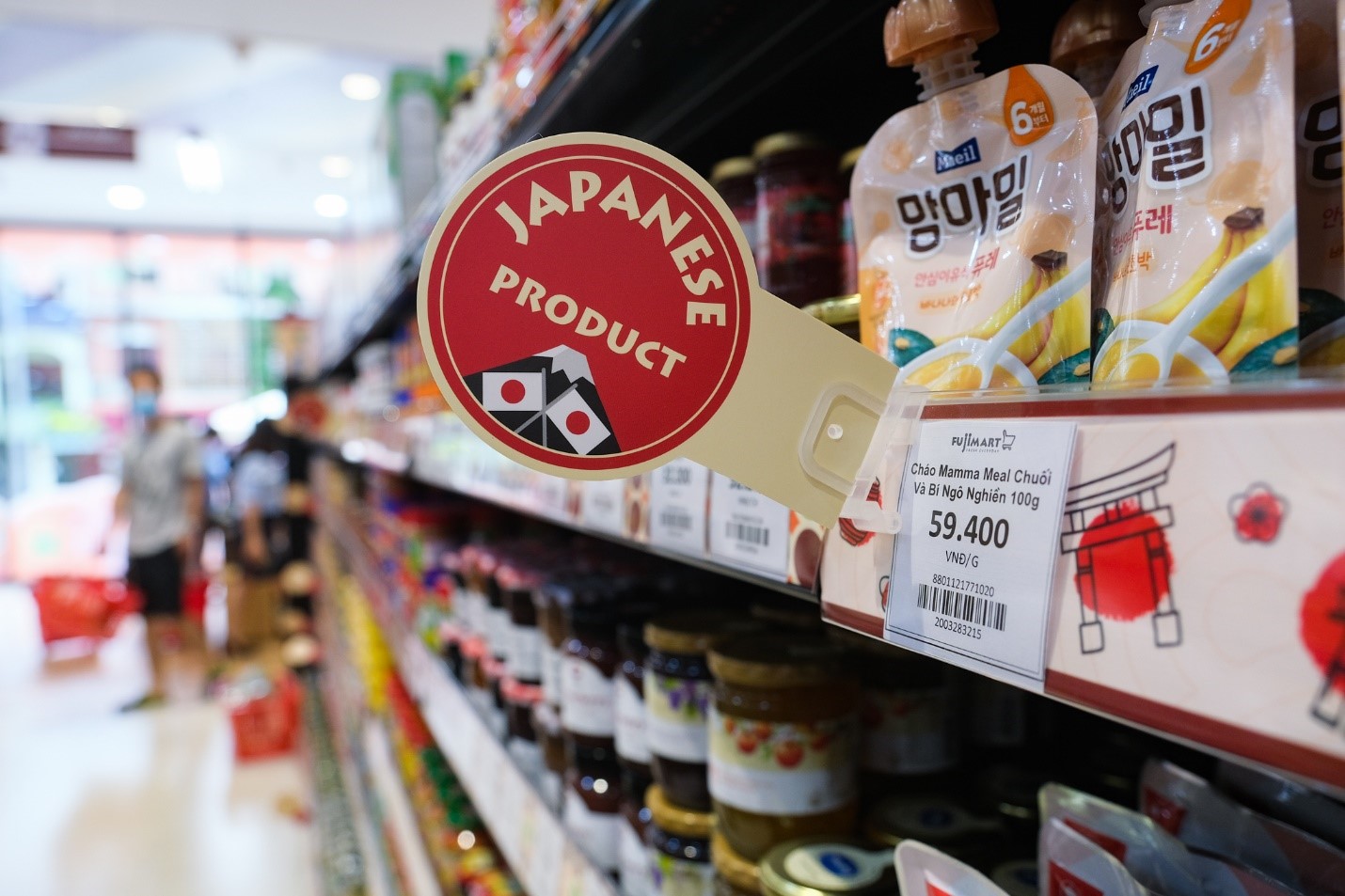 FujiMart supermarket has shelves specializing in selling Japanese products
On the occasion of the opening of FujiMart 36 Hoang Cau, the supermarket is applying many promotions, discounts, and attractive gifts from until September 6.