After more than 25 years of growth, AJC Jewelry has announced its new brand identity featuring a modern and trendy style.
Under the direction of BRG Group, AJC is implementing a new business strategy and product diversification to follow the trend of the global jewelry industry and meet the increasing needs of consumers. AJC also will bring the most attractive and optimal shopping experience to customers at its new jewelry store at 98 Hue street in Hanoi.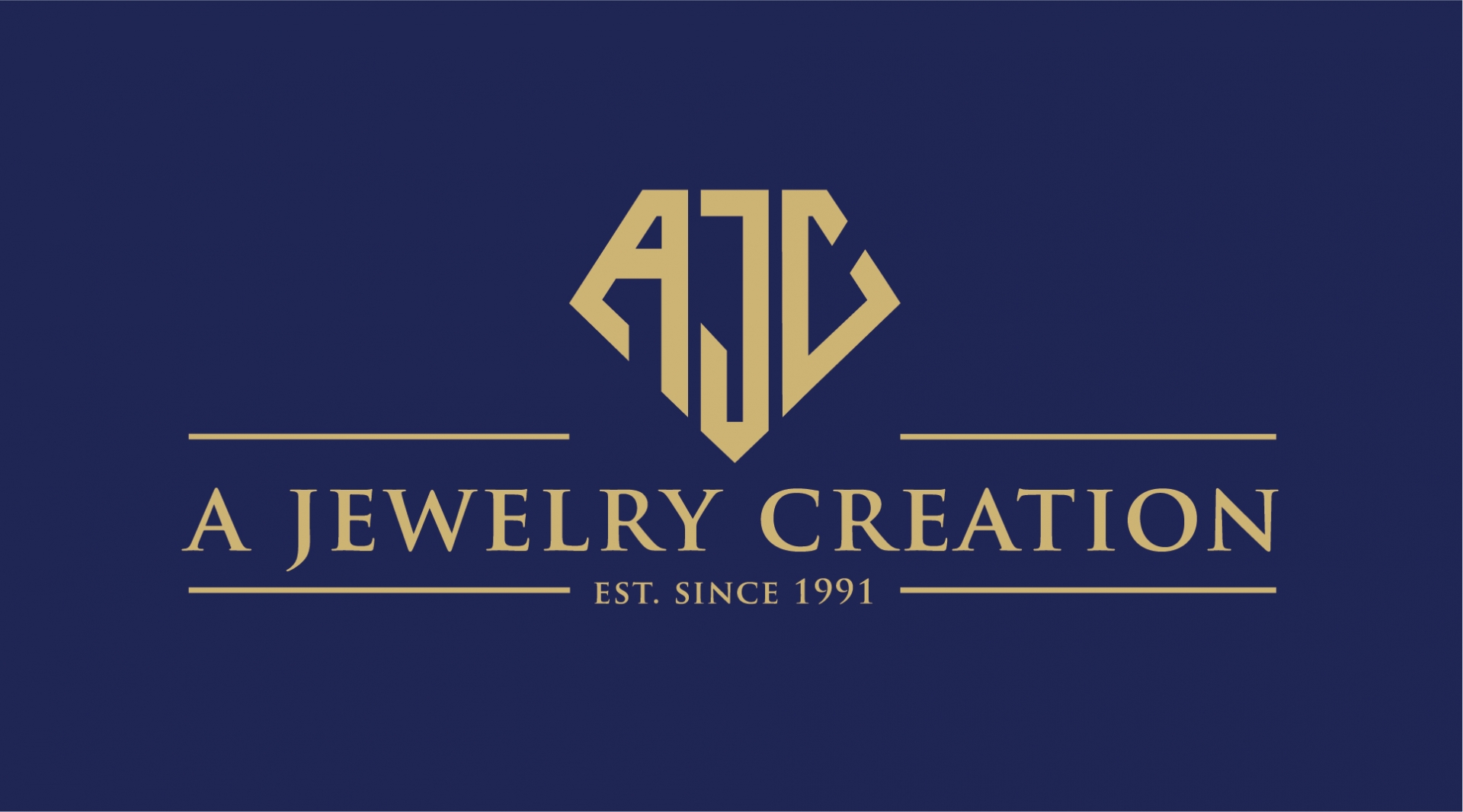 The new identity of AJC Jewelry represents modernity and trendiness
Honoring the value of sophistication
Inspired by the sophistication of diamonds, AJC's new brand identity features a diamond-shaped icon made up of the three letters of brand name A, J and C.
Mark Reeves, Director of Branding and Creative at BRG Group shared, "Following BRG Group's direction, AJC's new brand identity is built on the trading of pure gold, quality diamonds and other luxury stones - hence the easily recognizable diamond-shaped icon above the door that represents eternity, elegance, excellence and transparency. "
According to Reeves, the slogan of "Timeless Jewels; Timeless Hanoi" was launched to honor the long-lasting value of AJC Jewelry along with Hanoi's timeless value. The message also expresses the desire of AJC to associate development of enterprises with the development of Vietnam's capital.
AJC's new brand identity, expressing the level and sophistication of its jewelry, is part of a new business strategy and product diversification to follow the trend of the global jewelry industry and meet the increasing needs of consumers. It also reaffirms the position of one of the oldest gold jewelry companies in Vietnam and is the first step in the innovation journey of AJC Jewelry since becoming a member of BRG Group.

Established in 1991, AJC-ASEAN Jewelry JSC, formerly known as Agribank Vietnam Gold Corporation JSC, is known in the field for its brand of AAA pure gold. It is one of eight enterprises licensed by the State Bank of Vietnam to produce pure commercial gold, before the state agency monopolized production in 2012.
Diversification with three product lines
Along with announcing its new brand identity, AJC has positioned its product lines of A Jewelry Creation, Gold Exchange, and Treasures by AJC.
A Jewelry Creation, known nationally as AJC, was first established in 1991. This prestigious jewelers holds the enviable reputation as a house of trusted craftsman who have developed a quality business by offering assured .9999 gold and fine gems throughout a defining 30-year journey of successful regional trading.
The inspiration behind the design of today's popular AJC "Collectione Classico" was drawn from 1950's Milan fashion jewelry styles that previously adorned the fingers, ears and naves of movie stars and models from that golden era.
Both the classic and contemporary lines in the range are crafted from pure gold and platinum, upon which high clarity diamonds and other precious stones are presented then slipped onto the ring finger of 'the famous and beautiful.'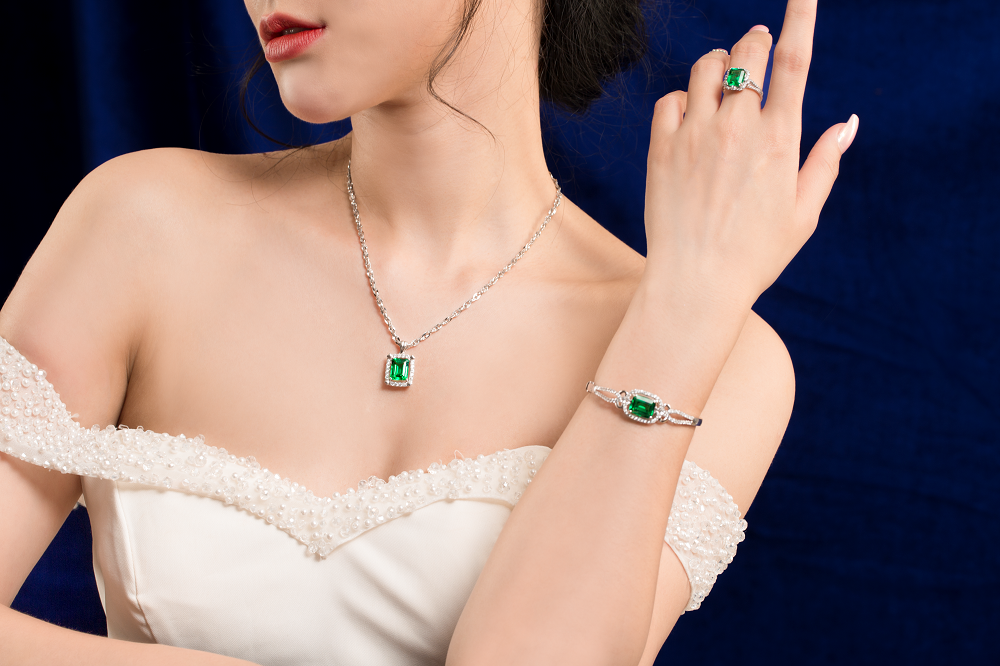 Products of A Jewelry Creation bring a luxurious and noble beauty, lending a big impression to wearers at important events.

The brand of the high-class jewelry line has clearly defined the mission of creating exquisite, trendy and quality jewelry, inheriting AJC's reputation throughout the years.
Besides that, Treasures by AJC is a new, "shout out loud" range of modern, pop-culture, costume jewelry aimed at targeting a younger generation with a preference for affordable burbles. These are 925 silver and fashion jewelry products available to help fun-lovers decorate themselves to help start a coffee shop conversation in the daytime or stand out in the party scene at midnight, without spending a fortune.

The third and long-standing strength of AJC, the Gold Exchange, is a very traditional and rare metals exchange trading mainly in pure gold and is renowned for its fair trades in both selling and buying. This successful gold business is the backbone of AJC that, like the precious metal itself, has kept the company buoyant throughout the years.
The iconic set of the Gold Exchange featured in the hallmark of the company is set next to the crown, the symbol for .9999 gold and the panther; a symbol for strength, transparency, wealth and power.
This is also a specialist house for investors and traders looking to hedge bets against unpredictable and bear markets.
Optimal customer experience
Not only revealing its new brand identity, AJC also introduced a new jewelry store on December 1. Its prime location features a facade on both Hue Street and Tran Nhan Tong Street in Hanoi.
AJC has also introduced a new modern interface website at ajc.com.vn, in order to bring a new experience to customers.
According to Mark Reeves, in this innovation journey, AJC wants to bring a completely new image, showing the sophistication, high-class and eternity of jewelry as well as the modernity and dynamism of the company in the trend of comprehensively transforming the gold and silver market, especially the jewelry industry.
"The combination of tradition and modernity is a necessary step in AJC's journey to make a difference, get closer to customers, and go further in the future," Reeves said.