Since August 22, customers can buy Hung Yen longan fruit at the BRGMart supermarket chain. This is the first result of collaboration between BRG Group and the Vietnam Association for Women Entrepreneurs (VAWE).
Hung Yen longan is the locality's specialty product with a distinctive, fresh, delectable, crispy, and sweet flavor. Vietnamese agricultural goods have greatly improved thanks to VAWE firms in Hung Yen province, following VietGAP and Global GAP standards on planting and caring for the plants. This has helped Vietnamese fruits truly conquer domestic and foreign markets.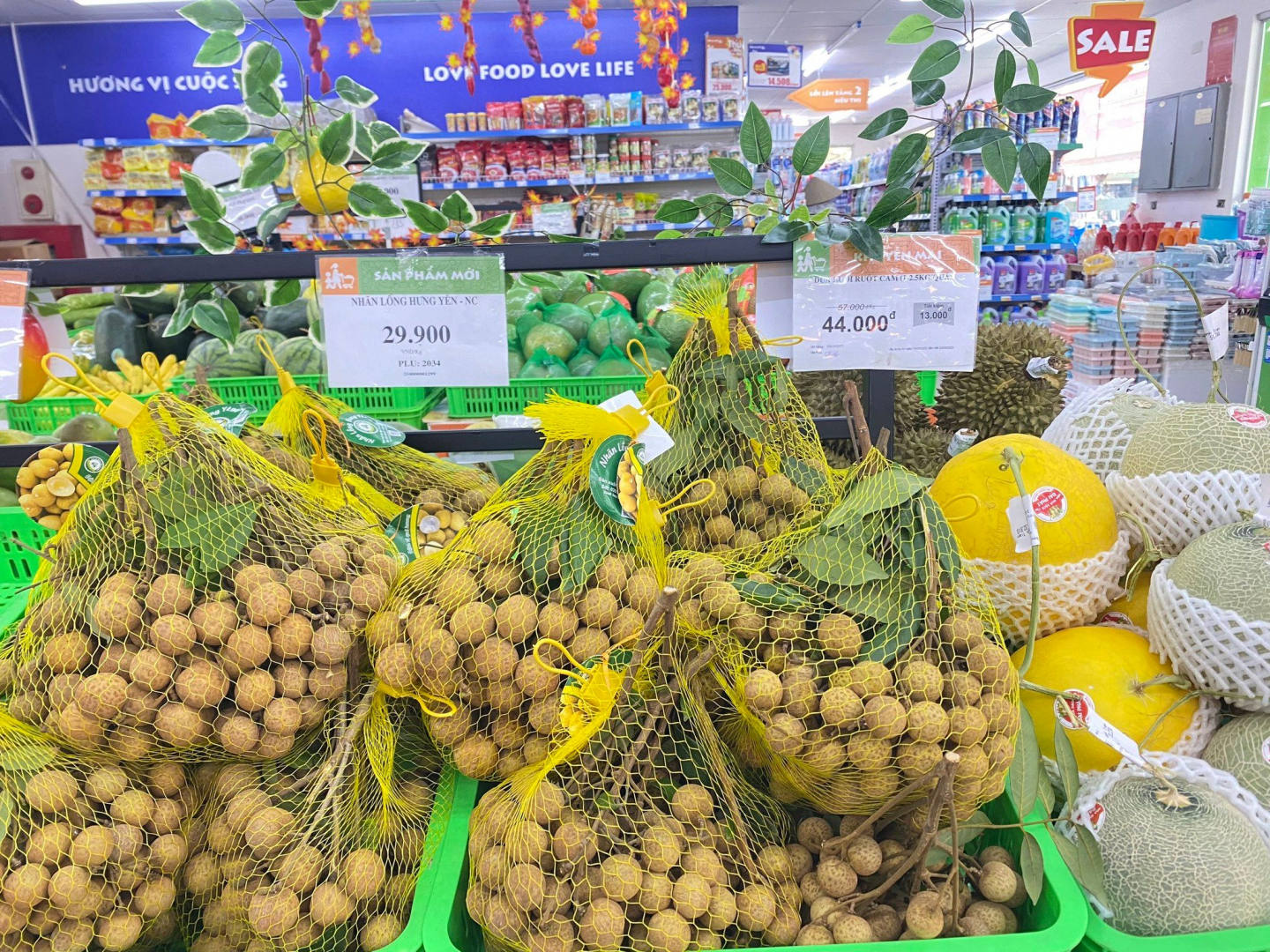 A stand of Hung Yen longan fruit at BRGMart supermarket
The Hung Yen Provincial Women's Union and the VAWE are actually collaborating on guiding, supporting, connecting, and accompanying the farmers. Furthermore, with the help of BRG Group, Hung Yen longan fruit is now available in the BRGMart supermarket chain.
As a result, Ne Chau cooperative and BRGMart reached an agreement to sell 12 tons of Hung Yen longan in 80 BRGMart supermarkets around the country. This is a very significant move that has fulfilled the commitments of BRG Group to collaborate and grant sustainable development to Vietnamese female entrepreneurs, as well as boost their social status and contribute to the social and economic values of the country.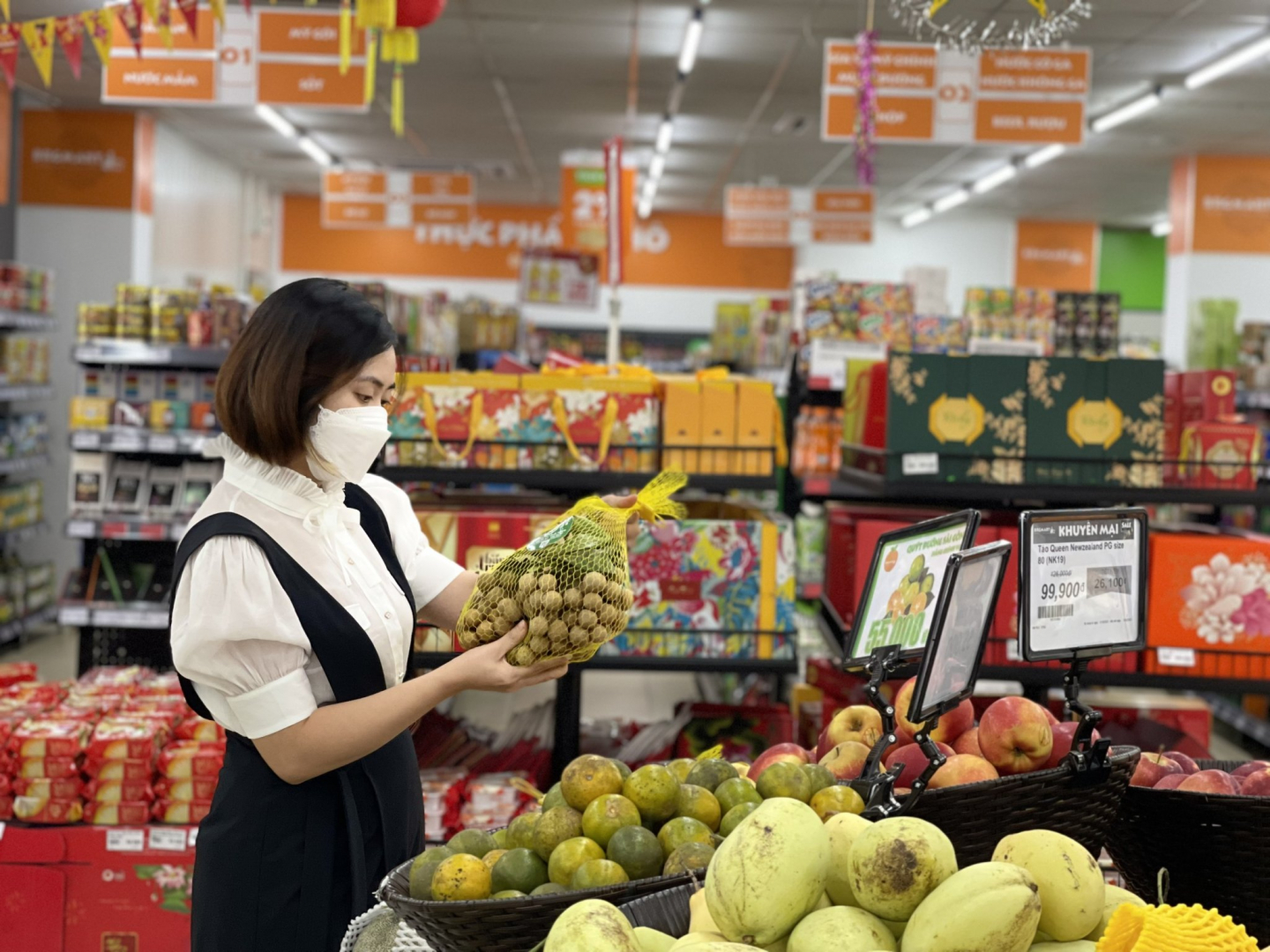 Hung Yen Longan is available at the BRGMart supermarket chain
Tran Thi Bac – representative of Ne Chau longan cooperative and member of VAWE Hung Yen, shared: "We are very pleased and grateful to VAWE, Hung Yen Provincial Women's Union, and BRG Group, who provided fast and well-timed support, promotion, and cooperation to bring our goods to consumers in Hanoi and other provinces and cities across the country. The promotion and commitment to offload the output of these goods are very important, helping our production to be stable and secure in order to bring better products to consumers."
Nguyen Thuy Duong, Deputy General Director of BRG Retail, Co. Ltd. on behalf of BRGMart chain, expressed: "Following the customer-centric criterion, BRGMart pledges to always provide good, high-quality products and fresh agricultural specialities, especially products from VAWE businesses. In the coming time, BRGMart wants to become the right-hand man, effectively supporting and promoting information and images of VAWE's products to bigger Vietnamese consumer communities"
---------------------------------------------------------------------------------------------------------
On July 22, 2022, BRG Group & Vietnam Association of Women Entrepreneurs (VAWE) signed a Cooperation Agreement in the fields of retail distribution, provision of financial products and services.
The Vietnam Association of Women Entrepreneurs (VAWE) is a voluntary social and professional organization of Vietnamese businesswomen, operating in the fields of production, business and services. The Association's activities aim to bring together, unite and promote the skills and knowledge of Vietnamese businesswomen in economic development. It serves as a hub to connect female entrepreneurs in order to improve the effectiveness of production, business, and services, which in turn helps grow the current entrepreneurial team and the business community during this industrialisation, modernisation and international integration era, and to achieve the development and gender equality goals.
BRGMart supermarket chain belongs to BRG Retail Co. Ltd., which consists of 80 supermarkets under the brand name BRGMart/Minimart Haprofood BRGMart in major cities and provinces such as Hanoi, Ho Chi Minh City, Ba Ria - Vung Tau, Quang Ninh, Hai Duong, Hai Phong, Hung Yen. The brand is recognized as a favorite stop for high-quality, clean, and fresh products.