A spectacular cultural exchange event called Kimono-Aodai Fashion Show was held on March 4 at the InterContinental Hanoi Westlake, leaving everyone with a lot of unforgettable impressions.
Kimono – Aodai Fashion Show is the first activity to celebrate the 50th anniversary of the establishment of diplomatic relations between Vietnam and Japan (1973-2023). The event is organized by the non-profit art organization Be-Japon, in collaboration with the Embassy of Japan in Vietnam and BRG Group. This is also the first Be-Japon's event in Asia after more than 20 years of organizing kimono shows throughout Europe, Asia, and America, with the aim of introducing Japanese culture to international friends. The event is sponsored by Vietnam Airlines, SeABank, InterContinental Hanoi Westlake and Chu Dau Ceramic.
More than 30 kimonos and ao dai, along with traditional Japanese music and beauty techniques, are presented by renowned fashion designer Eiko Kobayashi.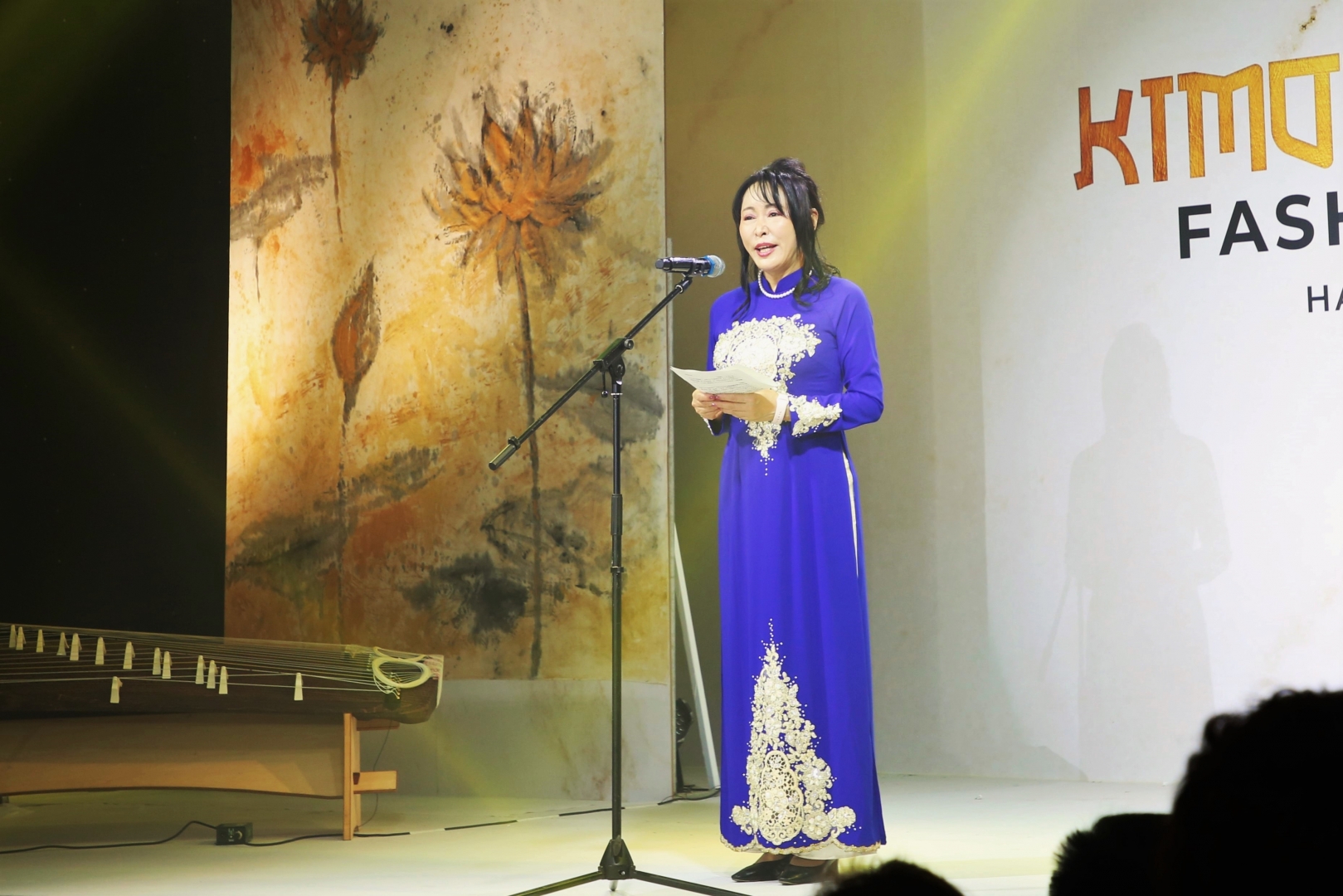 Mori Masako, Special Advisor to the Prime Minister of Japan, delivers the opening speech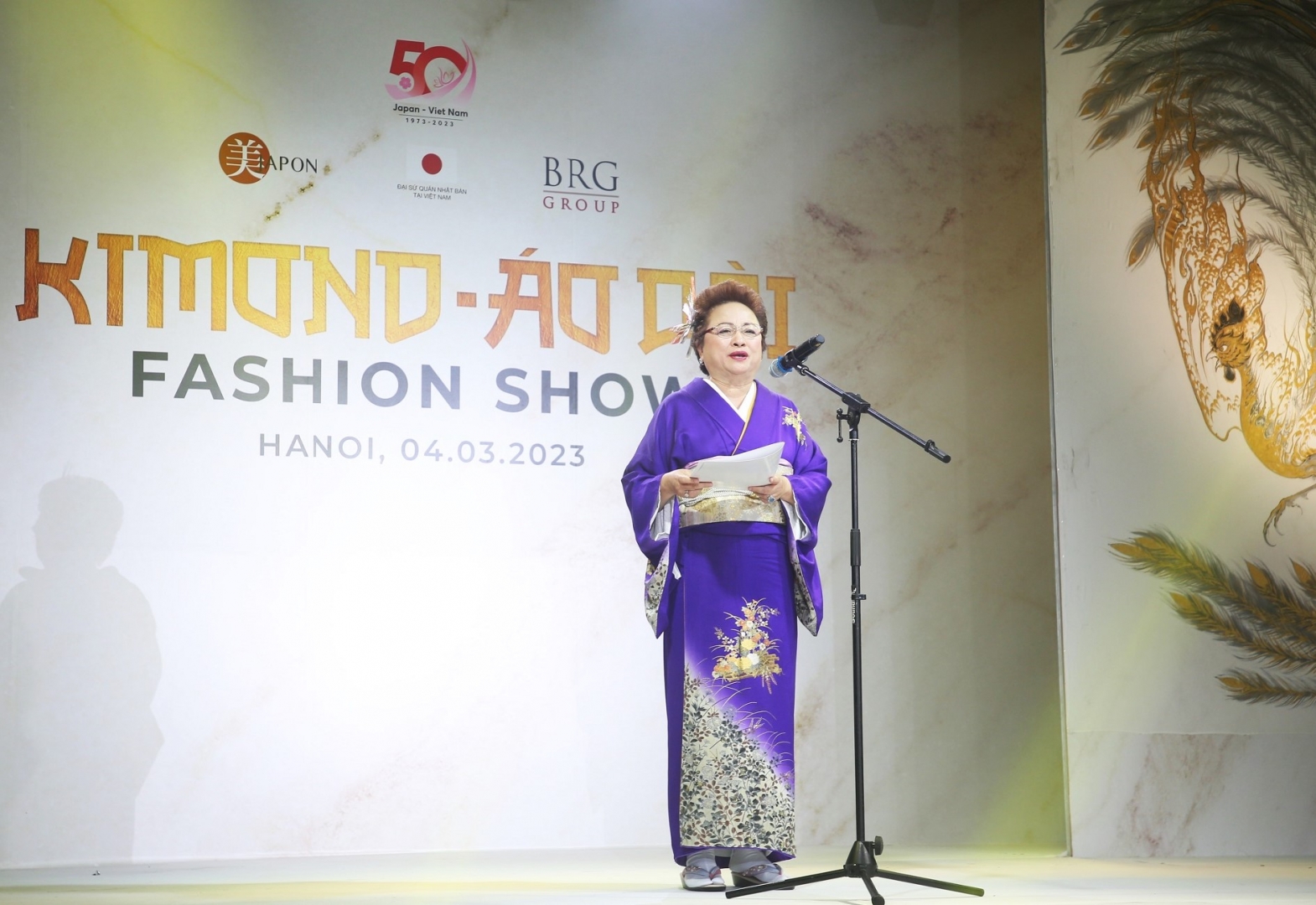 Madame Nguyen Thi Nga, Chairwoman of BRG Group, gives the speech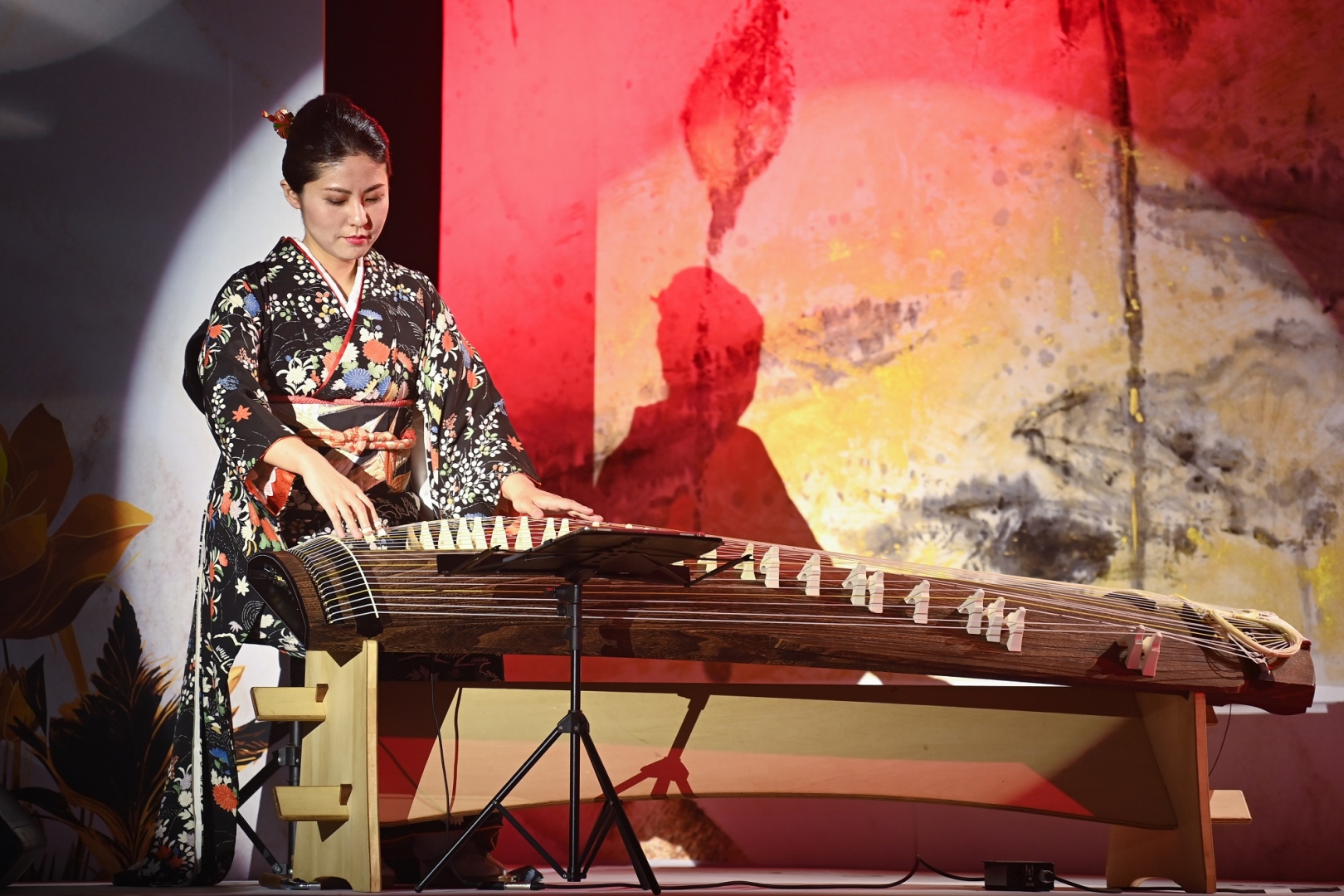 Musician Miwa Naito performs a Japanese 25-string koto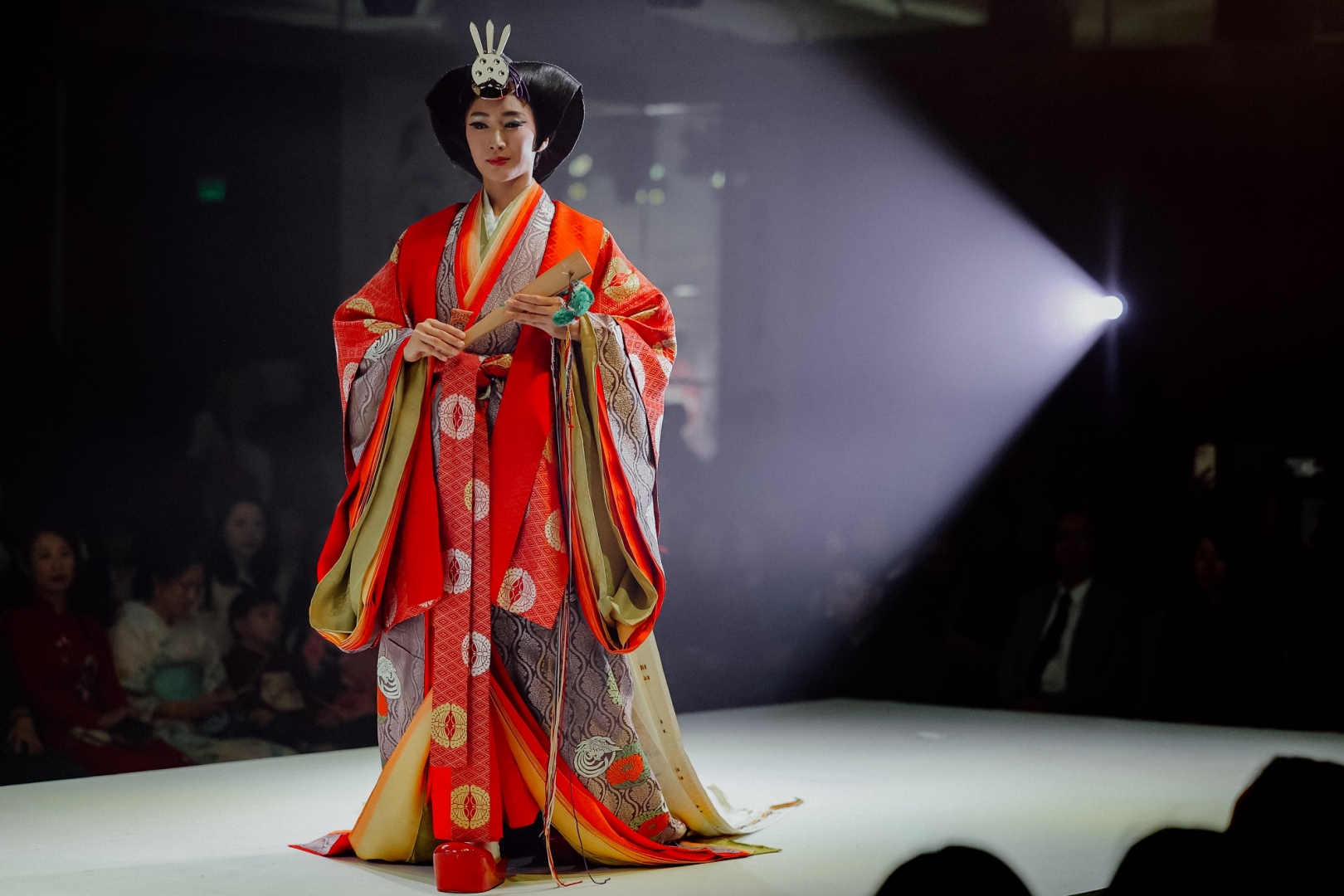 The key moment of the show is the Junihitoe costume, a formal 12-garments dress that was worn at court and other public places. Nowadays, it is used for the ceremonial enthronement of the Emperor or the wedding of the imperial family members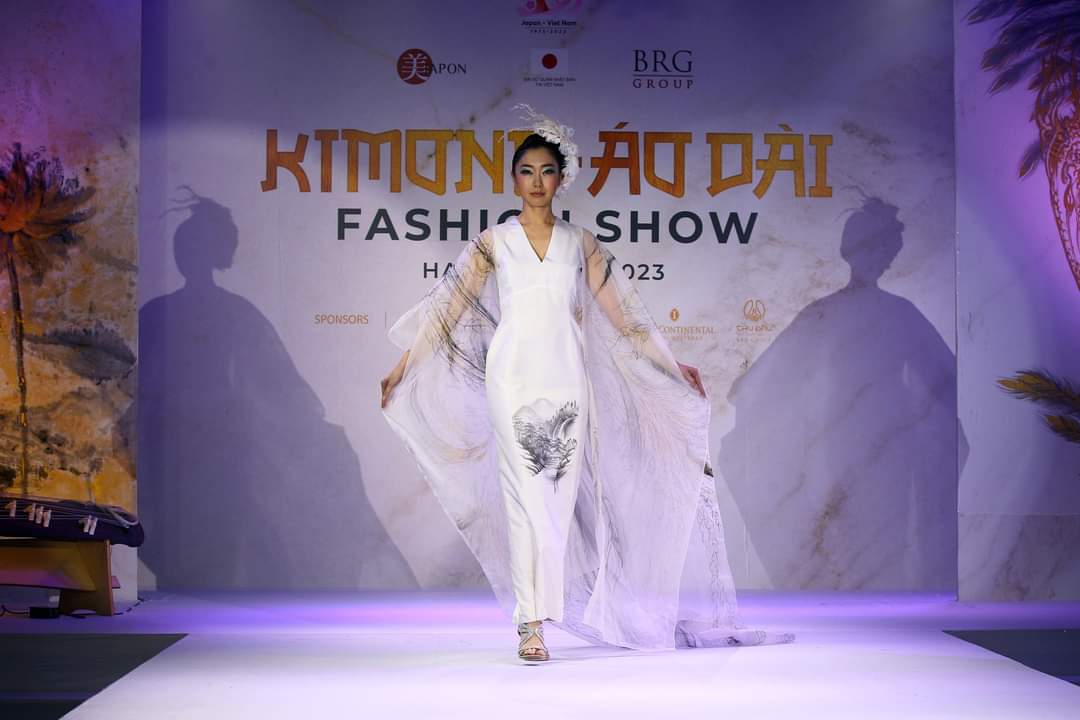 "Light through the age" showcases kimono with an century-old linen cloak and a phoenix-patterned organdie, embodying the message "wear the memories"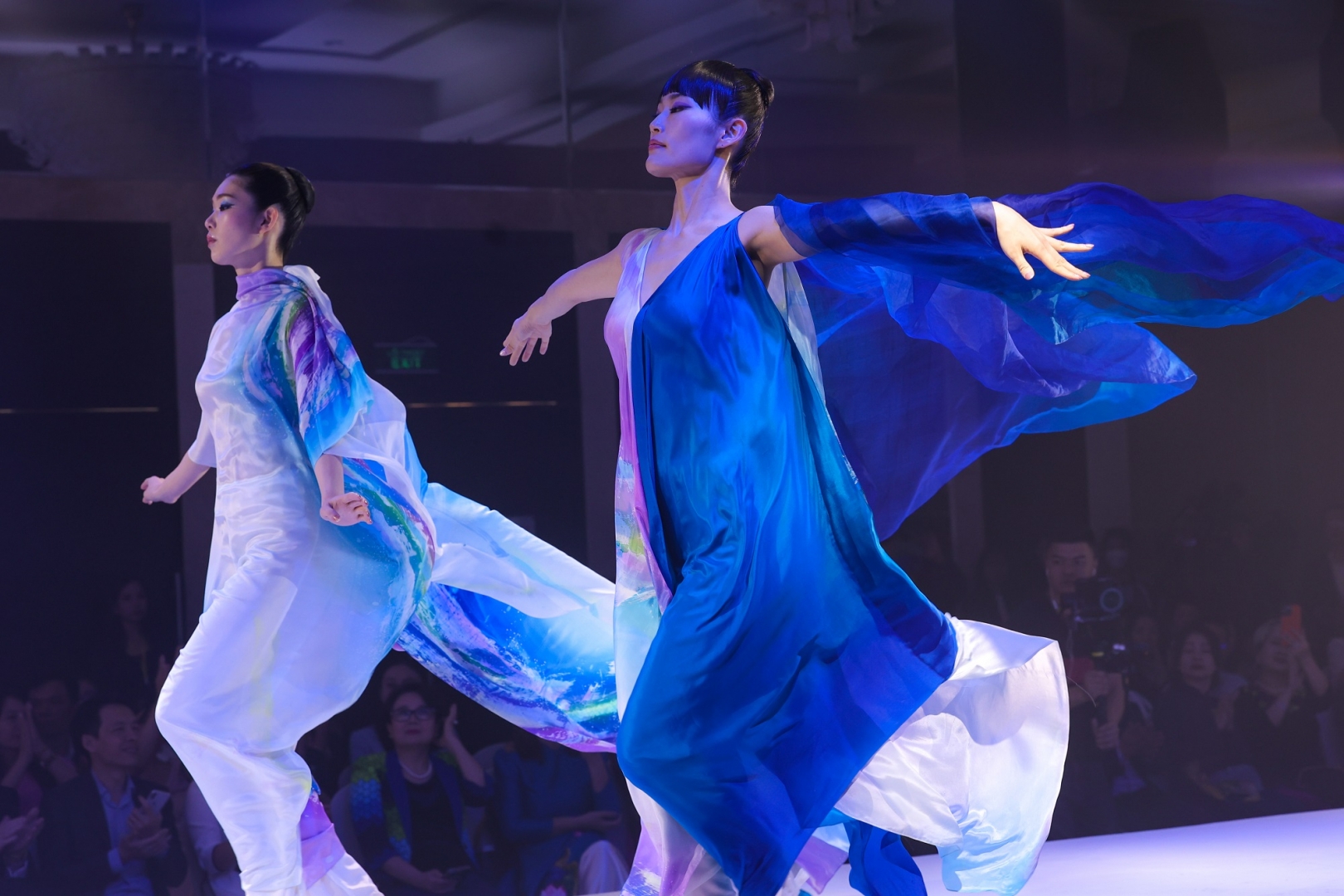 "Blue connecting the world" features 100-year-old kimono fabric that escaped damage and were well-kept following the 2011 Great Earthquake in Japan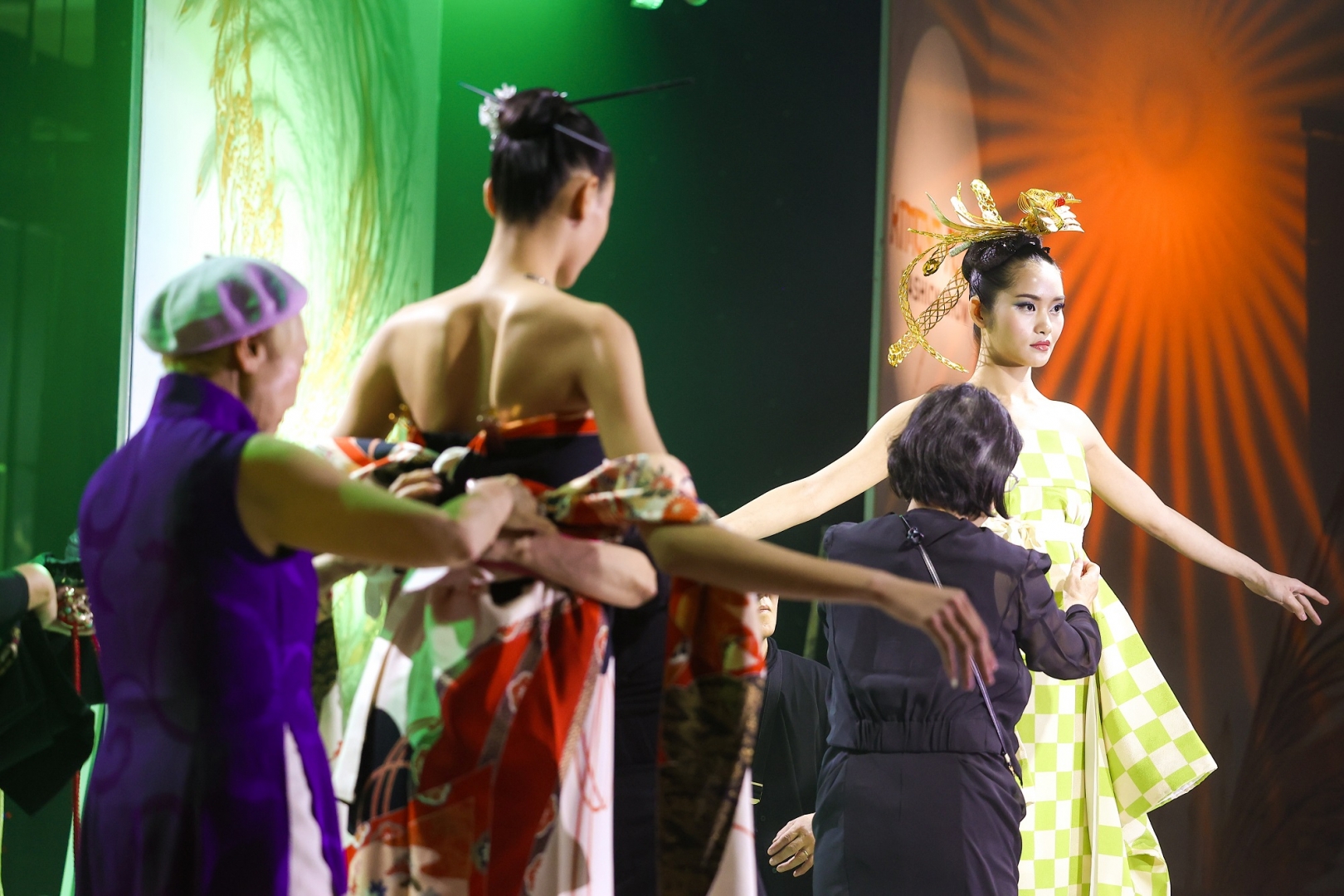 "Dismantling and creation of kimono" displays the new way to enjoy kimono, beyond old stereotypes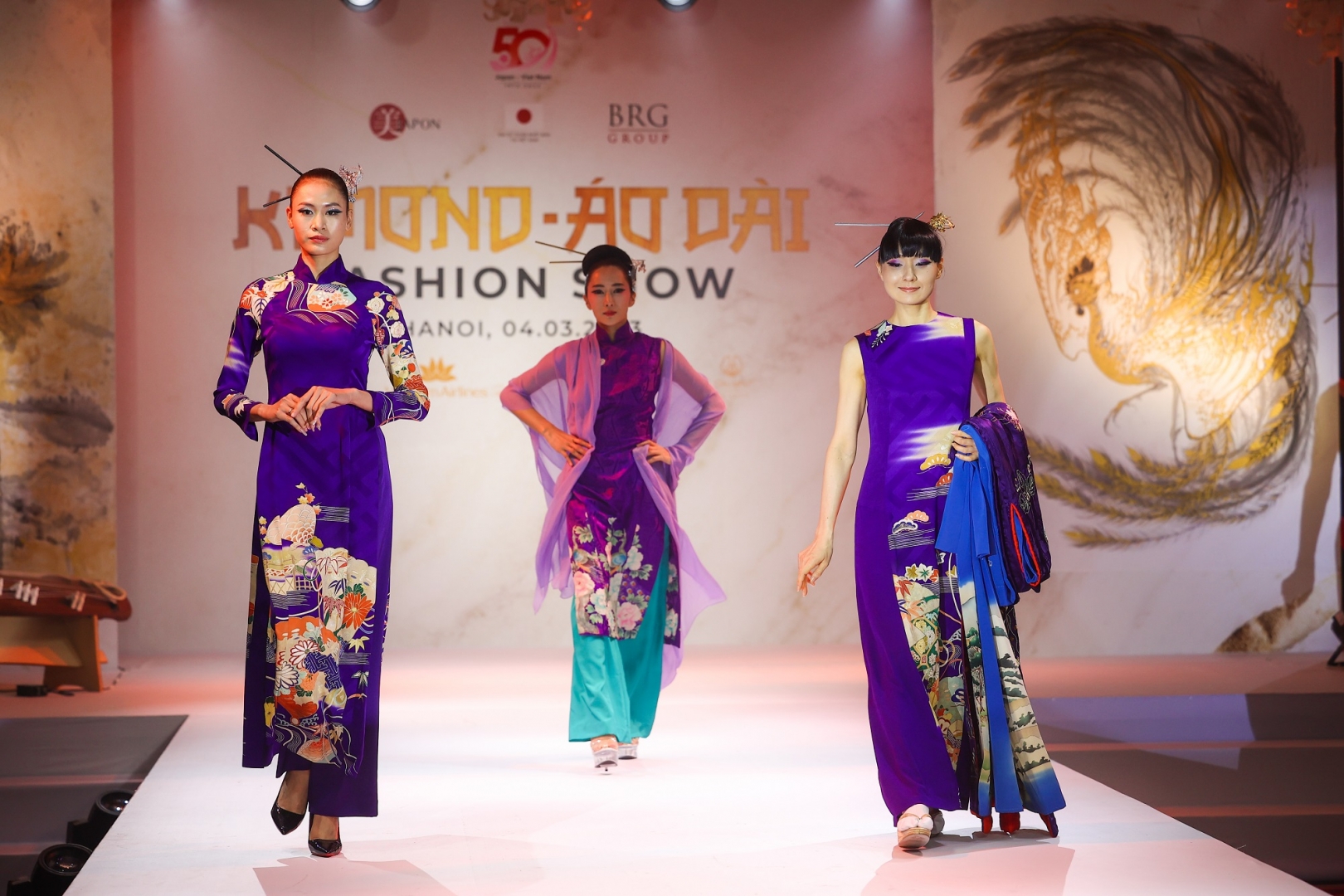 Vietnamese ao dai made of kimono fabric in the scene "Tradition meets tradition"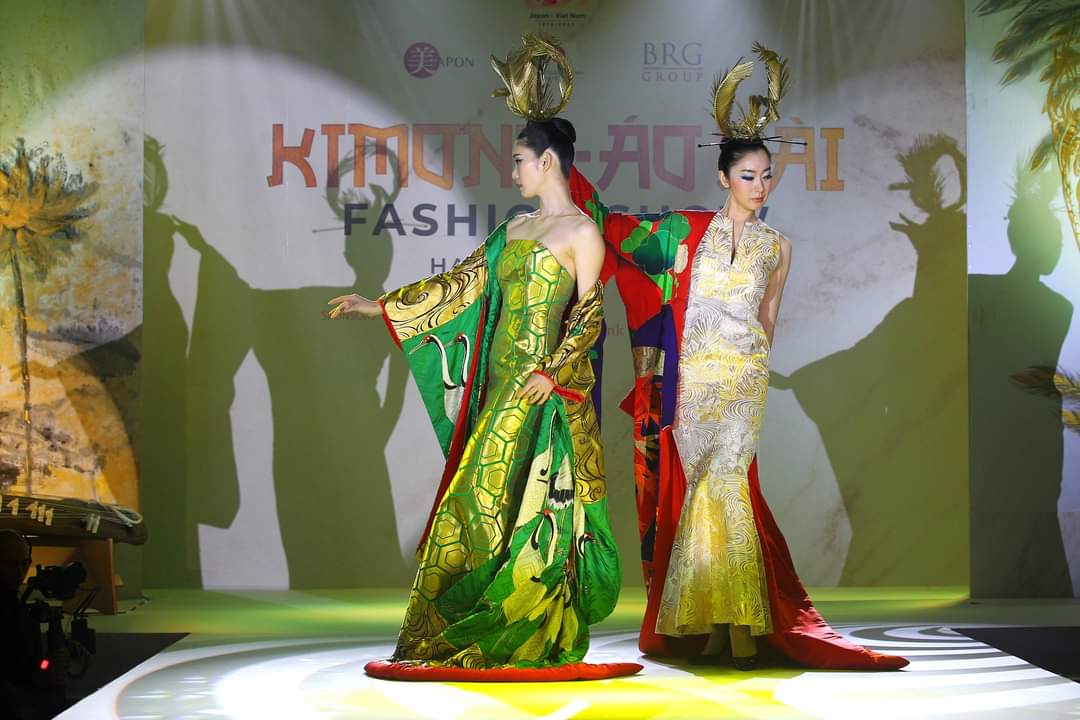 The kimonos appearing in "Variety of colors" are made of kimono fabric and obi from the district of Nishijin in Kyoto, a famous place for traditional Japanese textile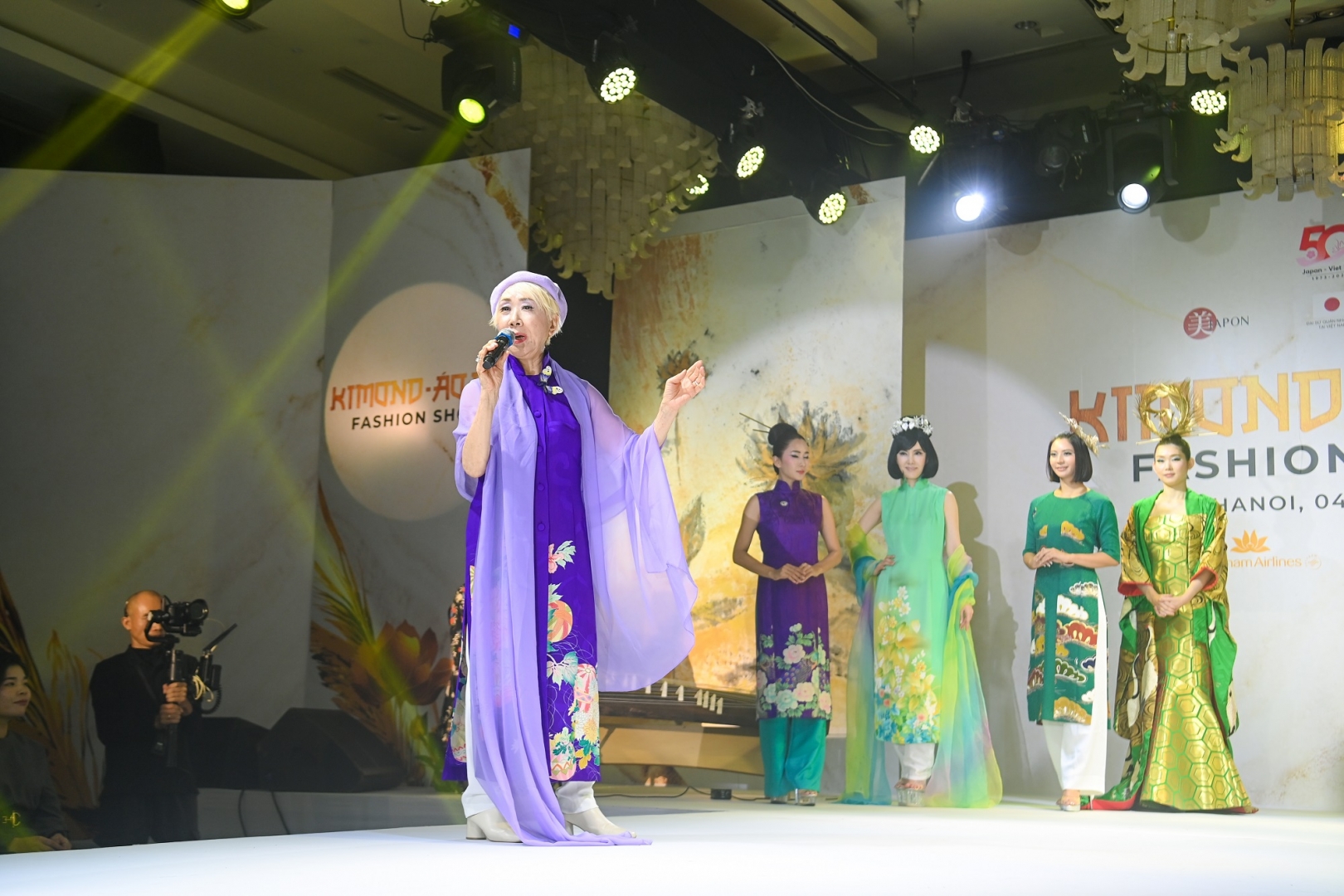 Designer Eiko Kobayashi express her gratitude towards the audience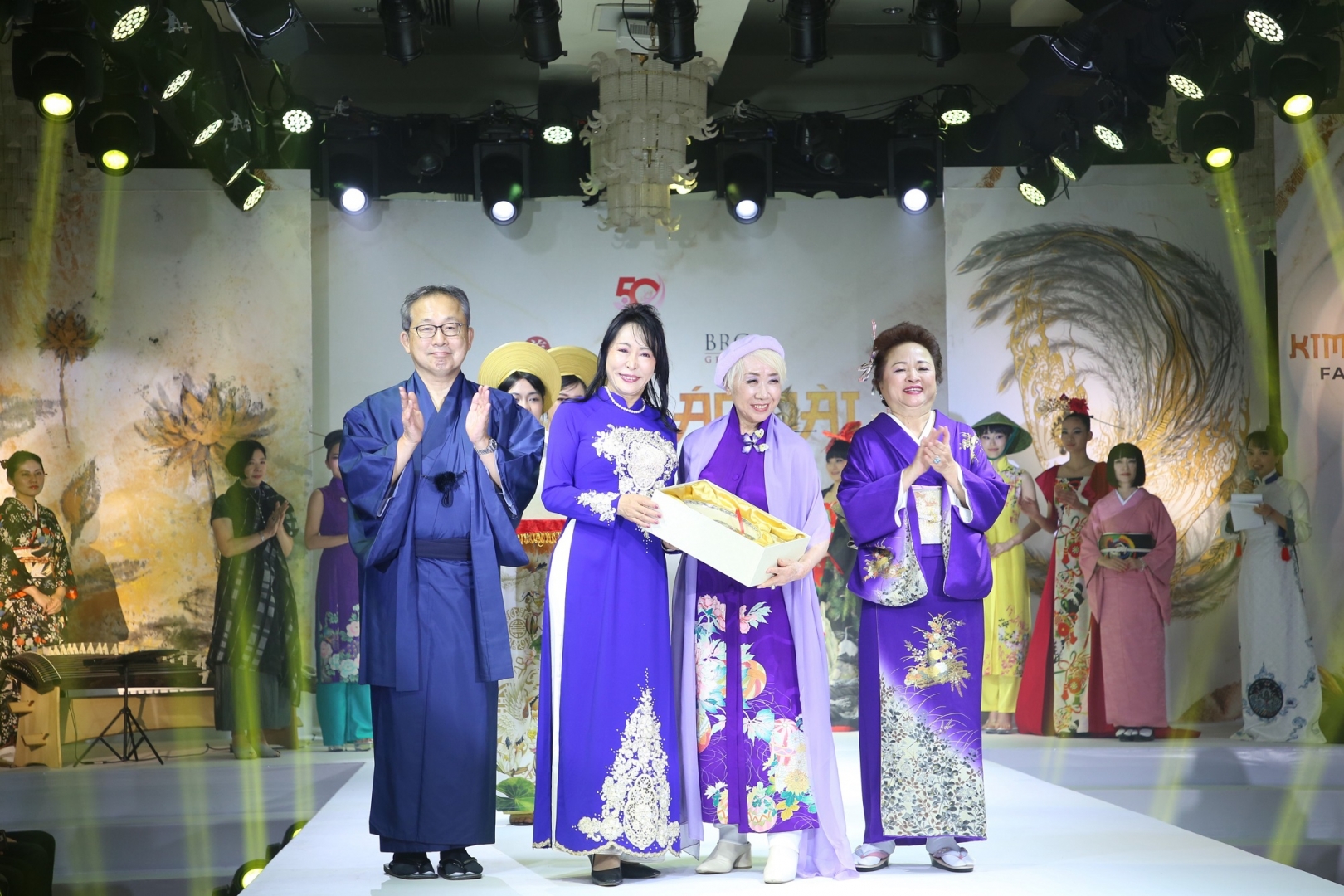 The organizers are given special Chu Dau pottery gifts, the quintessence of Vietnamese ceramic with a nearly 600-year history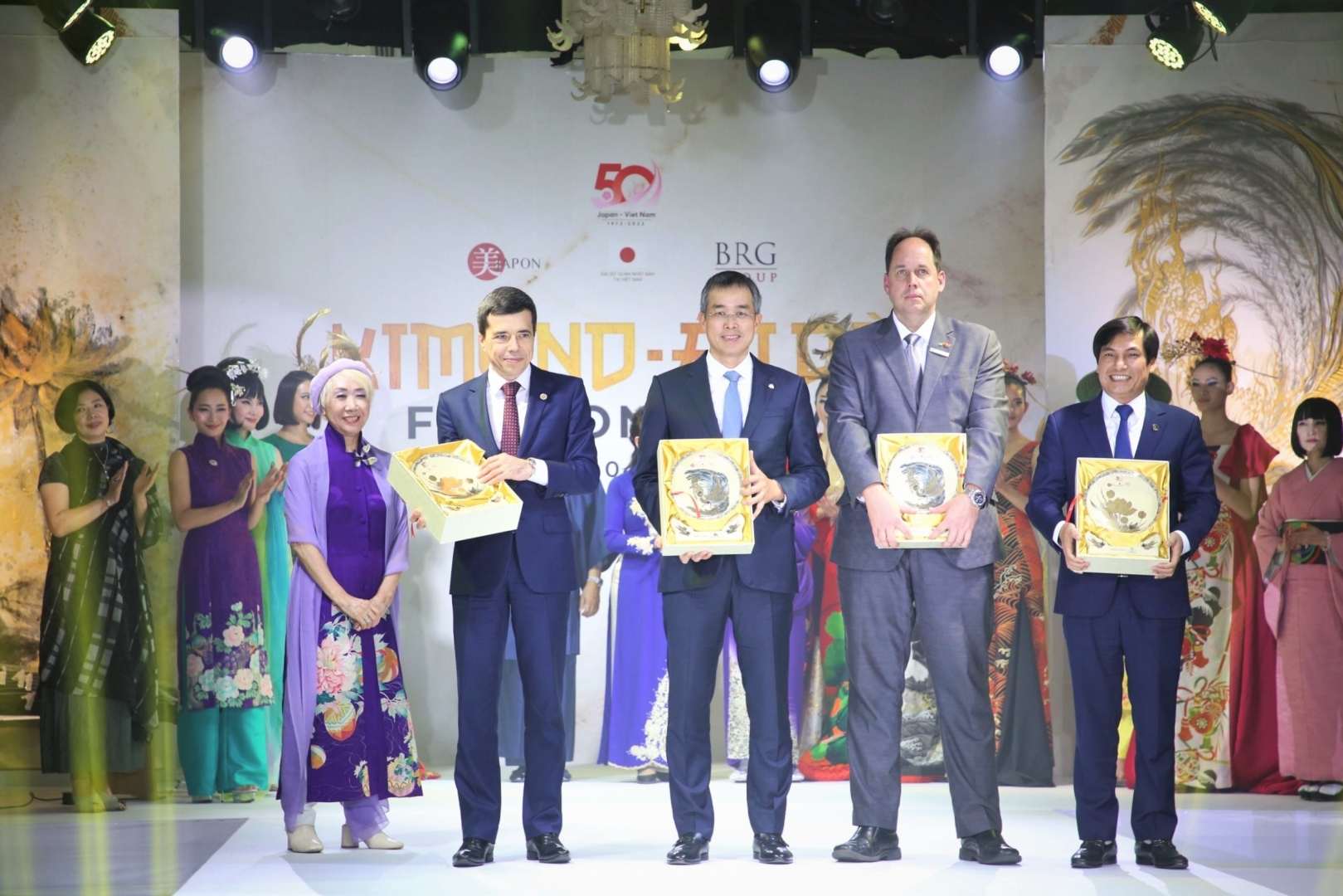 Designer Eiko Kobayashi greets sponsors with special souvenirs