As part of activities to celebrate 50 years of diplomatic relations between Vietnam and Japan, BRG Group, non-profit organisation Be-Japon, and the Japanese Embassy in Vietnam will co-host a special cultural exchange event in the form of a kimono-ao dai fashion show, staged by fashion designer Kobayashi Eiko at InterContinental Hanoi Westlake.
The fashion show revolving around the kimono and ao dai will take place on March 4, aiming to promote cultural exchange between Vietnam and Japan.
Yamada Takio, Japanese Ambassador to Vietnam said, "Japan and Vietnam not only have a special political trust relationship but also have generational exchanges between the two countries, in which the exchange of the young generation from the two countries is increasing. I think that the understanding and empathy between people and people are the foundation for Japan-Vietnam exchanges that are developing strongly and rapidly like currently."
"I hope that the fashion show will create audiences the opportunities to explore the similarities in traditional costumes and aesthetic conceptions of the two countries, as well as feel the potential to develop further in the future," he said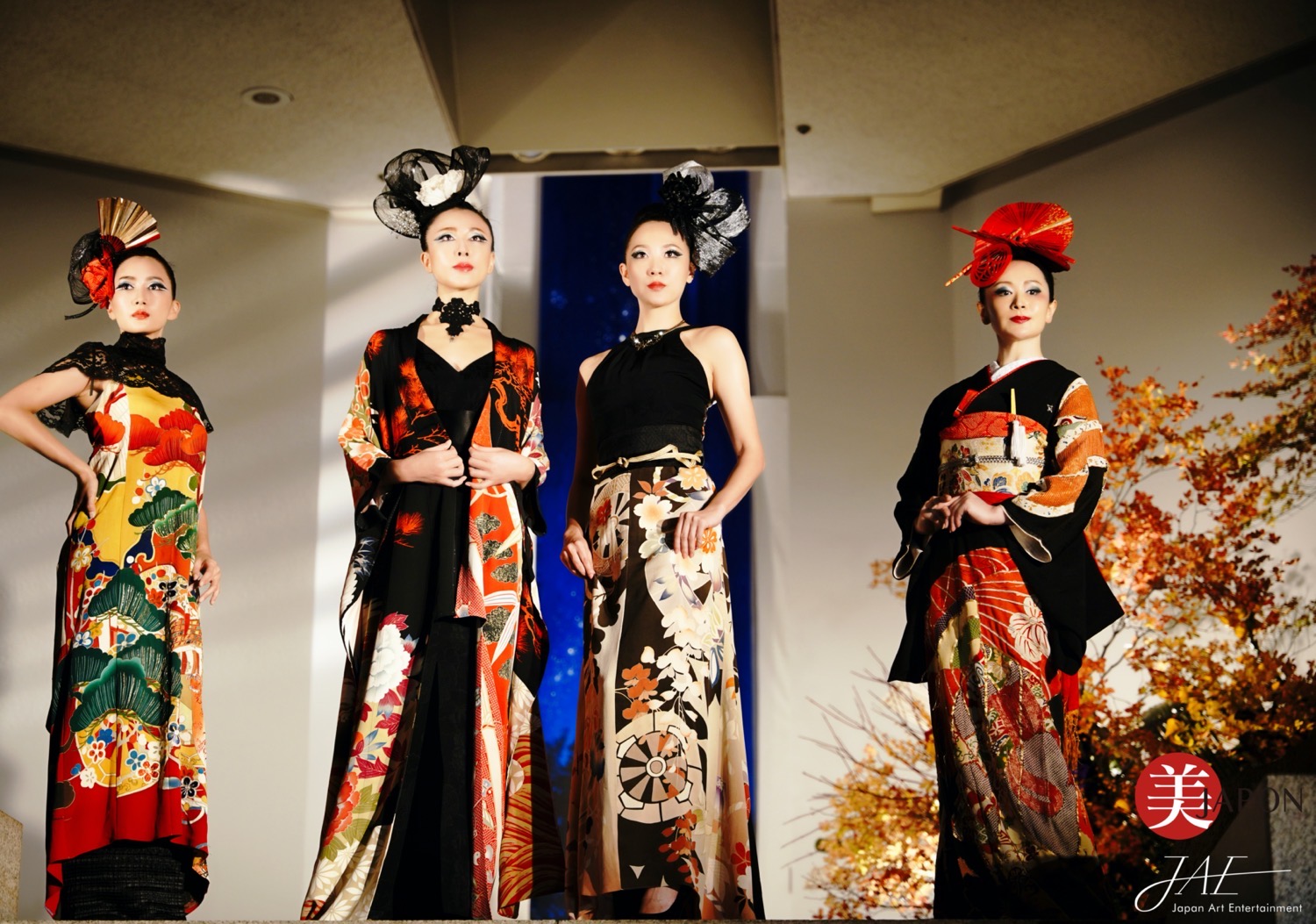 Designer Kobayashi Eiko at a kimono show in Hungary in 2019. Source: Be-Japon
Nguyen Thi Nga, chairwoman of BRG Group added, "With experience in organising many large events, BRG Group is confident in its facilities and quality of our high-class services that will ensure the success of this unique cultural exchange programme, contributing to further tightening the cooperation relationship between Vietnam and Japan."
Designer Kobayashi Eiko said, "I am very pleased and proud to implement this special cultural exchange event. With the experience of conducting cultural and fashion exchange events around the world, I will do my best with Japanese traditional instrumentalists and dancers, bringing an impressive and emotional art show to glorify the beauty of traditional national costumes and the quintessence of the cultures from the two countries."
Two shows will take place at 2pm and 7pm. Each show is expected to last about an hour, showing off a total of over 20 Japanese kimono costumes and innovative Vietnamese ao dai made from kimono fabric. Both Japanese and Vietnamese models will appear on the stage.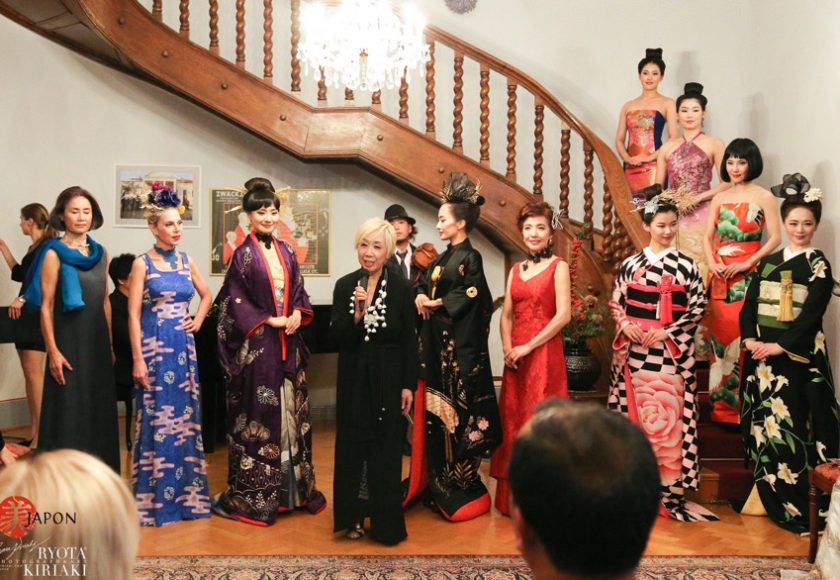 A kimono show by Eiko in Tokyo in 2020. Source: Be-Japon
At the Japan-Vietnam summit meeting held in Cambodia in November last year, the logo for the 50th anniversary of the establishment of diplomatic relations between Vietnam and Japan was unveiled in the presence of Vietnamese Prime Minister Pham Minh Chinh and Japanese Prime Minister Kishida Fumio. Throughout this year, various events will take place to celebrate the milestone in both countries.
According to Vietnam Investment Review