May 19th 2019, in Hanoi, along with the celebration of 129th birth anniversary of Uncle Ho (May 19th 1890 - May 19th 2019), BRG Group announced the implementation of "Sanrio Hello Kitty World Hanoi by BRG" project.
"Sanrio Hello Kitty World Hanoi by BRG" is not only the first indoor entertainment park under international brand in Vietnam but also the first amusement complex belonging to Sanrio brand in Southeast Asia. The project is expected to be finished completely in 2021 to celebrate with many major national events such as the XIII National Congress of the Communist Party of Vietnam, SEA Games 31...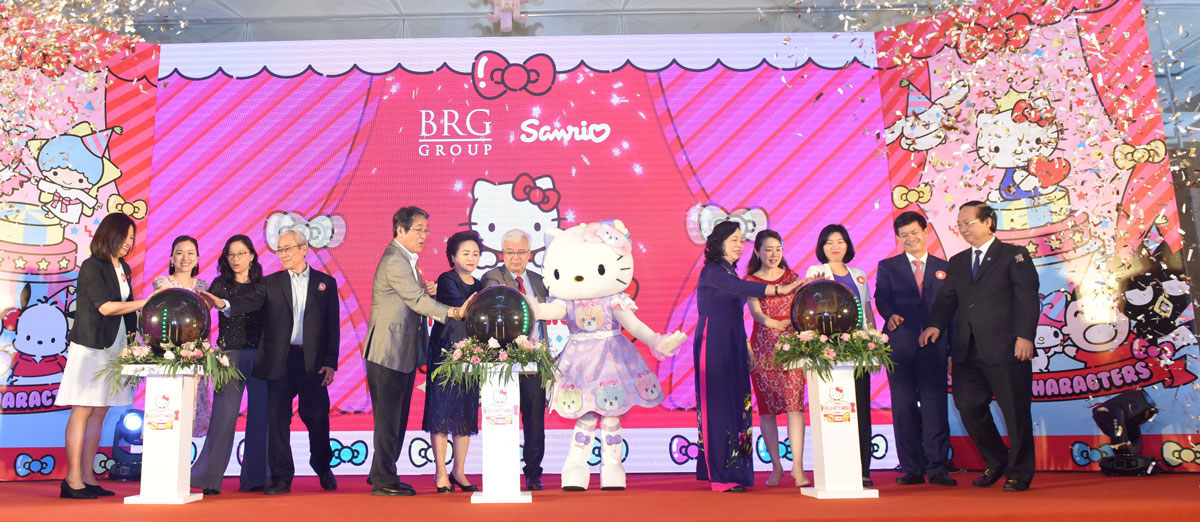 Located at 151-153 Yen Phu street (Hanoi) right next to the windy West Lake, "
Sanrio Hello Kitty World Hanoi by BRG
" park has an area of ​​nearly 30,000m2 invested and developed by BRG Group cooperating with Sanrio – Japanese company that owns the Hello Kitty brand. Hello Kitty – a kawaii character wearing ribbons was launched in 1974 has won millions of fans' hearts of all ages and has easily become a signature appearing on varieties of products such as utensils, stationery, fashion accessories, mobile phone, from high-end ones to entertainment parks. Besides the Hello Kitty character, the brand also includes a series of lovely characters favored by people of age such as My Melody, Pompompurin, Cinnamoroll, Bad Badtz-Maru, Kerokerokeroppi, Gudetama which are expected to appear in "Sanrio Hello Kitty World Hanoi by BRG" park as well. With the wide dimension and many exciting rides & attractions,
Sanrio Hello Kitty World Hanoi by BRG
will be a colorful world bringing joy, stimulating and discovering imagination and unforgettable experiences to little friends.
About Hello Kitty World Project Hello Kitty World Hanoi by BRG, Madame Nguyen Thi Nga, President of BRG Group said: "Emulating Uncle Ho who always give great and fully love to children, follow the instructions of Uncle Ho that children deserves "to be full, to have fun, to study, to be happy", since a long time ago, BRG Group wishes to have a significant project for Vietnamese children. Comparing with other countries around such as Japan, Singapore, Thailand or Hong Kong, they all have incredibly attractive entertainment parks for children as well as tourists, why don't we have one for us? After consulting the models of entertainment parks and theme parks all around the world, BRG Group decided to cooperate with Japanese company named Sanrio to bring delightful cartoon characters owned by Sanrio to Vietnam. Shortly after the project is completed, Vietnamese children and tourists could enjoy and have amazing time in the international-based entertainment park right in Vietnam".
Mrs. Yuko Tsuji, CEO of Sanrio Asia said: "Cute characters like Hello Kitty, My Melody, Pompompurin, Cinnamoroll, Bad Badtz-Maru, Kerokerokeroppi, etc have been bringing joy, friendship and happiness for people f all around the world. We are happy to continue bringing our dear characters to Vietnam the beautiful country through the cooperation with our partners BRG Group. The Sanrio's characters entertainment complex in Vietnam will surely be a special and meaningful gift according to our philosophy "Small Gift, Big Smile" that we have pursued since 1960 until now".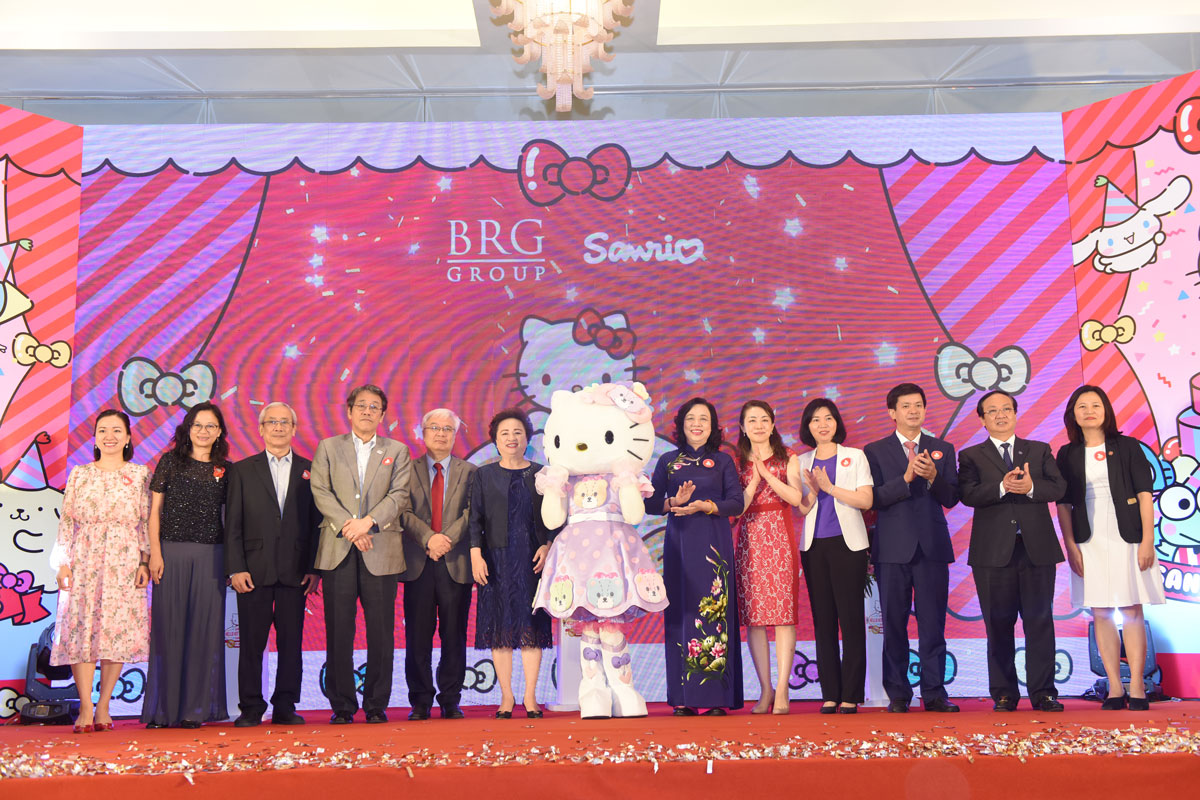 "
Sanrio Hello Kitty World Hanoi by BRG
" is not only attractive by having funny characters, children and visitors also have opportunities to enjoy high quality products and entertainment services from BRG Group under Sanrio's international standards. The park's comprehensive development includes: amusement rides, attractions, parade, theatre show, F&B, retail and mores. In each area there are countless exciting games waiting for children and tourists to explore and experience such as: sailing on the river of friendship, flying on a balloon Hello Kitty airship (the first Hello Kitty balloon ride in the world), go rollercoaster around the dream tree, play a car in the light city of Neontopia, or visit the amazing Monkichi forest. Art-loving children and excitement can go to the royal theater to watch fascinating drama shows with characters like coming out of the fairy world. The children who like to explore and learn will be extremely excited when they are trained by Hello Kitty academy to become a "small chef", who knead dough for making cakes and enjoy themselves. Moreover, in the entertainment complex which has international standard, they also open Kerokero coffee shop, yummy food court, Kitty guest house, souvenir zone with Sanrio's characters - where tourists, parents and children can stop and take a rest on every journey of discovery.
BRG Group is looking forward "Sanrio Hello Kitty World Hanoi by BRG" with Sanrio's characters will become a familiar and unforgettable point for Vietnamese children as well as tourists visiting Hanoi. It is expected when the project is completed, it is expected to attract 1 million visitors per year.


BRG Group always promotes and exchanges cooperation with international corporations to improve both potentials and strengths of each other to provide services, comfortable products and raise the standard of life. Entertainment is a part of the Group's development areas to bring better things to life.