Hanoi, December 13th, 2020 – The 5th annual BRG Golf Hanoi Festival wrapped up with a luxury Gala Dinner Awards Ceremony at BRG Legend Hill Golf Resort.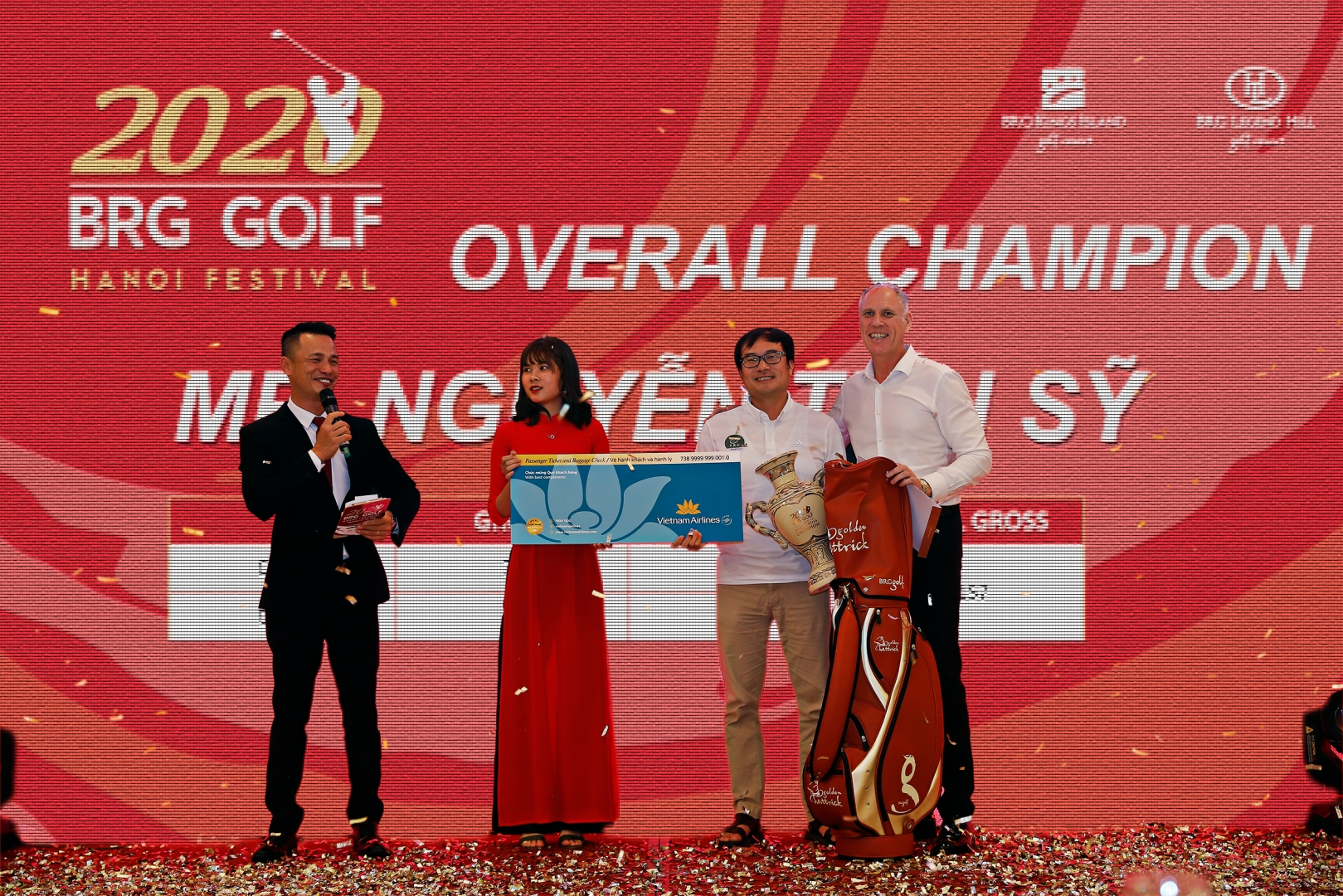 Golfer Nguyen Tien Sy was honored Overall Champion of 2020 BRG Golf Hanoi Festival
After two days of fierce competition, champion golfer Nguyen Tien Sy claimed the Gross Champion Prize with an overall score of 157 and received the 'one of a kind' Chu Dau ceramic trophy and the special award for the Champion. Such fine handmade and illustrated ceramics are normally used as a national gift symbolizing the quintessence of Vietnamese culture and made a fitting reward for a worthy champion.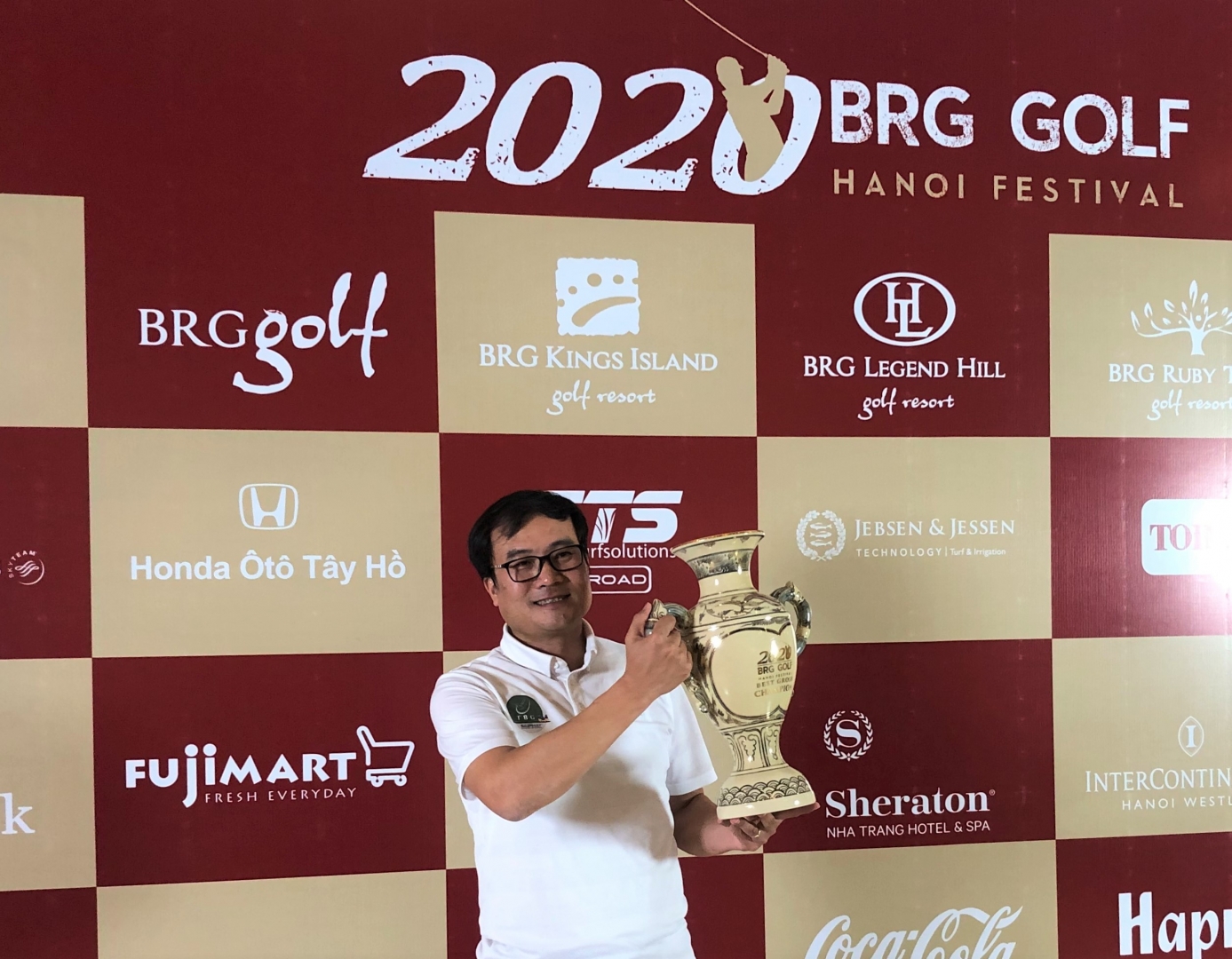 Golfer Nguyen Tien Sy
After the awards ceremony, golfer Nguyen Tien Sy happily shared: "I regularly play golf with my friends at BRG Group's golf courses. I am really impressed with the beautiful view and great quality of the courses. This brings a lot of inspiration to golfers. This year, I have won myself, winning the championship of 2020 BRG Golf Hanoi Festival. Attending the tournament 3 times, I am always impressed by the professional organization, as well as delicious dishes in the awards ceremony. I will definitely attend the tournament next year".
This year's tournament attracted many domestic golfers and foreign golfers who are currently residing in Vietnam. The international players from overseas were unable to attend the tournament this year due to travel restrictions caused by the Covid-19 epidemic but have all vowed to return in 2021 to compete for the prestigious title of "champion golfer."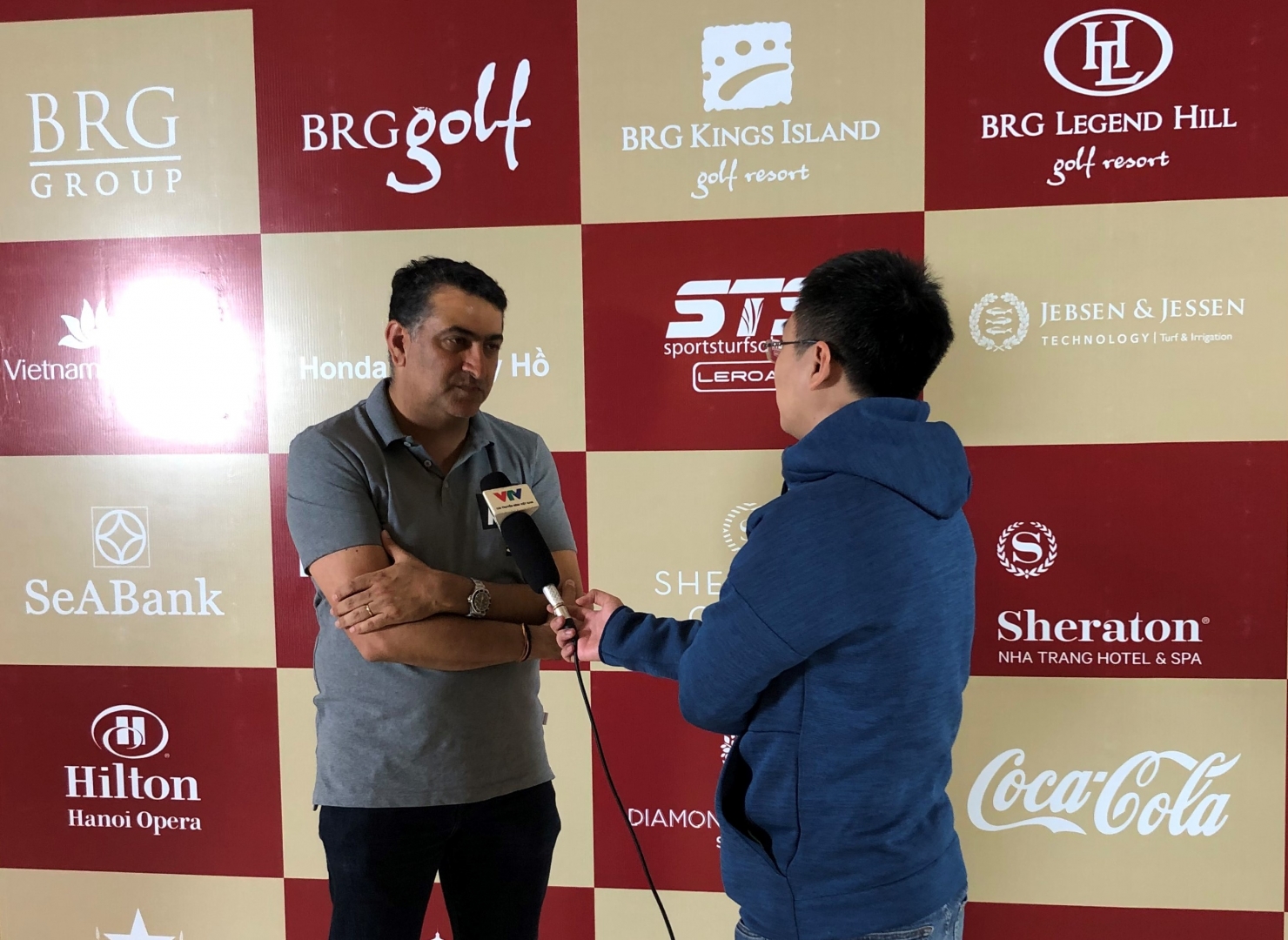 Golfer Amish Jaitha
Second time participant at the BRG Golf Hanoi Festival, Amish Jaitha, an India golfer, shared: "I am impressed by the professional organization of BRG Golf Hanoi Festival. The speed of play was good, the courses in excellent shape and the weather was perfect for scoring. It was a great day; a great event."
When asked why he join the 2020 championship Amish a 10 year Vietnam resident replied; "I wanted to test myself on challenging golf courses set up in tournament conditions. Sometimes you have to stand on the tee with a (score)card in your hand and a trophy on the line to see your true performance."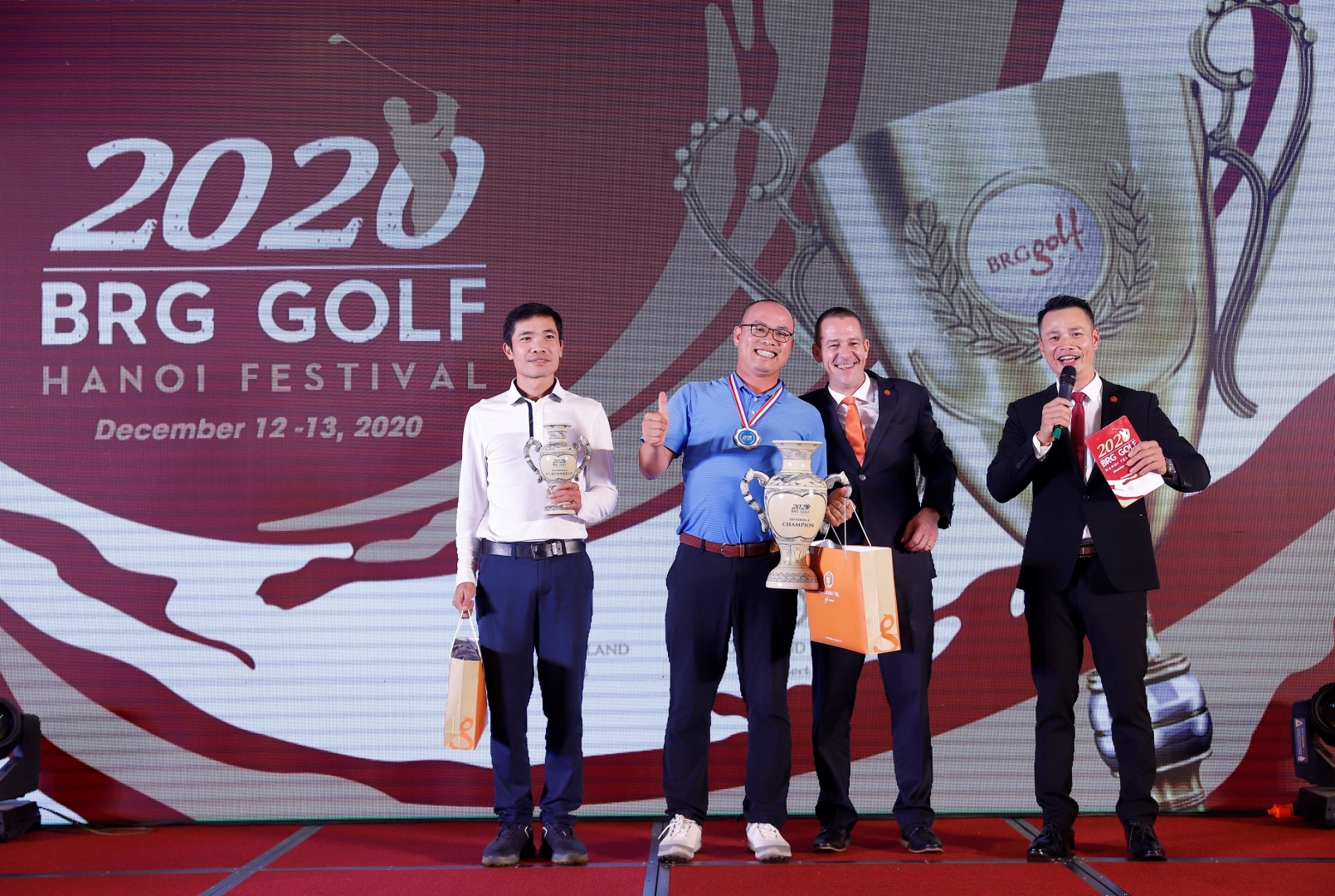 Best golfers of Division A at 2020 BRG Golf Hanoi Festival
Comments like these and the commitment, enthusiasm and participation from golfers around the country are the undisputed proof that BRG Golf Hanoi Festival has become a true festival for golf lovers to enjoy the magnificent moments this sport can offer, both on and off the course.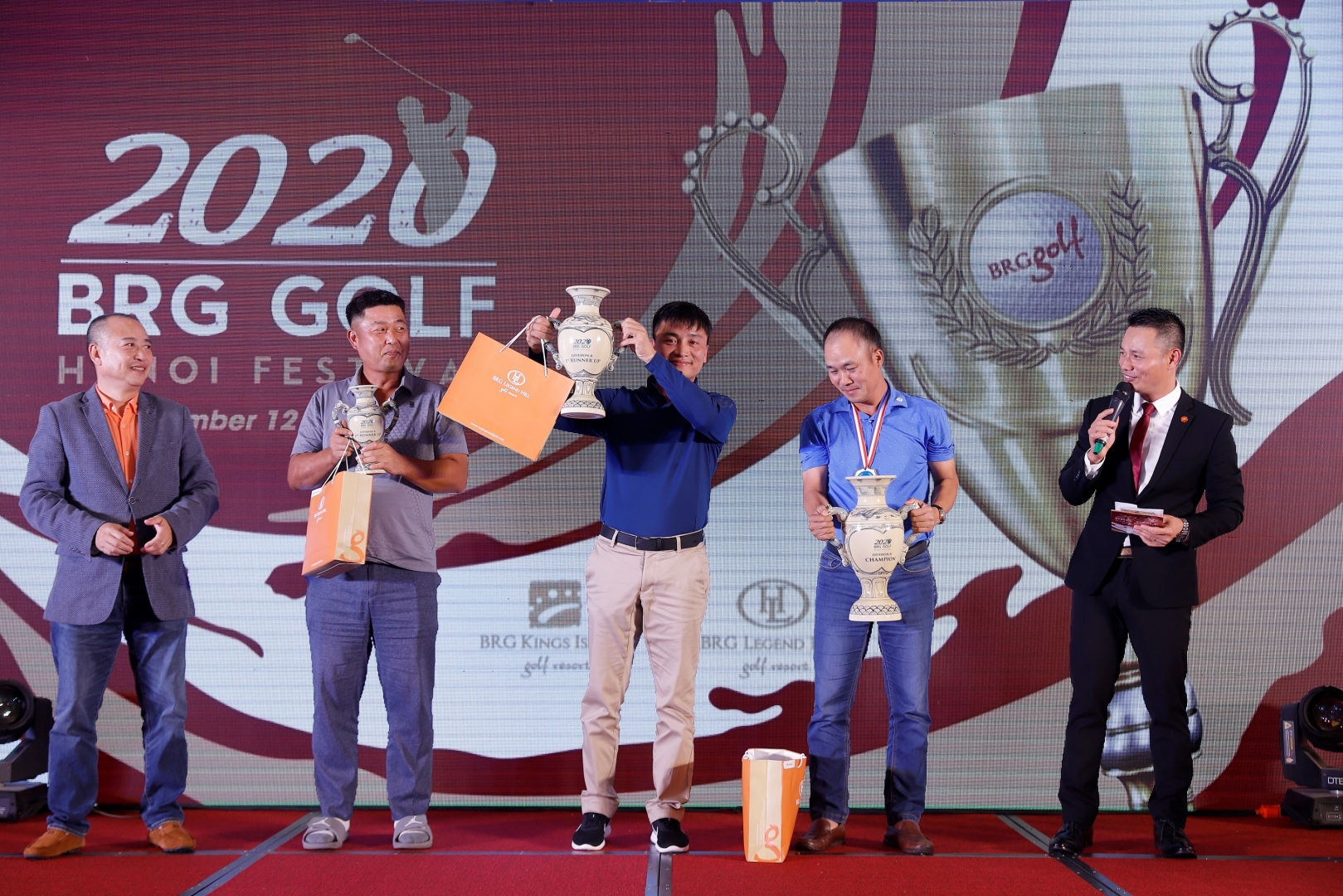 Best golfers of Division B at 2020 BRG Golf Hanoi Festival
Along with the golf event, the Gala Dinner Awards Ceremony, superb trophies and great prizes, guests also experienced a few thrills at the end of the night when dozens of high value prizes were distributed amongst the tables via a Lucky Lux Draw that included gifts from all the BRG Group member companies and various headline sponsors.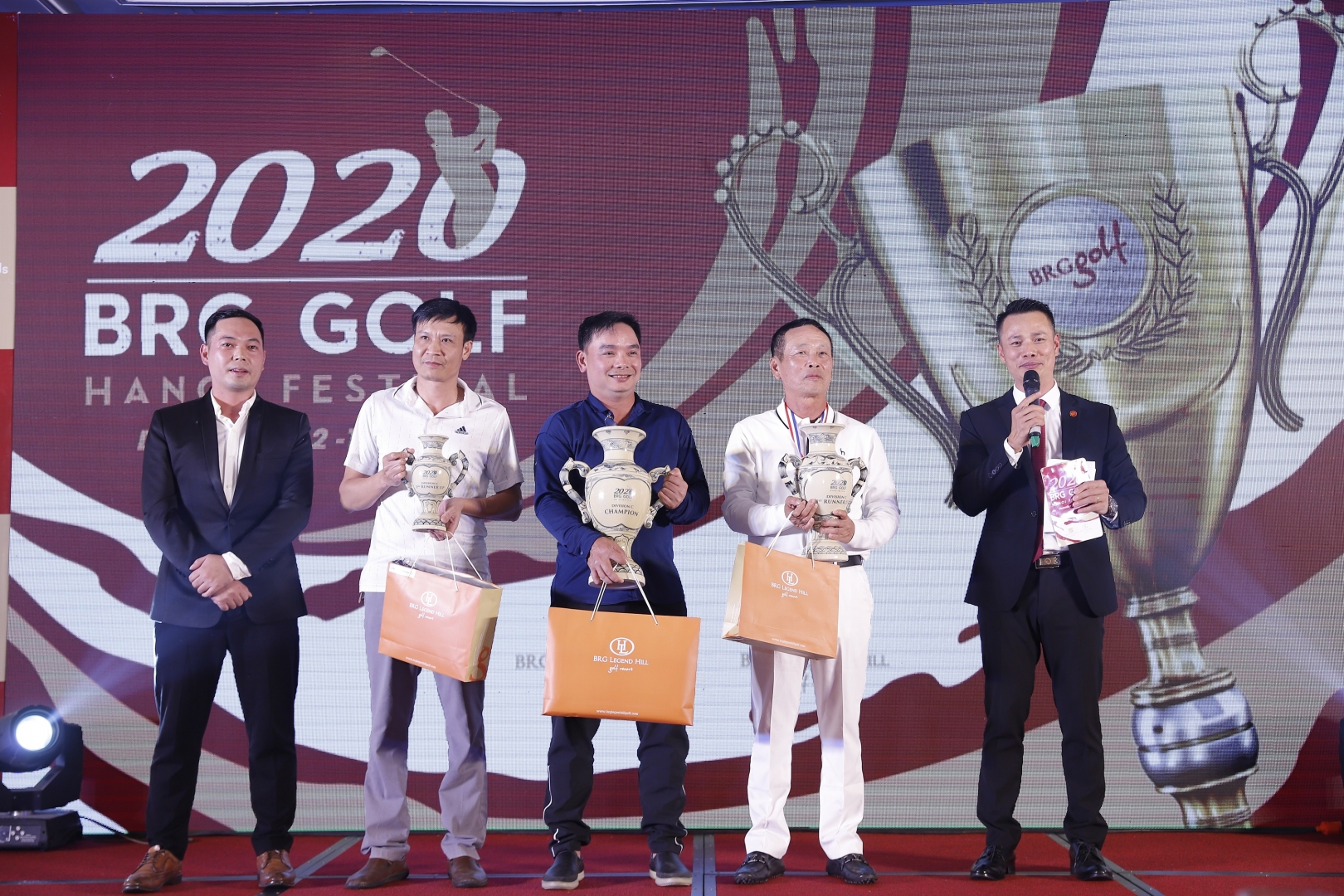 Best golfers of Division C at 2020 BRG Golf Hanoi Festival
At dinner golfers responded positively to the professional organization of the tournament declaring it 'a true golfer experience' that whilst competitive was also relaxing post golf in the comfortable surroundings of the Legend Hill clubhouse. This contributes to the many reasons why the BRG Golf Hanoi Festival has become known as the best amateur multi-course championship in the country today. The tournament is slated to continue to grow even bigger next year and eventually establish itself as a 'golf tourism destination' event (a new category for golf tourism) in coming years.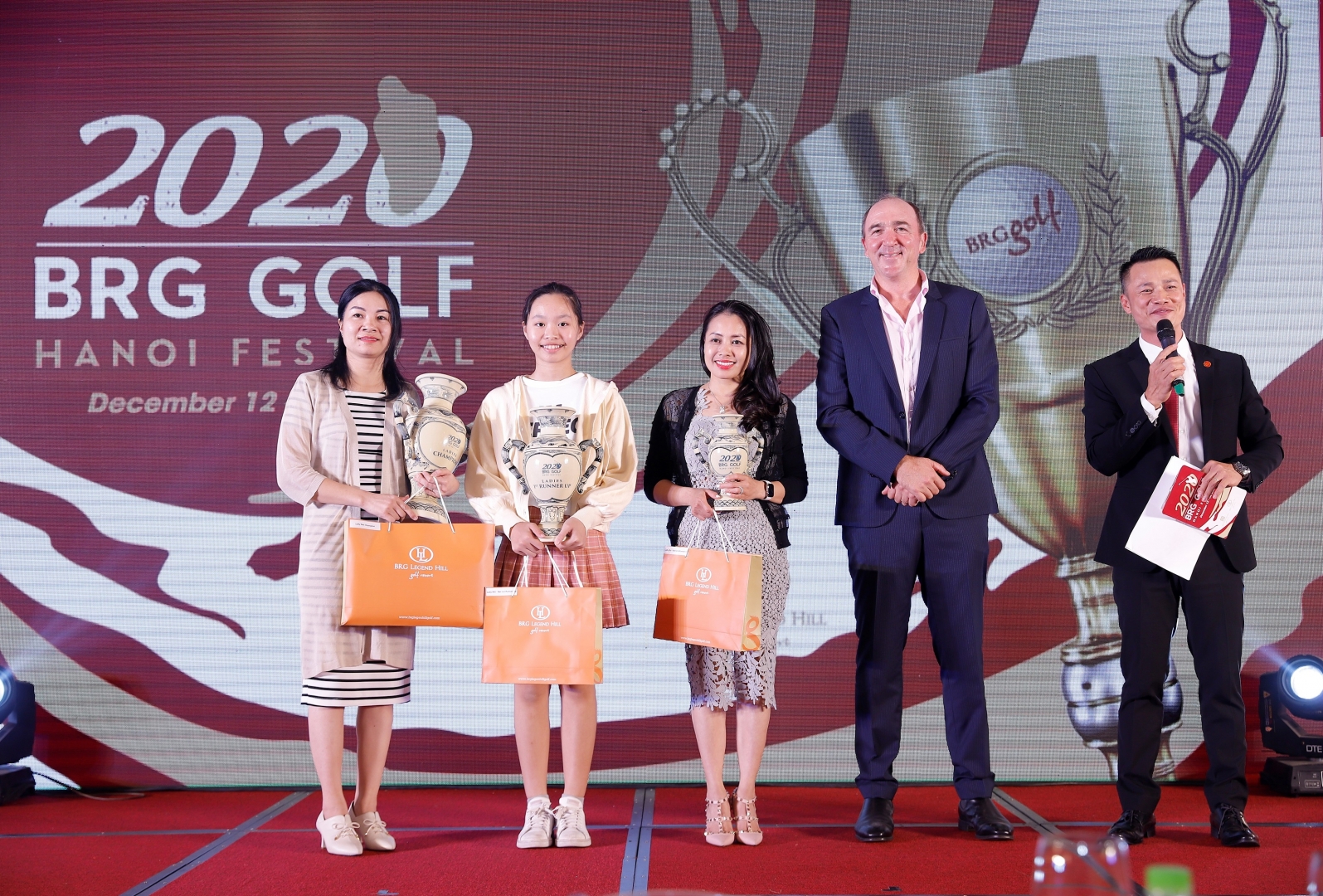 Best golfers of Division Ladies at 2020 BRG Golf Hanoi Festival
On conclusion of the day's play, Mr. Mark Reeves, BRG Group's Division Director responsible for golf said: "It's been a hotly contested BRG Golf championship and the worthy winners have proved they can master the best courses in the country. As you know this event always aims to support Vietnamese golf tourism so we are excited to look to expand the event again next year and invite more international golfers to come here and to try our BRG courses".
The 2020 BRG Golf Hanoi Festival results
2020 BRG Golf Hanoi Festival

12-13/12/2020

GROSS CHAMPION

Mr. Nguyen Tien Sy

Division Lady

Division B

NET CHAMPION

Ms. Doan Thi Thom

NET CHAMPION

Mr. Nguyen Hoa Binh

1st RUNNER UP

Ms. Le Chuc An

1st RUNNER UP

Mr. Nguyen Van Hung

2nd RUNNER UP

Ms. Pham Thi Minh Trang

2nd RUNNER UP

Mr. Kim Ho Sung

Division C

Division A

NET CHAMPION

Mr. Nguyen Dinh Trung

NET CHAMPION

Mr. Do Thanh Trung

1st RUNNER UP

Mr. Nguyen Van Minh

1st RUNNER UP

Mr. Bui Anh Duc

2nd RUNNER UP

Mr. Ta Dang Hung

2nd RUNNER UP

Mr. Hoang Anh Tuan