(Hanoi) - BRG Group has cooperated with Vietnam Women's Union to give gifts to children with special circumstances for a Mid-Autumn Festival celebration named "Peaceful Moon". The event was held at the Vietnam Women's Museum on September 28.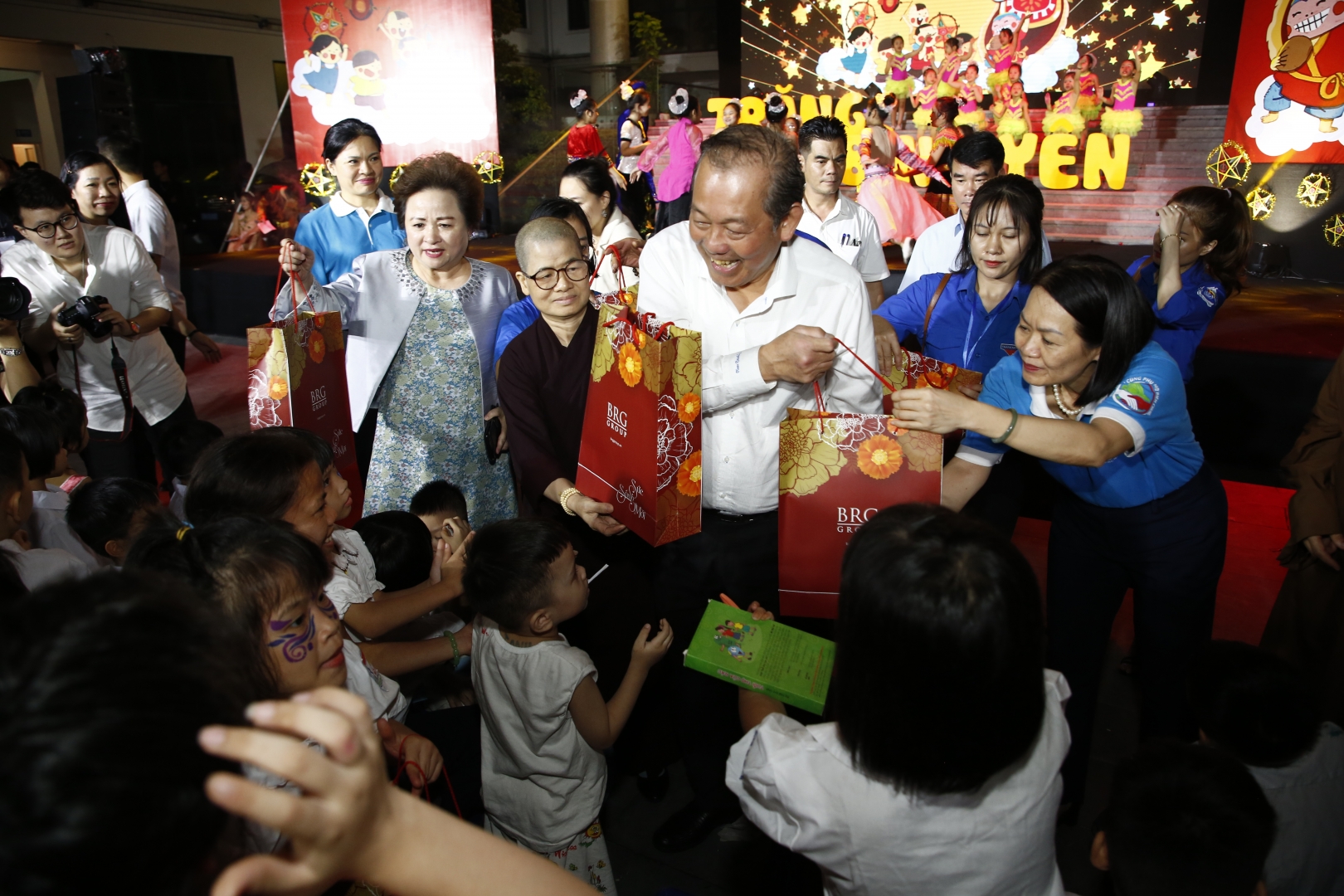 Permanent Deputy Prime Minister Truong Hoa Binh and Madame Nguyen Thi Nga, Chair of BRG Group, offering gifts to disadvantaged children
Speaking at the event, Permanent Deputy Prime Minister Truong Hoa Binh encouraged and presented gifts to the disadvantaged children. He also highly appreciated the activities of the Vietnam Women's Union who took the initiative to organize the program.
Madame Nguyen Thi Nga, Chair of BRG Group, presented gifts to more than 90 children who have been living in Peaceful House, a facility for victims of gender-based violence, and orphans who temporarily reside in a number of religious establishments in Hanoi.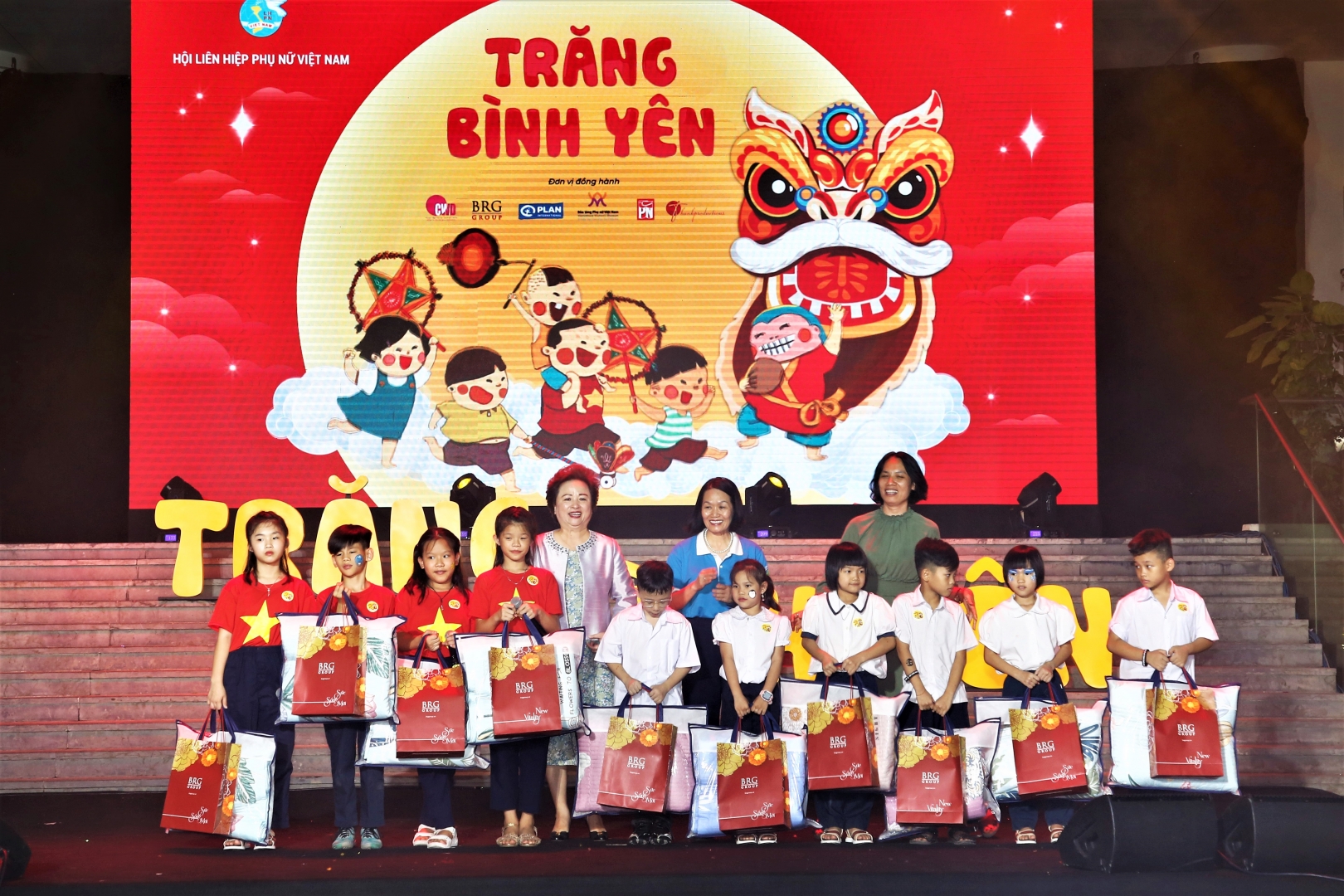 Madame Nguyen Thi Nga presenting gifts to the children and encouraging them to overcome difficulties, continue to study, and become useful people for society.
The "Peaceful Moon" programme demonstrates the attention and care of leaders of the Party, State, and the whole society for disadvantaged children through the creation of a safe and healthy playing ground for children. At the same time, the program creates opportunities for children to share their dreams of a safe and peaceful life, thereby encouraging them to confidently study, train themselves, integrate, and become useful people in society.
This was also one of the activities of the Vietnam Women's Union under the theme of "Safety for women and children" year, on the occasion of celebrating the 90th founding anniversary of the union as well as Vietnam Women's Day on October 20.
Conveying the message that protecting children is protecting the future, BRG Group's charitable activities give special attention to future generations of the country. Typically, a series of social responsibility projects by BRG Group focuses on disadvantaged children and those ineligible to go to school nationwide, such as sponsoring the "For Vietnamese Children" Scholarship Fund, the Hanoi Children's Fund, the "Cap la yeu thuong" (A pair of leaves for love) initiative, and the SeABank "Run for the Future" annual event.
Meanwhile, BRG Group has also awarded more than 100,000 antibacterial cloth face masks to students in many provinces of the country, in order to contribute to ensuring the safety of students returning to school after a period of separation due to the Covid-19 pandemic.