BRG Group presented more than 74,000 antibacterial Hafasco-branded cloth face masks for students in Hanoi, as a meaningful gift for students getting back to school.
From the first week of May, students across the country started to return to school after more than two months of being forced to stay at home due to the complicated situation of the Covid-19 pandemic. Disease-protective methods became a concern for all levels of government and for communities, especially to ensure the safety of students when going back to school.
To protect better such students, BRG Group presented more than 74,000 high-quality antibacterial cloth face masks with the Hafasco brand to students in Hoan Kiem, Dong Anh, and Soc Son districts in the capital of Hanoi.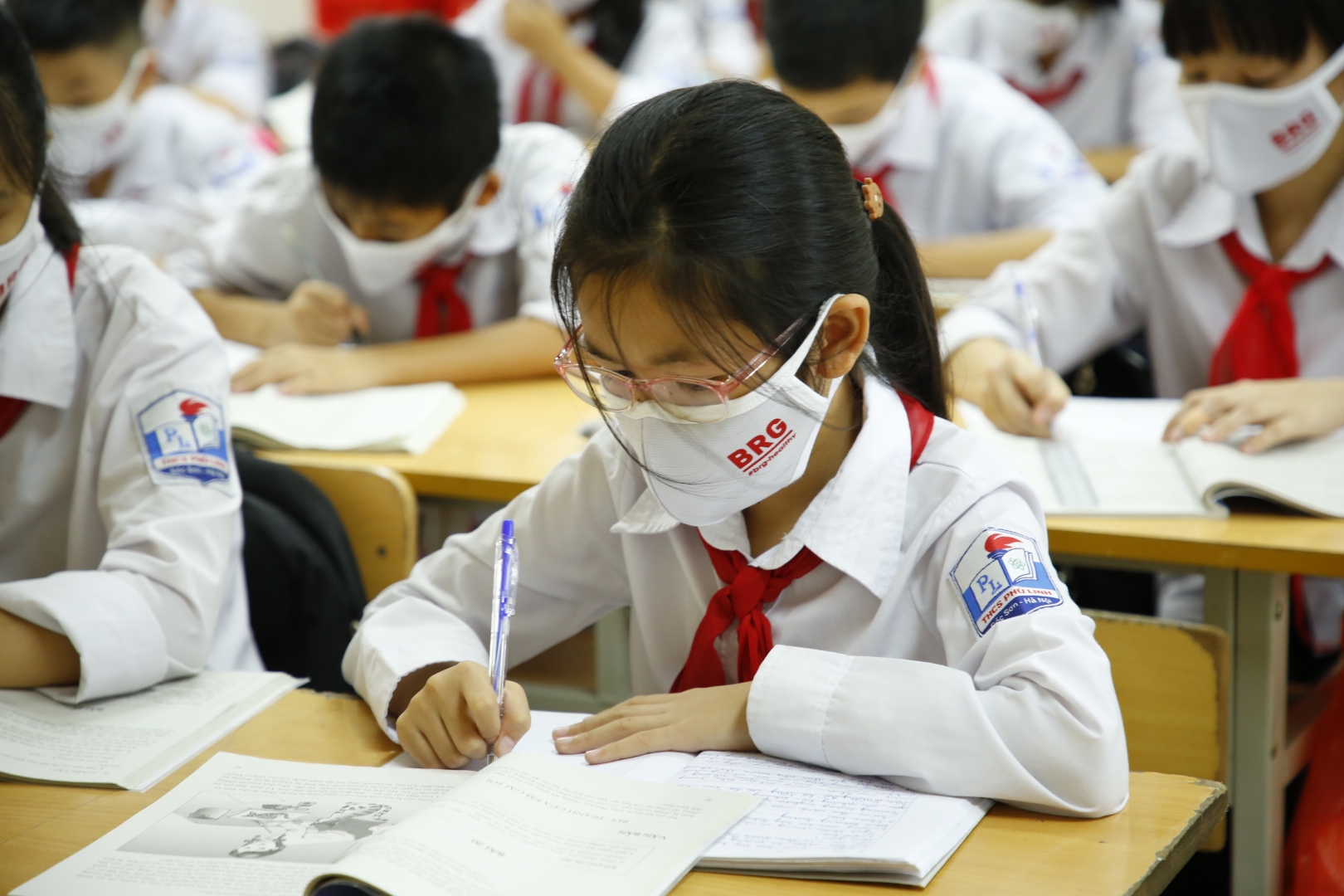 Students of Phu Linh Secondary school in Soc Son district wearing BRG antibacterial cloth face masks
The gifts were presented to local recipients over several days – on May 8 in Hoan Kiem district, on May 11 in Soc Son district, and on May 13 in Dong Anh district with 14,000, 20,000, and over 40,000 face masks, respectively.
This was seen as a meaningful and practical gift for students when returning to school, to help stay safe as people emerged from stricter social distancing measures.

According to a representative from BRG Group, the group pays special attention to children, as the future generation of the country. The gifts also conveyed the message that "Protecting children is protecting our future". This activity was part of BRG Group's social responsibility projects focused on disadvantaged children and those ineligible for schooling across the country.

Among the country's efforts in combating Covid-19, BRG Group has accompanied Southeast Asia Commercial Joint Stock Bank (SeABank) to donate VND5 billion to contribute to the government in the fight against the pandemic. The group also coordinated with SeABank to give the poor over 16,000 essential gifts such as rice, noodles, and cooking oil with a total value of nearly VND1.4 billion at SeABank transaction points across 25 provinces and cities.
Some photos at these events: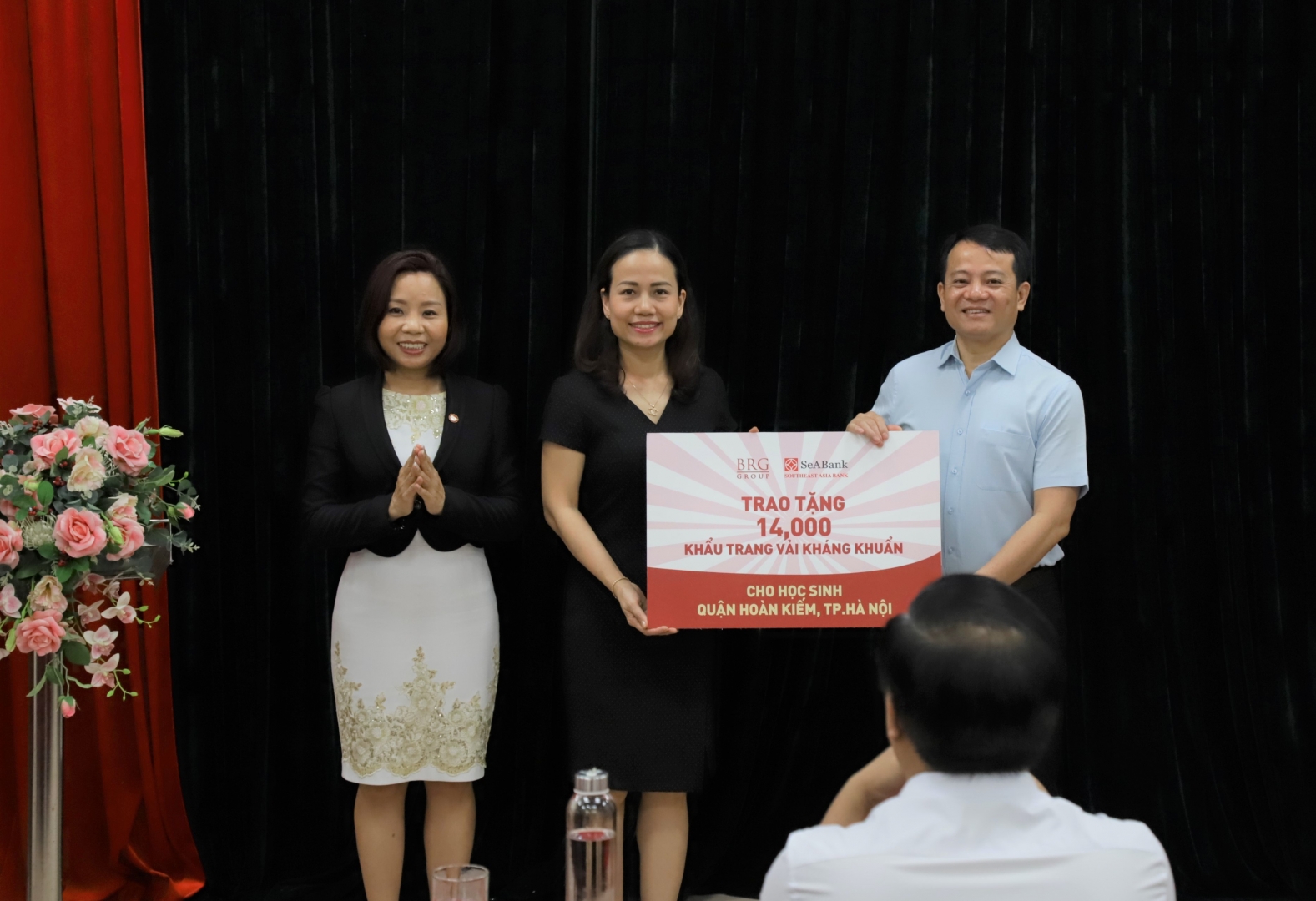 A representative of BRG Group presented 14,000 antibacterial cloth face masks to schools in Hoan Kiem district, Hanoi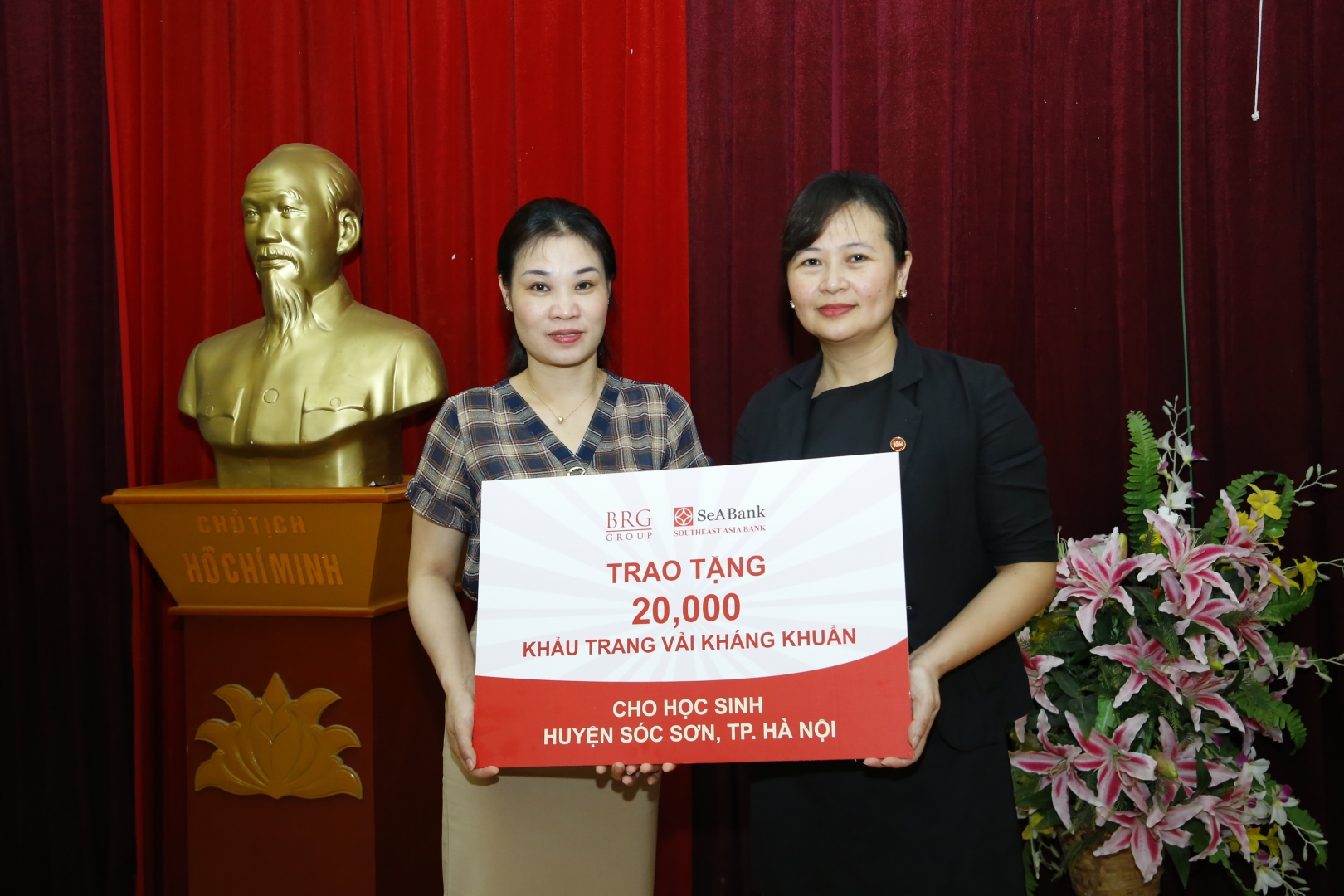 A representative of BRG Group presented 20,000 antibacterial cloth face masks to schools in Soc Son district, Hanoi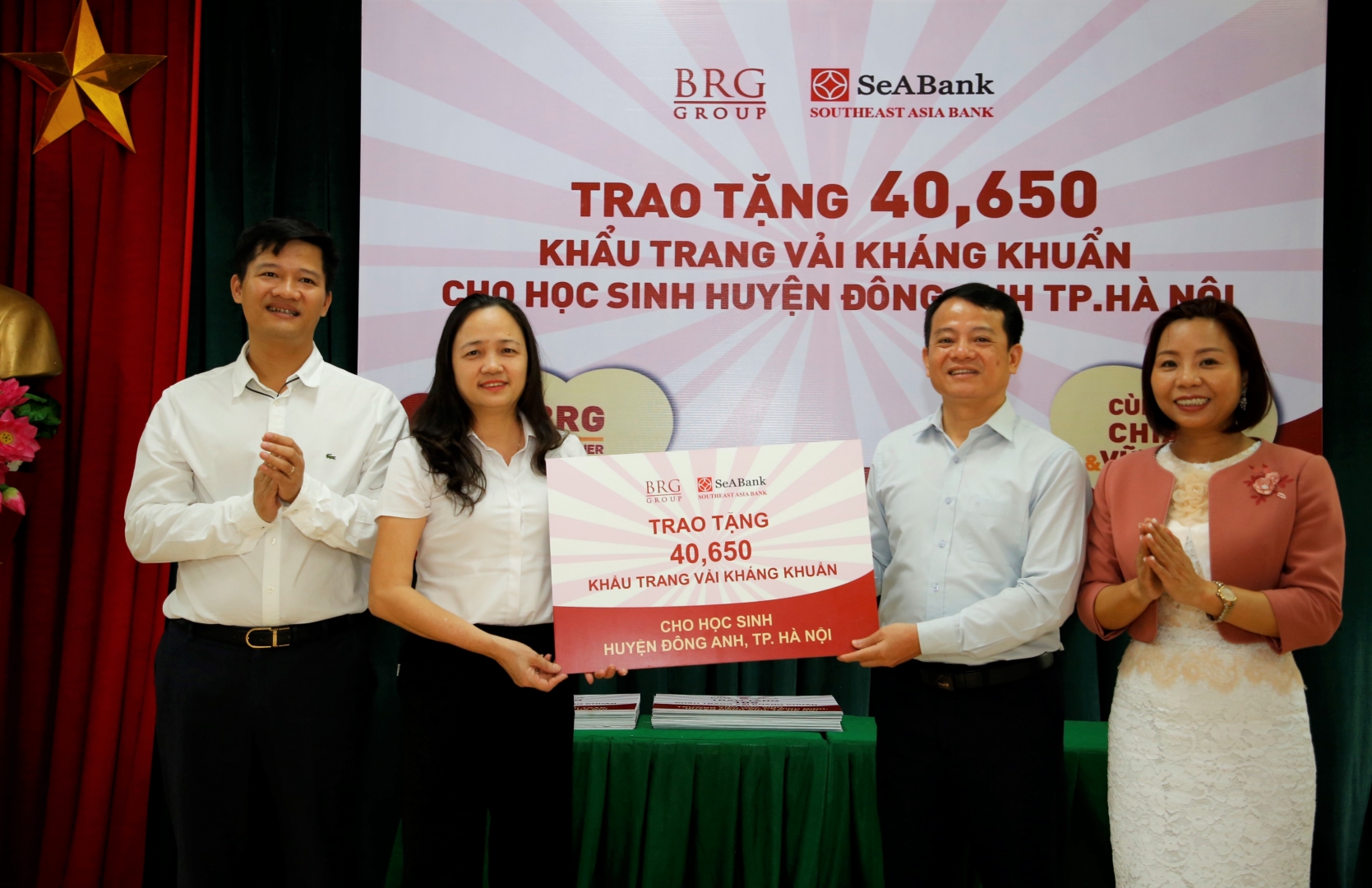 A representative of BRG Group presented over 40,000 antibacterial cloth face masks to schools in Dong Anh district, Hanoi