Celebrating Vietnam Entrepreneurs Day on November 13, the Vietnam Chamber of Commerce and Industry (VCCI) held a ceremony to present the Thanh Giong (Saint Giong) Cup 2019 to the most prominent Vietnamese entrepreneurs of the year.
First held in 2005, the Thanh Giong Cup is hosted by the VCCI every three years to honour 100 outstanding entrepreneurs nationwide.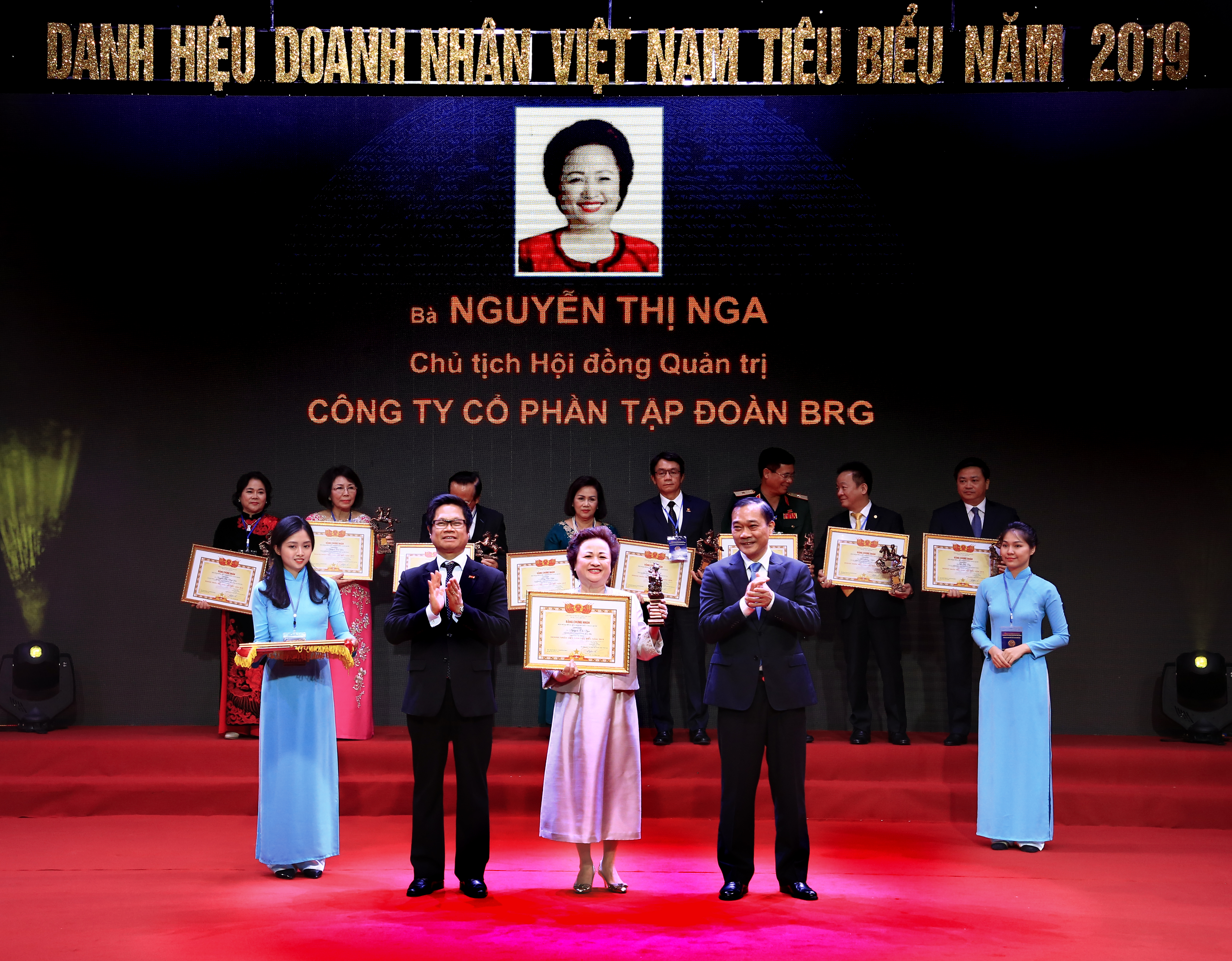 Vu Hong Thanh, Chairman of the National Assembly's Economic Committee and Dr. Vu Tien Loc, Chairman of VCCI presenting the Thanh Giong Cup 2019 to Madame Nguyen Thi Nga
Madame Nguyen Thi Nga was honoured in the Top 20 Outstanding Vietnamese Entrepreneurs of the Year for 2019, for her great contributions as well as her profound and positive influence on the development of Vietnam's economy and business community.
Under the leadership of Madame Nga, a leader considered to have great vision and strategic thinking for many years, BRG Group has achieved steady growth with a dedicated and creative workforce of nearly 22,000 employees nationwide.
In each field of BRG Group's activities, Madame Nga has shown the spirit of "thinking big and making it happen".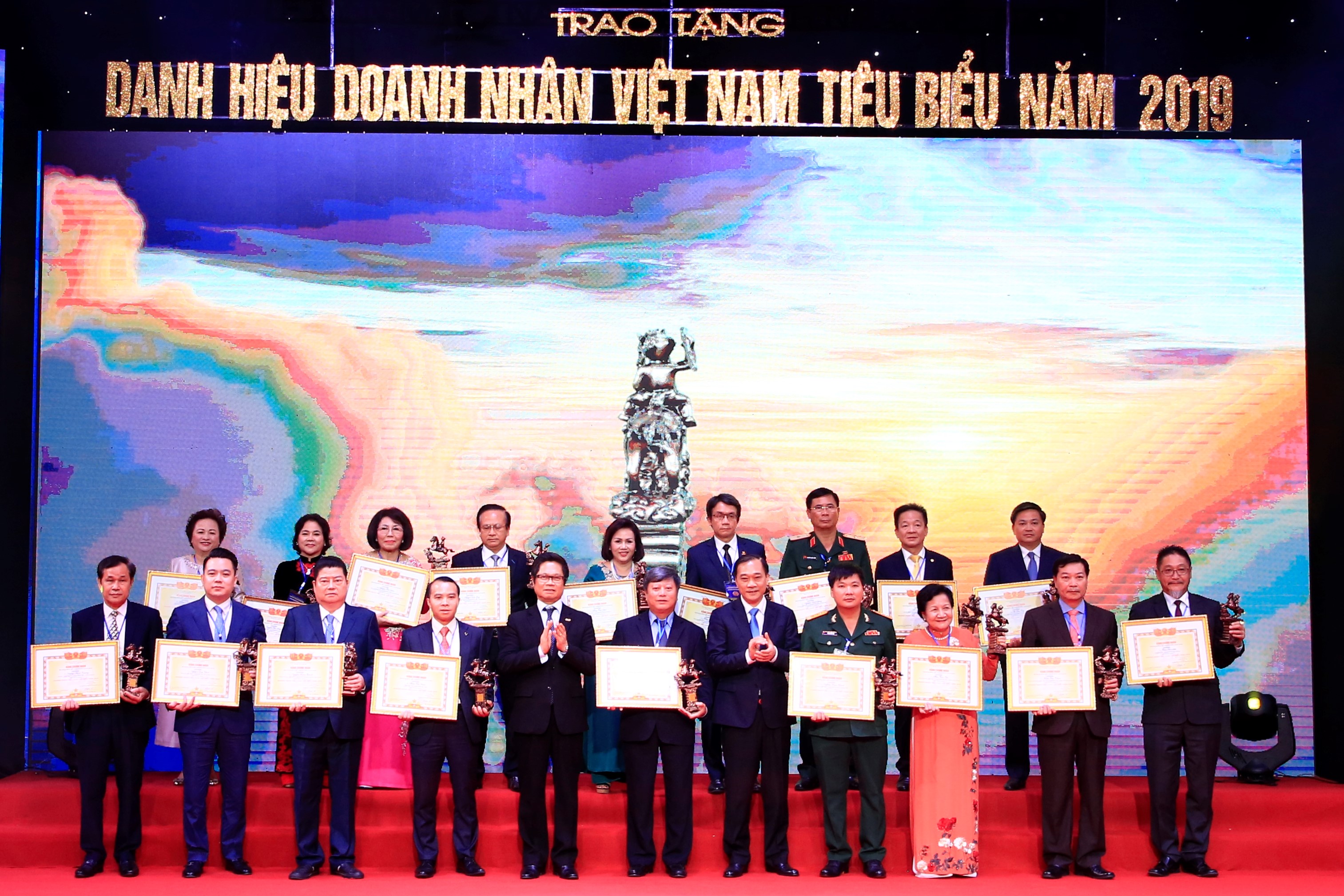 Top 20 Outstanding Vietnamese Entrepreneurs of the Year 2019.
The Outstanding Vietnamese Entrepreneur title is delivered based on the performance of the businesses which are led or owned by the entrepreneurs, as well as the individual achievements of the leaders over three consecutive years.
The award is based on criteria such as budget contribution, growth, job creation for employees, and strong performance of social responsibility.