On August 24, within the framework of an online meeting of ASEAN Economic Ministers with the ASEAN Business Advisory Council (ASEAN BAC), Madame Nguyen Thi Nga – member of ASEAN BAC and chair of the ASEAN Business Awards (ABA) 2020 – reported on the importance of the awards event to the regional business community.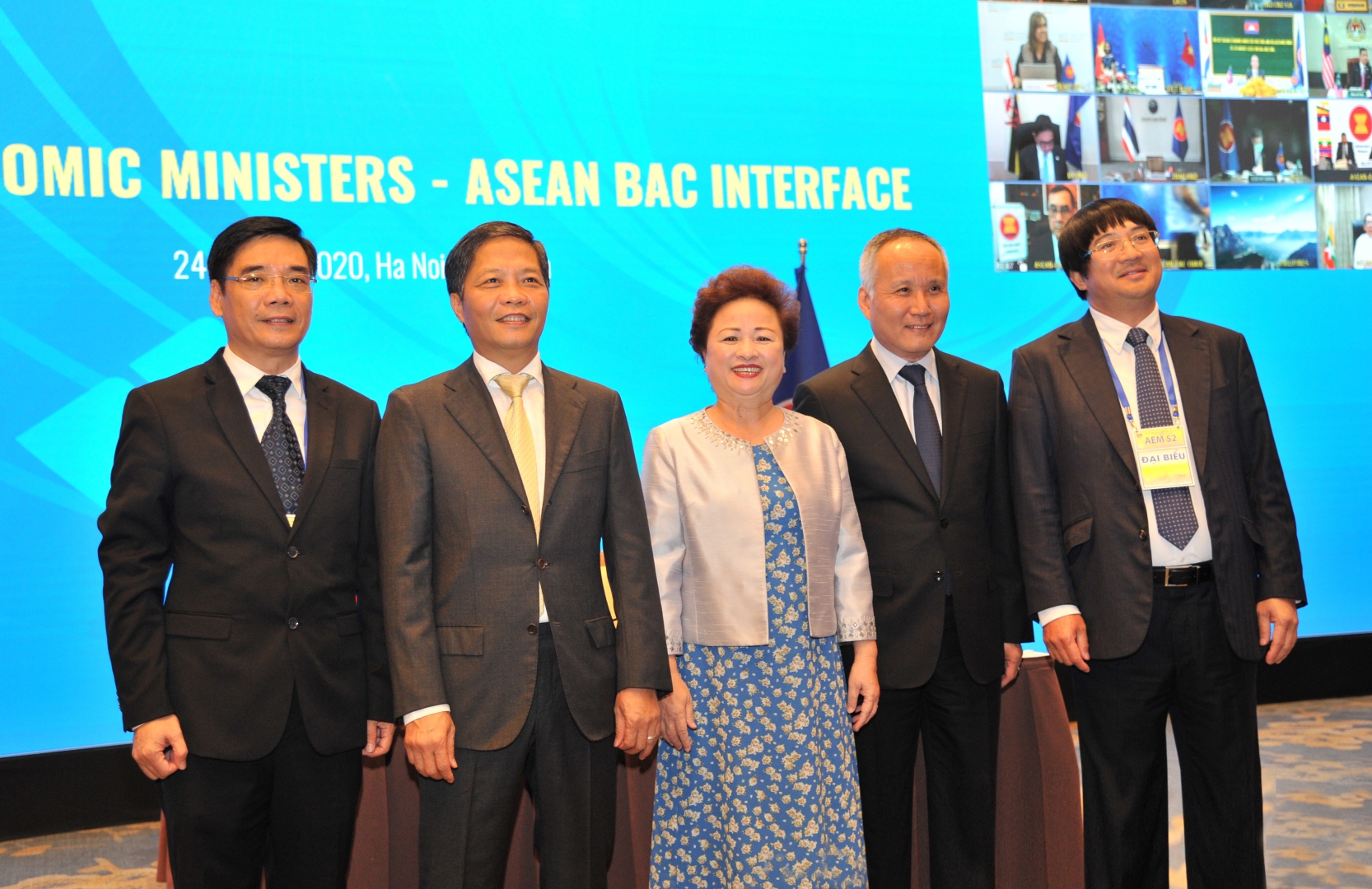 Madame Nguyen Thi Nga at the online consultation meeting of ASEAN Economic Ministers with ASEAN BAC
According to Madame Nguyen Thi Nga, the ABA 2020 awards have a very special meaning to the ASEAN economic community as it is an opportunity for businesses in the region to be honored not only for their efforts to ensure the sustainable development of enterprises in the period of economic crisis, but also contributing to society to reduce the negative impacts of Covid-19.
"2020 is a special year for global and ASEAN businesses at a time when the Covid-19 pandemic has brought tremendous negative impacts. However, this is also the time when the best enterprises show their bravery and spirit to overcome difficulties as they not only ensure sustainable development of their enterprises, but also contribute to the prevention of the pandemic. Therefore, ABA 2020 has a special stature, in a special context that honors exceptionally excellent businesses across the region." Madame Nguyen Thi Nga shared.
Also during the meeting, the ASEAN BAC also presented recommendations to strengthen the coordination between the government and the ASEAN business community in responding to the impacts of Covid-19 and to develop economic recovery plans for after the pandemic.
ASEAN Economic Ministers highly appreciated the initiative of the ASEAN BAC and said that close coordination between the government and the business community is essential not only in dealing with the Covid-19 pandemic but also in promoting economic integration within the bloc, as well as between ASEAN and partner countries – especially in the face of the challenges of the new era.