During the Covid-19 pandemic, BRG Retail – the operator of HaproMart, HaproFood, Intimex, SeikaMart, and FujiMart, have actively launched sales policies to provide sufficient essential products to consumer and support local government to help control the situation.
Since Vietnam found its first positive case of Covid-19, BRG Retail directed all of its supermarket chains – HaproMart, Hapro Food, Intimex, Seika Mart, and Fuji Mart – to ensure sufficient supply of essential products to market at stable prices.
Especially, BRG Retail placed focus on pandemic-prevention products such as anti-virus cloth masks, hand sanitizer, and 13 other products in the price stabilization program of Hanoi.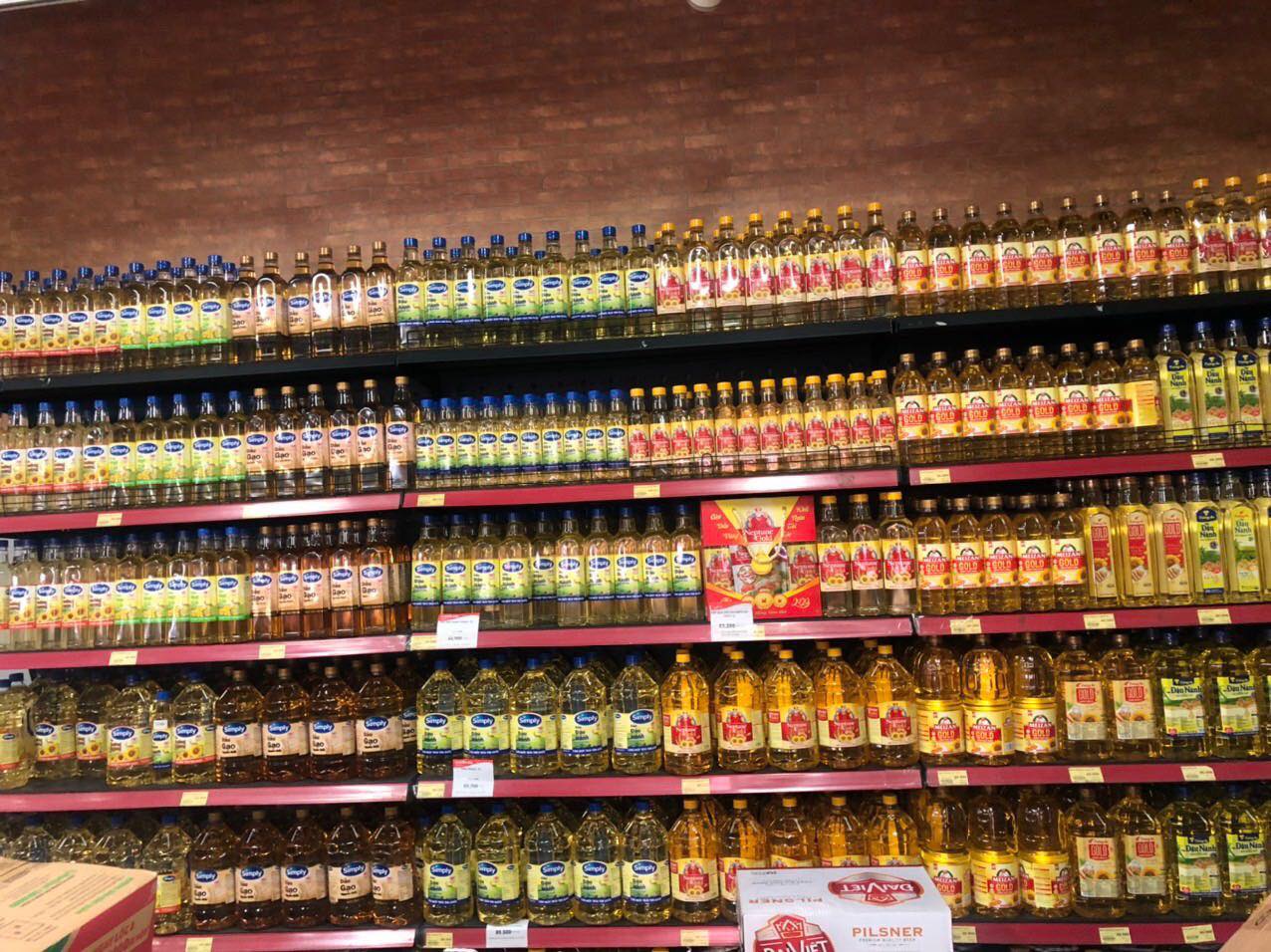 Cooking oil - one of the 13 products in the price stabilization program, is always of sufficient supply in the supermarket chains of BRG Group.
Following guidance from the Ministry of Industry and Trade on promoting the production and distribution of anti-virus masks, retail chains of BRG Group actively worked with 10 suppliers of cloth and medical masks to place orders in large quantities, increasing previous supply 10-fold.
The action of BRG Group ensured sufficient supply and served the needs of the people, with anti-virus masks in great demand by customers and sought out most often at supermarkets in the BRG retail system.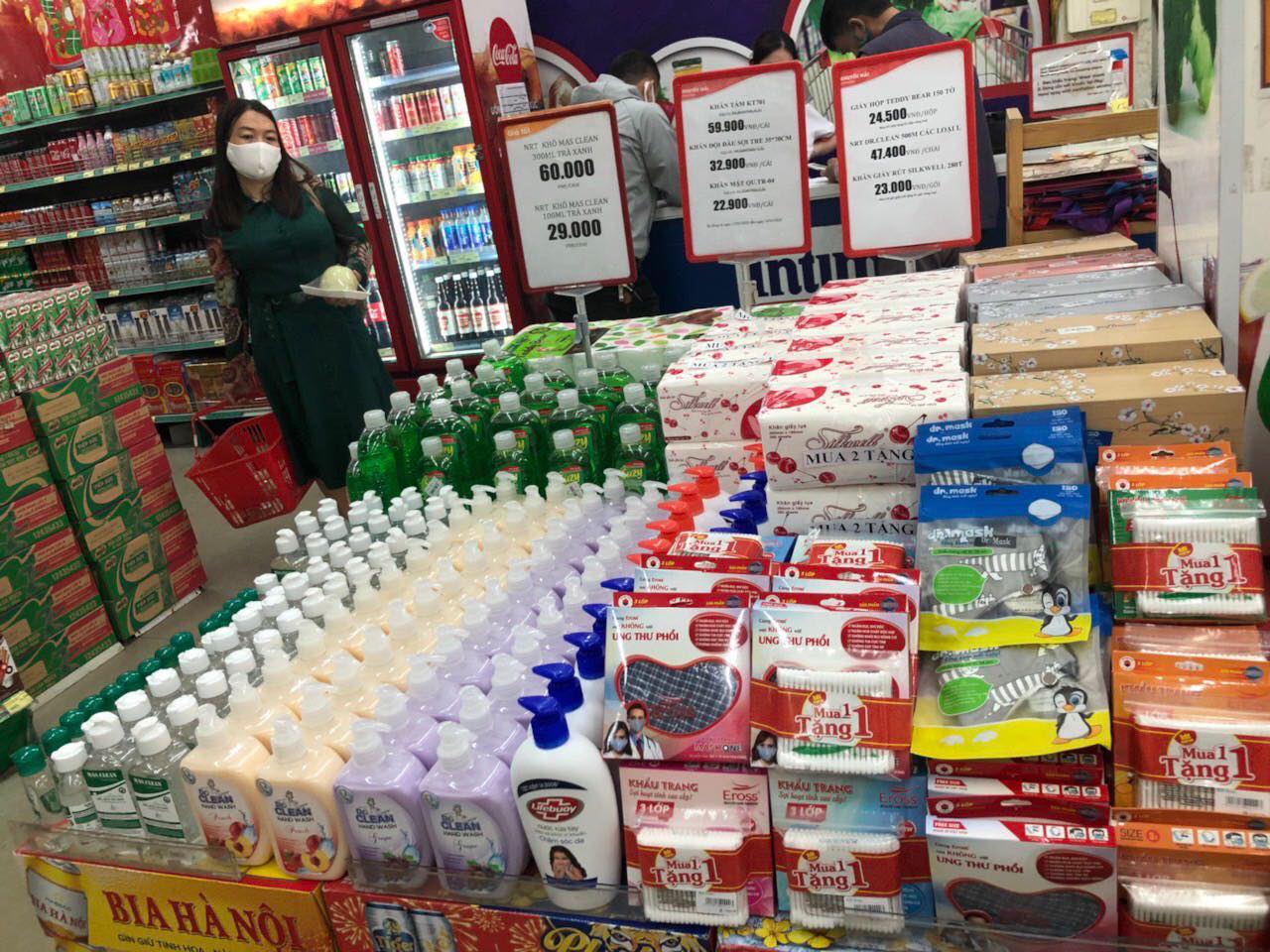 Cloth masks, hand sanitizer, and antiseptic water are in demand at supermarkets.
During the Covid-19 pandemic, the common psychology of consumers is to avoid going to crowded places. Understanding the situation, besides ensuring direct shopping at supermarket chains, BRG supermarkets also accepted orders by phone and email, and offered free delivery to customers within 5km of each order over VND500,000. As a result, supermarket chains began to carry out free deliveries of thousands of orders every day.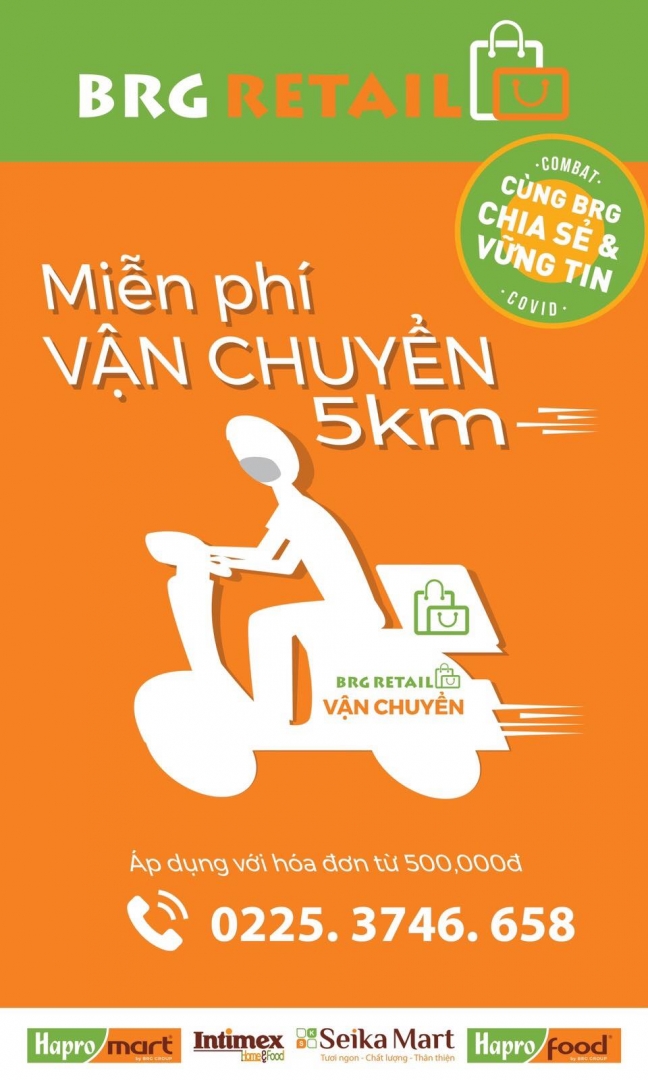 BRG retail chains increase free delivery to customers.
Offering many solutions, BRG retail chains received the trust of local government in many districts in Hanoi, Hai Duong, and Hai Phong to supply essential products. This was also a practical action to show the responsibility of a large retail group for the good of the community.
Committing to the slogan "BRG retail chains need to be healthy to serve customers and the community well", BRG retail chains continue to implement various measures to prevent the spread of virus, such as suggesting customers wear masks and wash hands before buying products; ensuring cashiers and other staff always wear gloves; arranging additional human resources for sales when demand for shopping increases; and being ready to extend opening time at stores and supermarkets to serve customers.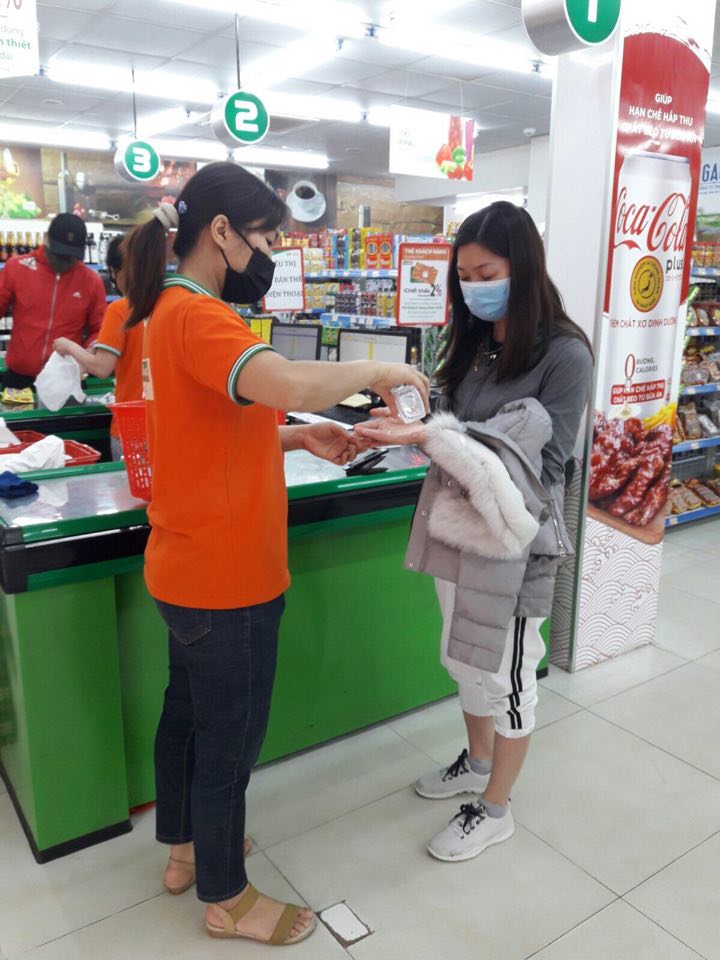 The prevention of Covid-19 was fully implemented at Hapromart supermarket.
With dedication and thoughtfulness, all supermarkets and stores of BRG Group hope to continue to be trusted and supported by consumers and become trusting shopping destinations for all.