June 5, 2021 – In response to the Prime Minister's decision on establishment of a national Covid-19 vaccine fund to mobilize social resources for the purchase and import of vaccines as well as for the research, development, and production of domestic vaccines, BRG Group has cooperated with SeABank to donate VND20 billion ($870,000) to the fund.
Within the framework of the launch ceremony of the national vaccine fund held at Hanoi Opera House, BRG Group and SeABank each directly handed over VND10 billion ($435,000) to the fund. With this contribution, BRG Group and SeABank wish to accompany the government and authorities to soon vaccinate all people so that the country can overcome the pandemic as quickly as possible.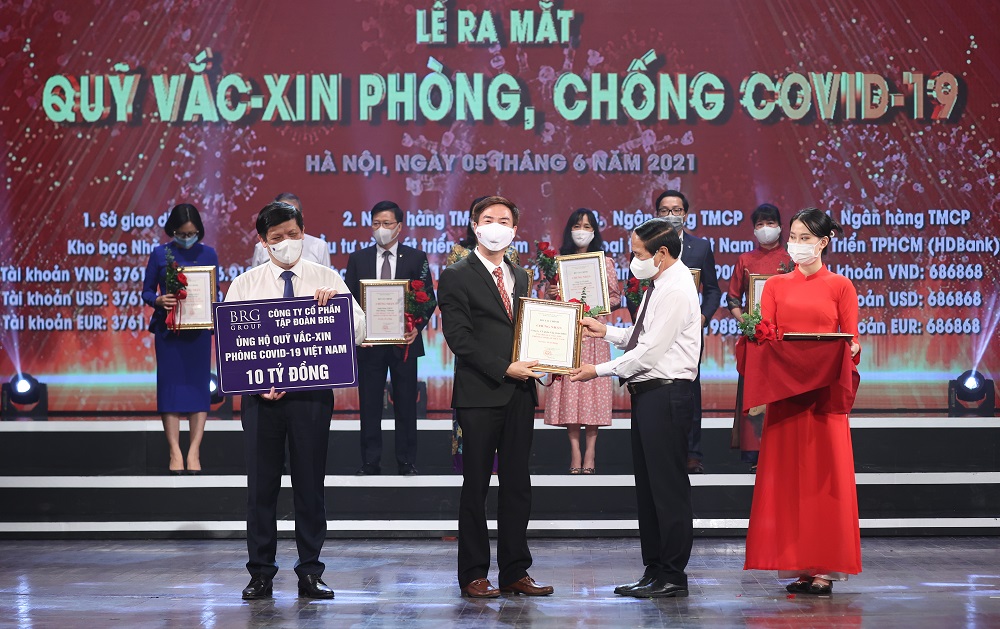 A representative of BRG Group handed over VND10 billion at the event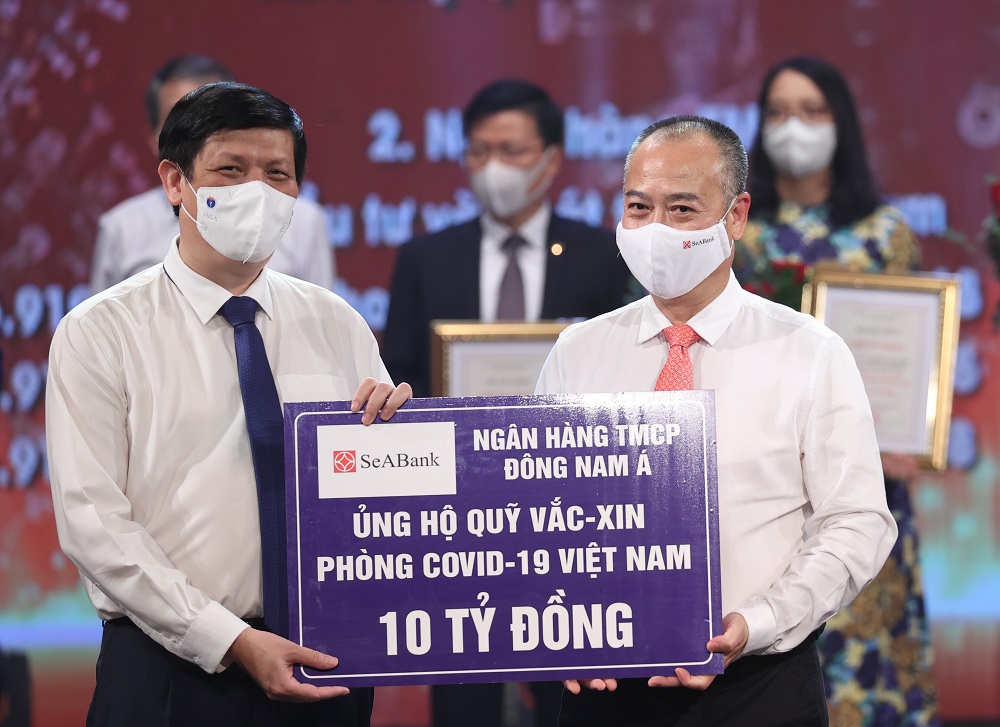 A representative of SeABank handed over VND10 billion at the event
During the latest wave of Covid-19 in Vietnam, BRG Group and SeABank have donated VND3 billion ($130,000) including cash, necessities, and 20,000 antibacterial masks to support authorities as well as labourers directly affected by the pandemic. This was especially welcome for workers in Bac Ninh and Bac Giang provinces, who may have no job or a stable income, and have to endure social isolation.
The donation was seen as practical and prompt action to motivate labourers nationwide to overcome difficulties, quickly control the pandemic, and at the same time demonstrate the responsibility of BRG Group and SeABank for the community in the national fight against Covid-19.
Social responsibility activities have always been one of the top priorities of BRG Group as well as its member companies in the BRG Group ecosystem for many years. These activities demonstrate the spirit of model corporate citizens as they accompany authorities and people from central to local levels.
Since early 2020, BRG Group and its member companies have actively participated in many pandemic-related social responsibility activities in various forms with a total value of nearly VND52 billion ($2.26 million). These have included supporting activities of the government, Hanoi, and other provinces nationwide to prevent and control the pandemic; offering support for poor and disadvantaged people in the Central region and elsewhere affected by natural disasters; and providing support for social security funds and charity funds, among other actions.
***