The 2023 BCI Asia Awards ceremony, which was recently held in Ho Chi Minh City, honored BRG Group for the fifth time as "Top 10 Top Developers". Receiving this distinguished award is recognition by the international community for the development vision of BRG Group, which foster sustainable values while helping raise living standards in Vietnam..
At the 2023 BCI Asia Awards event on May 26 at the Sheraton Saigon Hotel, BRG Group was excellently recognized as one of the "Top 10 Developers in Vietnam" in 2023 for two outstanding projects: the Hilton Waldorf Astoria Hanoi hotel and the Legend Valley Country Club (Ha Nam province). This is BRG Group's fifth decoration from this renowned award, and the fourth in-a-row.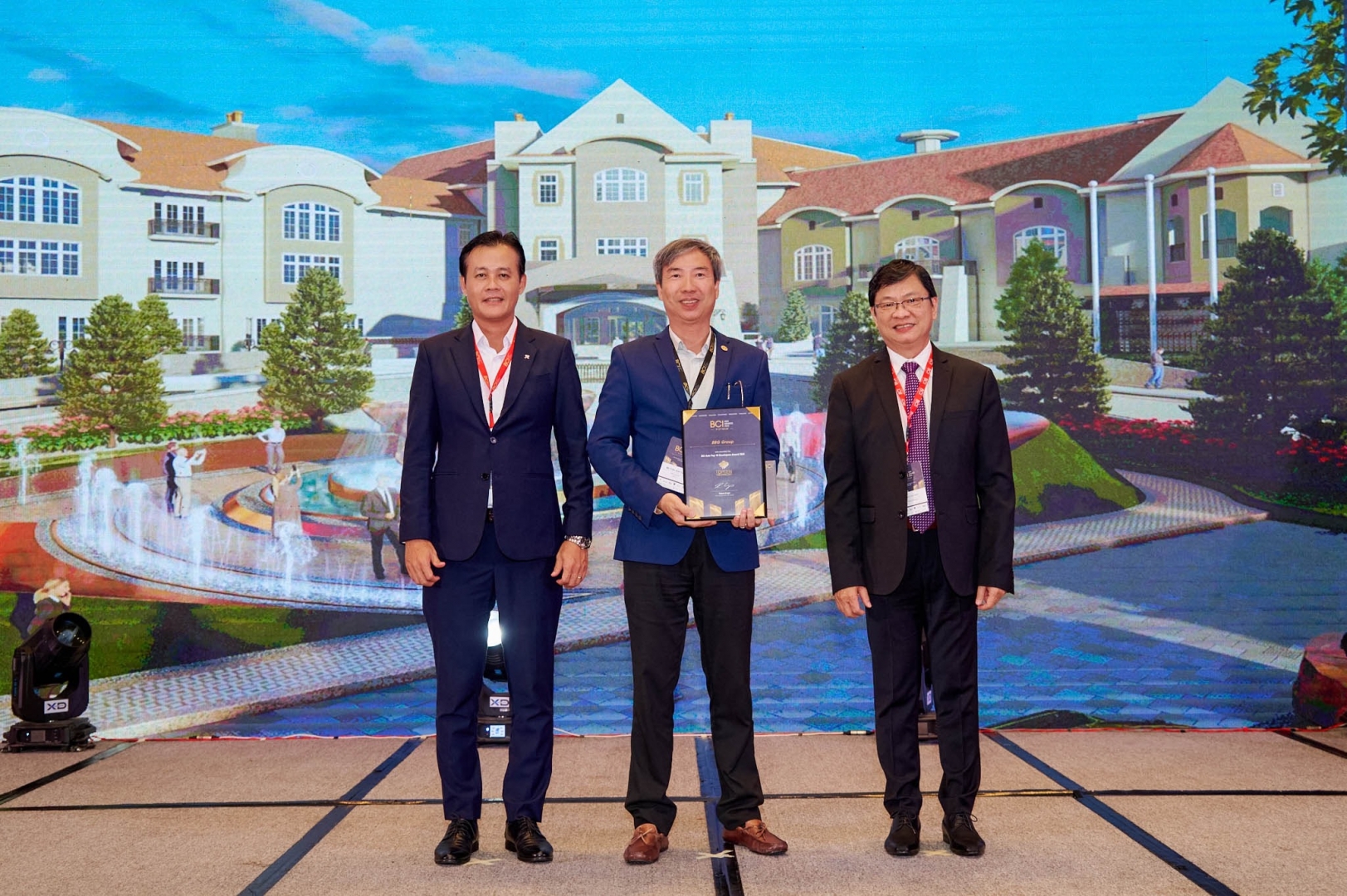 Representative of BRG Group at the 2023 BCI Asia Awards
Speaking at the ceremony, the BRG Group representative shared: "Under its guiding concept of constantly delivering the finest values to the community, BRG Group has been working on and investing in durable projects. The BCI award for this year serves as both confirmation of our inner power and motivation for us to keep developing fresh, significant values in the future."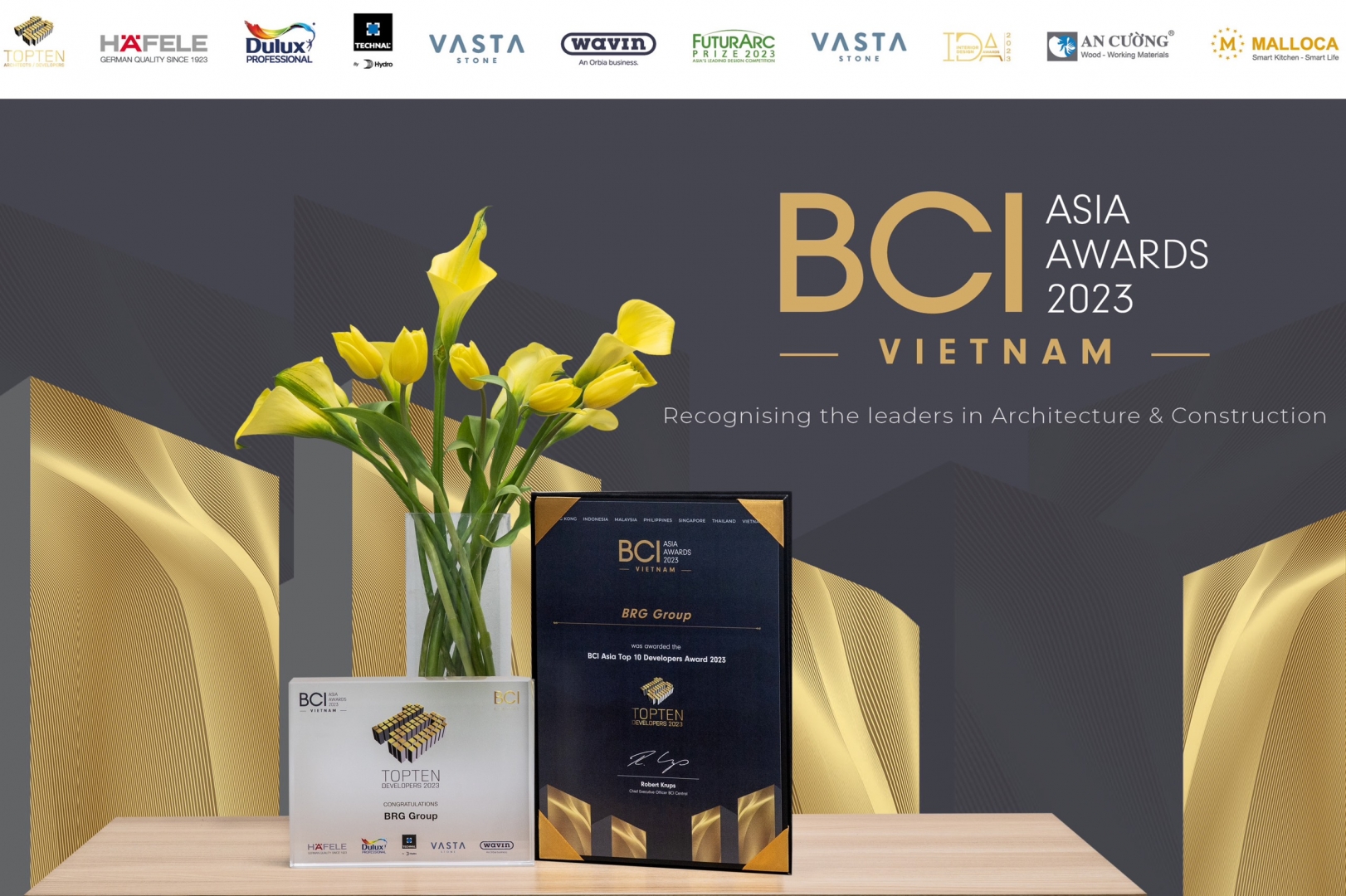 BRG Group was honored for the fifth time as one of the "Top 10 Top Developers"
at the 2023 BCI Asia Awards
The luxurious Waldorf Astoria Hanoi hotel, which has undergone a thorough renovation from the Hilton Hanoi Opera hotel, will grant visitors the chance to fully immerse themselves in and learn about the timeless beauty and the thousand-year-old history of Hanoi.
Bringing the Waldorf Astoria Hotels & Resorts brand to Vietnam for the first time would boost the capital's luxury hotel service sector and offer timeless experiences that wealthy guests always love at every Waldorf Astoria hotel worldwide.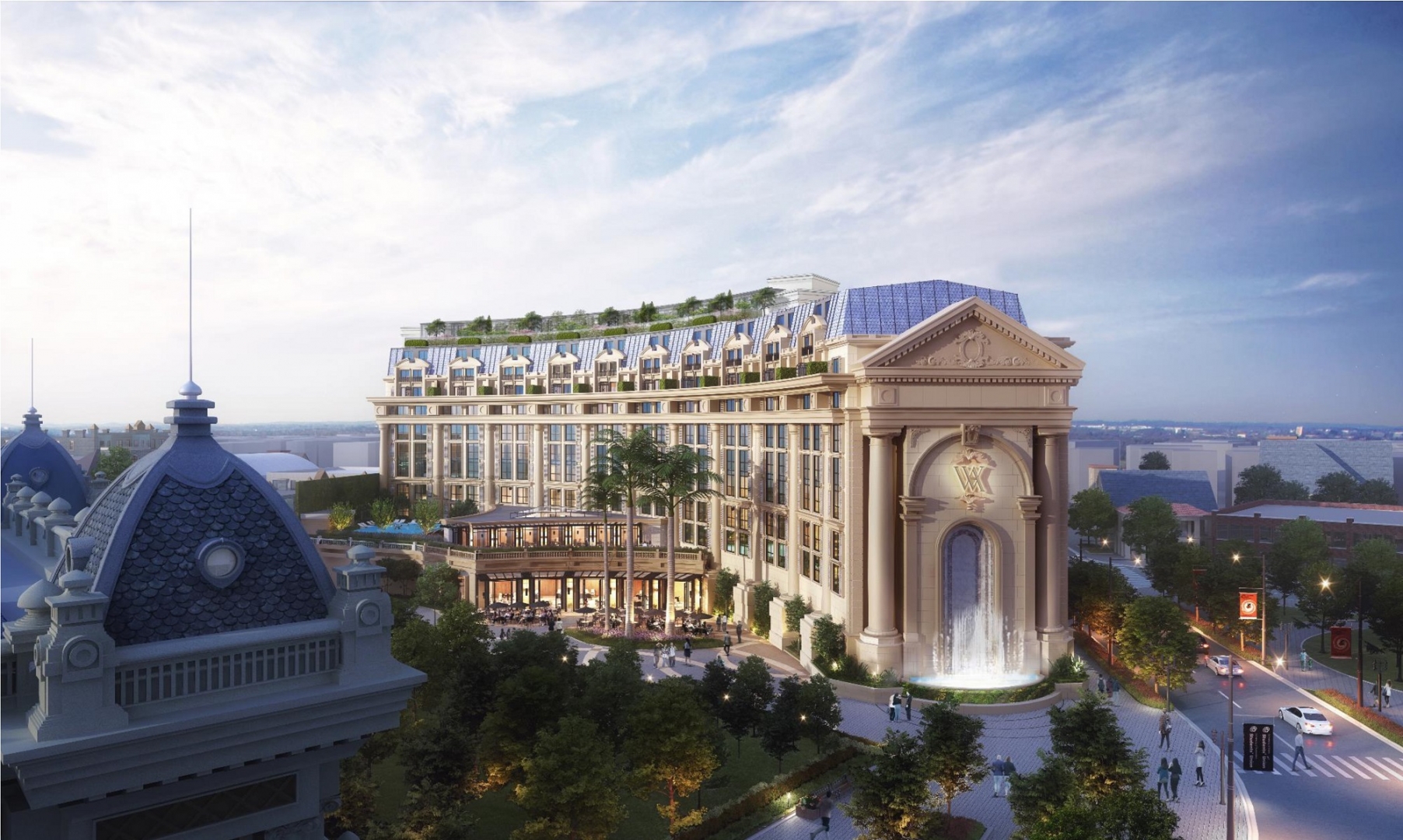 Perspective design of the luxury hotel Waldorf Astoria Hanoi
The Legend Valley Country Club, which includes an amusement park, a luxury hotel, conference rooms, world-class golf courses, and numerous other alluring facilities, is the second project of BRG Group to receive the BCI award. This first sports and tourism complex in Ha Nam has opened its doors to locals and travelers from around the world who enjoy sports and tourism, especially those who are visiting Vietnam in general and Ha Nam province in particular. It has also generated numbers of job opportunities for locals and increased local budget revenue, aimed to become a new driving force for the economic development of this province.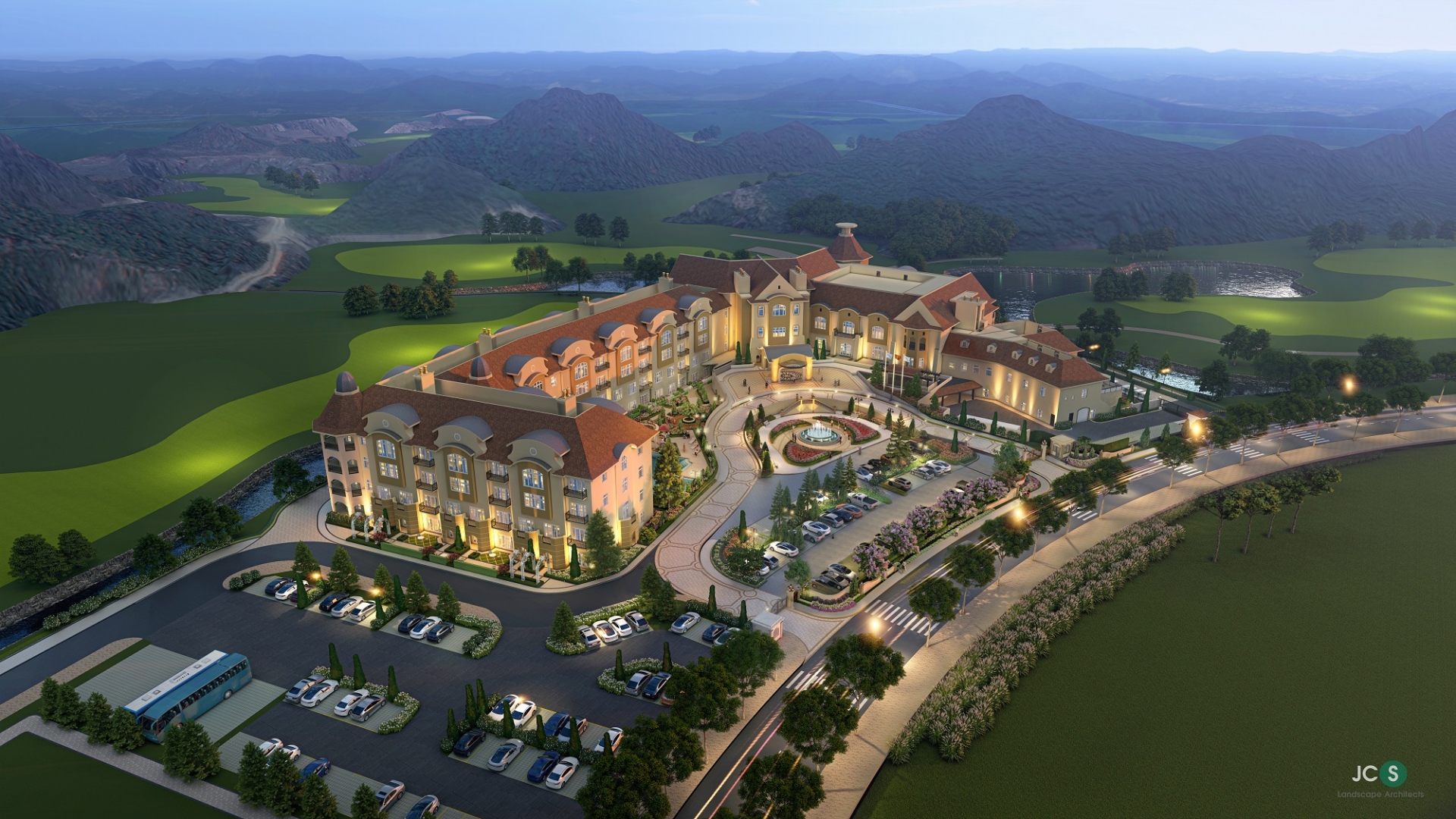 Perspective design of the hotel at the Legend Valley Country Club (Ha Nam province)
With over 30 years of establishment and development, BRG Group is constantly innovating to lead the trend and affirm its position as a leading multi-sector economic group in various fields such as hotels, entertainment, retail, manufacturing and trade in services, real estate, finance, golf, etc.