After more than 20 years of accompanying Vietnamese golf, BRG Group is now operating a system of world-class golf courses with unique designs that attract hundreds of people each year.
In order to maintain the highest standard and quality for all golf courses, BRG has partnered with world-renowned golf course designers including Jack Nicklaus. Therefore, BRG's golf courses all have distinctive styles and take full advantage of the natural beauty of each region.
Even more so, the golf courses are operated by professional foreign PGAs with years of experience to guarantee the highest level of quality for golf enthusiasts.
All of this has helped BRG's golf courses to be continuously honoured by the leading golf magazines in the world, most recently by Golf Digest Magazine's Top 100 World's Best Golf Courses for BRG Danang Golf Resort, where the BRG Open Golf Championship Danang 2022 will take place.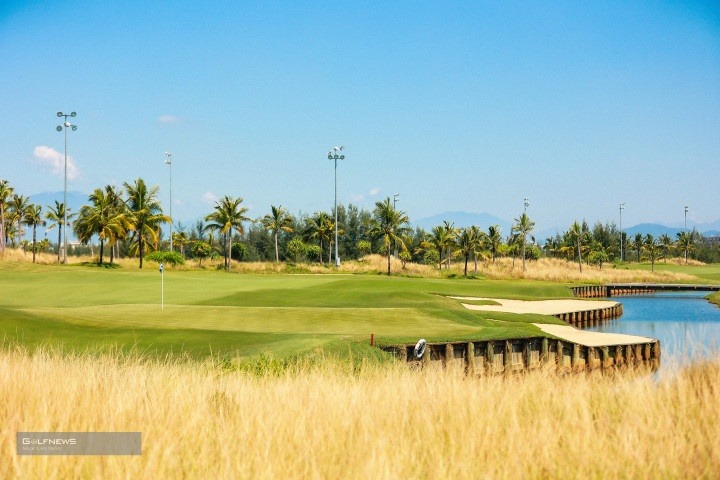 Hole 18 at the Nicklaus course of BRG Danang Golf Resort, the venue where the BRG Open Golf Championship Danang 2022 will take place
Owning high-class golf courses and a synchronous 5-star hotel system, BRG Group has organised many golf tournaments as well as major golf events in the region that have attracted numerous international guests, boosting the development of Vietnam golf tourism.
Continuing to be the pioneer in golf development, BRG Group has cooperated with Danang City People's Committee and VGS Group to bring a tournament in the Asian Development Tour (ADT) system to Vietnam as the title sponsor.
Mark Reeves, director of BRG Group's Golf Business said, "For us, this is a very special event. Chairwoman Nguyen Thi Nga is very proud of this event and honoured to have BRG Group as the title sponsor of the tournament. I think this is an unforgettable milestone for Vietnamese sports. We are very proud to be the title sponsor, sponsoring the venue for the tournament, and also very pleased to contribute to the development of Danang and Vietnam."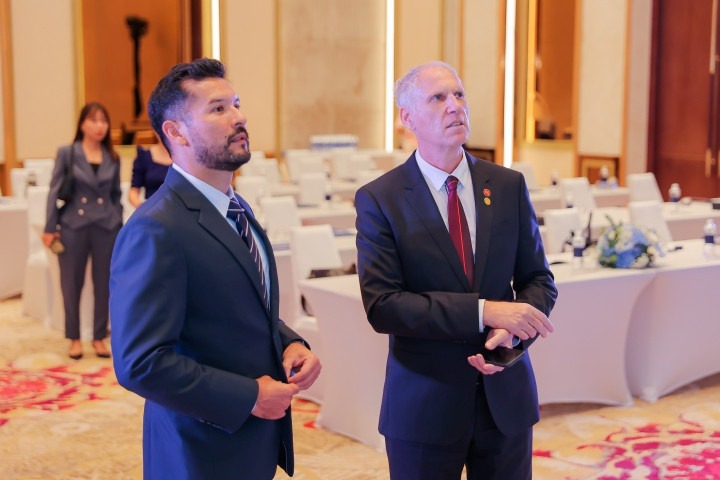 Mark Reeves, director of the Golf Business at BRG Group (right) and ADT representative Ken Kudo
It has been seven years since the Ho Tram Opens that a new regional tournament has returned to Vietnam. The 2015 tournament brought the image of Vietnamese golf to the world, and since then, golf tourism in Vietnam has grown a lot, along with the domestic golf movement.
The fact that BRG Group decides to sponsor a large-scale tournament by ADT will be a stepping stone to creating momentum for Vietnamese golf to further develop in the near future, which also represents BRG's unremitting efforts in bringing Vietnamese golf to the world.
ADT is just the first milestone for many more professional tournament systems to come to Vietnam.