On January 22 in Hanoi, BRG Group and its BRGLand brand were honored to be named as a "Featured Brand in Vietnam's Construction Industry 2021" by Construction Newspaper, thanks to its constant efforts and creativity in the real estate sector, worthy of its position as one of the leading real estate developers in Vietnam.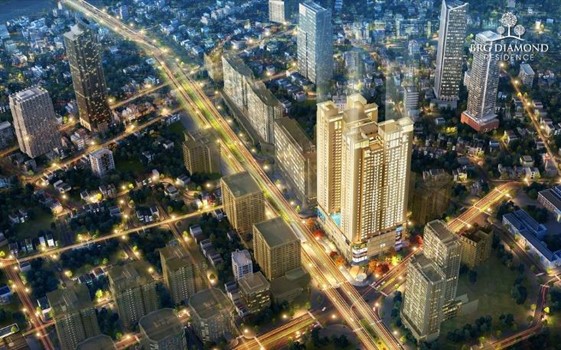 Diamond Residence Hanoi – 25 Le Van Luong Street, Hanoi
With the mission to raise living standards, BRGLand has been a pioneer in creating unique works, converging high-class criteria according to international standards and always aiming for the sustainable development of the community. The core values that BRGLand pursues are based on prime location, a reputable investor with strong potential, outstanding construction quality, professional operating services, and diverse and modern utilities.
BRGLand realizes the enthusiasm of the leaders of BRG Group and the desire to contribute to Hanoi as well as nationwide with key ventures, catching up with global trends and, at the same time, helping raise Vietnam's position in the region and beyond.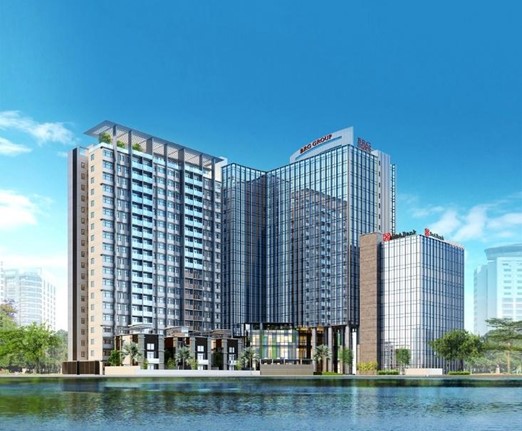 Diamond Park Plaza – 16 Lang Ha Street, Hanoi
The award demonstrates an objective assessment and recognition from partners and customers for their unceasing efforts, as well as dedication to the values ​​of sustainable development within the community by BRG Group. This is also a motivation for the group to continue to conquer new challenges and reach new heights.
The "Featured Brand in Vietnam's Construction Industry" program is held every two years by Construction Newspaper. This year, the program consisted of nearly 100 brands operating in building materials, real estate, planning, architecture, and technical infrastructure. Based on the public voting scores on the portal www.thuonghieuxaydung.com.vn, the Organizing Committee recorded more than 5 million votes and selected 29 brands with the highest number of votes and ratings.