In response to the call to join the fight against the ongoing pandemic by the Central Committee of the Vietnam Fatherland Front, BRG Group donated VND1 billion ($43,500) and 20,000 antibacterial masks for Ha Nam and Bac Giang provinces.
The donation in May was part of a series of practical activities to work together with the authorities of both provinces as they tackle COVID-19. At the same time, the move demonstrated the social responsibility of BRG Group with the desire to support localities to quickly overcome the pandemic.
On May 27, launch ceremonies for the beginning of a nationwide donation campaign to support the prevention and control of the pandemic were held in many cities and provinces. President Nguyen Xuan Phuc called on all classes of people, businesses, organizations, and overseas Vietnamese to contribute to the national fight against COVID-19 in order for Vietnam to soon overcome the pandemic.
In response to the call, at the launch ceremony in Ha Nam, BRG Group donated VND500 million ($21,700) and 10,000 antibacterial masks to the provincial People's Committee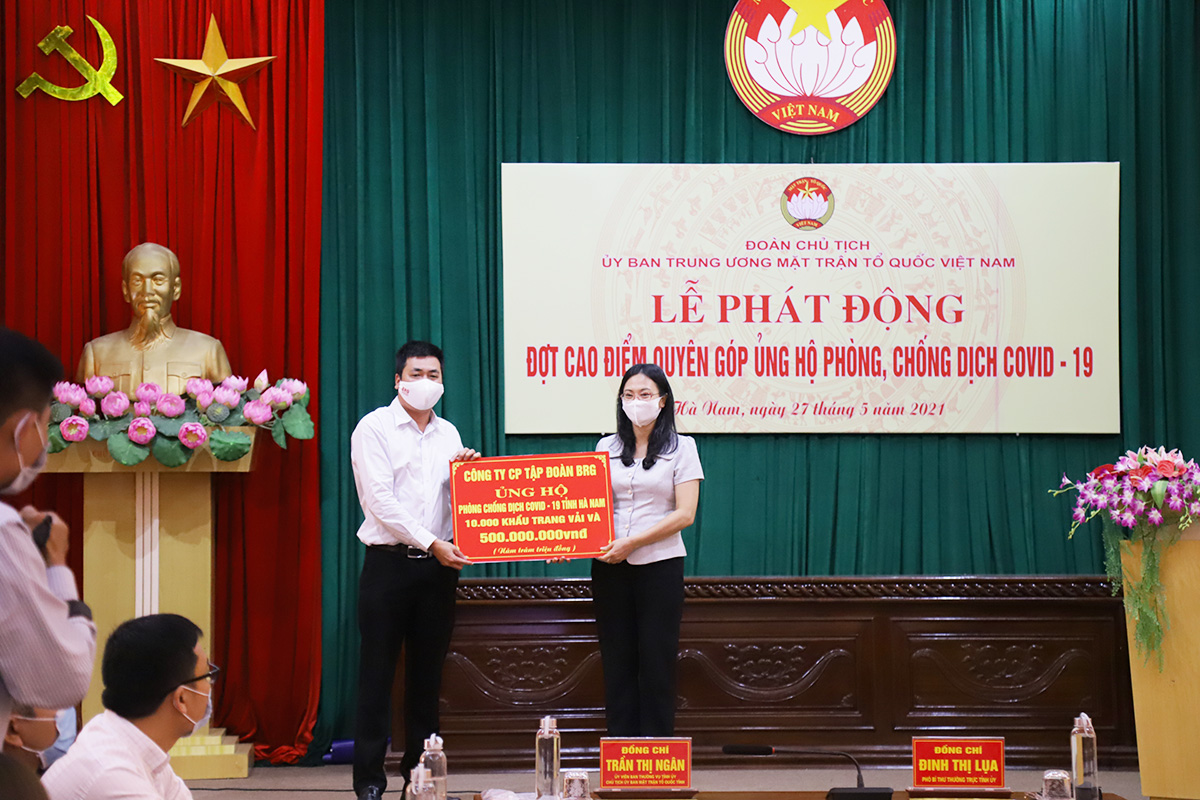 BRG Group handed over VND500 million and 10,000 antibacterial masks to Ha Nam People's Committee.
Also that month, BRG Group donated the same amount to Bac Giang People's Committee. The province became a coronavirus hotspot particularly in industrial and residential zones, directly affecting production and business activities.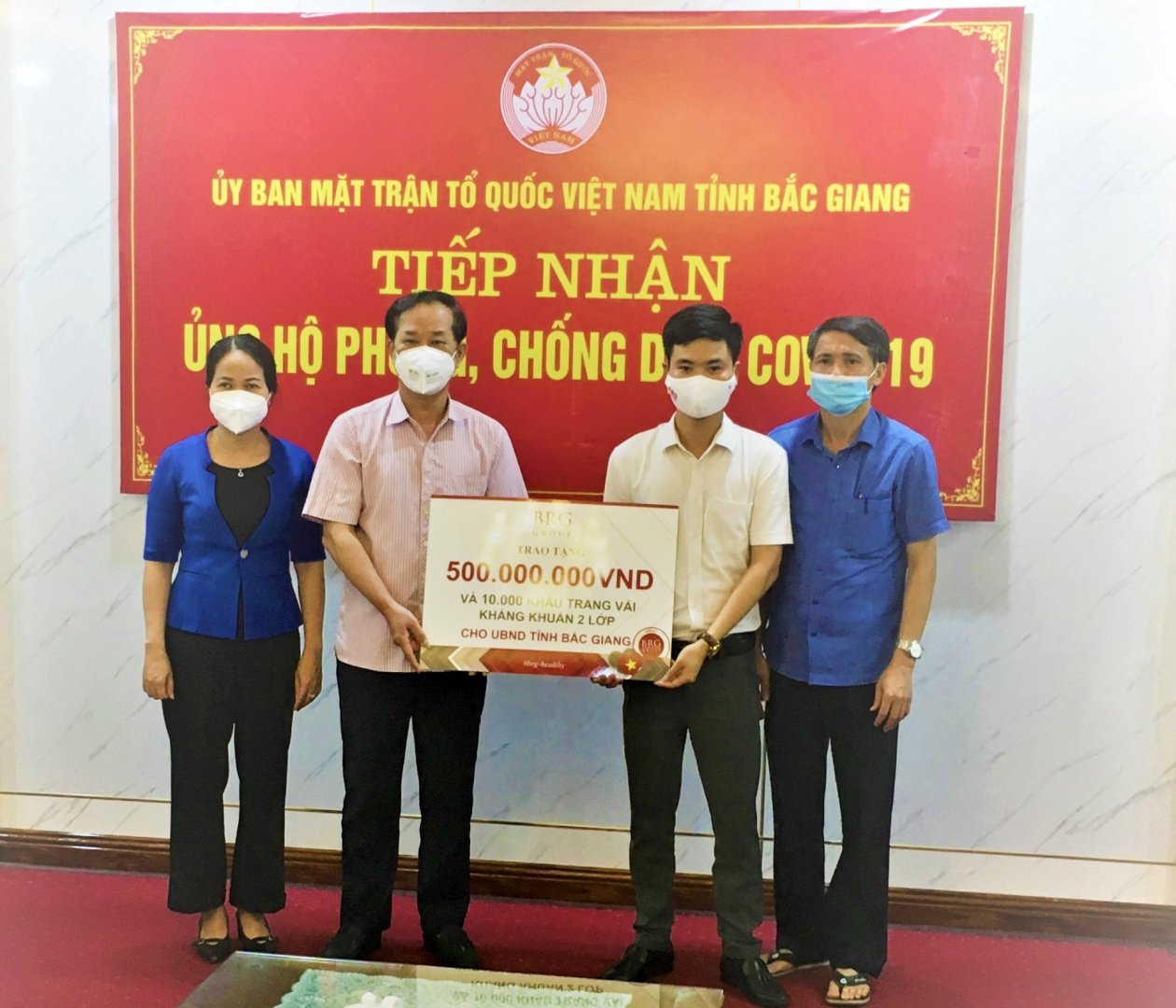 BRG Group handed over VND500 million and 10,000 antibacterial masks to Bac Giang People's Committee.
The series of supporting activities of BRG Group demonstrates the team spirit of working with authorities and people in various provinces, while realizing the goals under the direction of the Government, effectively preventing the pandemic and developing both the economy and society.
Social responsibility activities have always been one of the top priorities of BRG Group as well as its member companies in the BRG Group ecosystem for many years. These activities demonstrate the spirit of model corporate citizens as they accompany authorities and people from central to local levels.
For example, last year BRG Group and its member companies donated around VND16 billion ($696,000) through many different charity programs and social responsibility activities such as fighting the pandemic, and offering support for poor and disadvantaged people in the Central region and elsewhere affected by natural disasters, among other actions.