Today May 12, 2020, BRG Group lifted the veil on the upgraded Danang Golf Resort to become the first Vietnamese golf facility to harmonize designs from the industry's top two designers; Jack Nicklaus Design and Greg Norman Golf Design. BRG Danang Golf Resort is now officially considered the country's foremost 'must-play' golf destination for all keen domestic and international golfers who want to taste a true connoisseur's experience.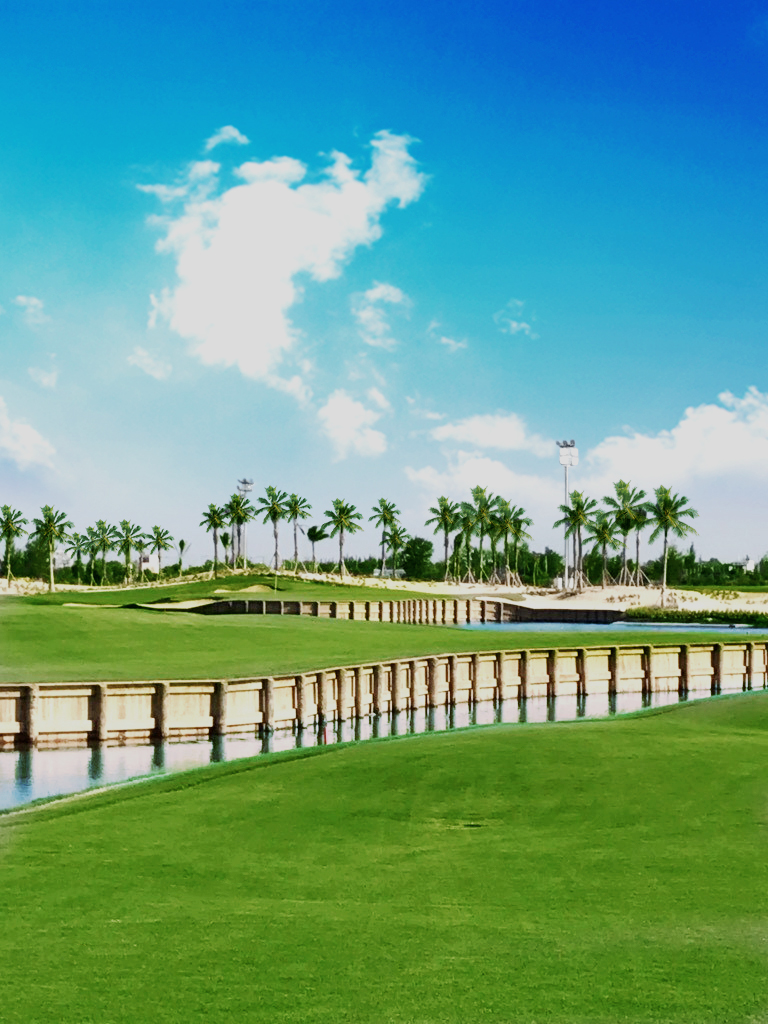 Nicklaus Course at BRG Danang Golf Resort is the first true bulkhead course in Asia
The opening of the new Nicklaus course is expected to significantly contribute toward the recovery of Vietnamese tourism, and in particular golf tourism, industry following the economic and financial challenges faced during the COVID-19 pandemic.
Commenting on how BRG Group and BRG Danang Golf Resort expects to support the summer tourism resurgence in Danang BRG Group Director, Mark Reeves, said, "At BRG we're predicting a swift return of tourism and in particular domestic golfing tourism in the coming months. BRG Danang now offers two world class courses designed by Jack Nicklaus Design and Greg Norman Golf Design; architects currently ranked as the world's top two golf course designers. Our new 18-hole championship Nicklaus course compliments our award-winning Norman course, ensuring BRG Danang Golf Resort will drive record-breaking domestic golf tourism to Danang in 2020. We are advising golfers to book early."
At BRG Danang Golf Resort, the new Nicklaus course is Asia's first true bulkhead course. Inspired by world-class Florida style courses, the authentic hardwood bulkhead materials were imported from the United States and form a key feature of the Nicklaus Course golfing strategy. Enhancing this, the coastal city of Danang boasts beautiful tropical beachfront palms and greenery blended with long white sand beaches that collectively provide some of the best golf views around.
Besides this, the mature Norman Course (as we know with former name Dunes Course) is the first design in Vietnam from global golf icon Greg Norman, show casing an authentic links-style layout reminiscent of the world's original golf courses. When playing the Norman created course golfers can be transported back to the game's origins when playing along the blustery shores that are indicative of the home of golf and the very first championship courses.
This truly unique combination of premium golf courses at BRG Danang Golf Resort is a rare product, making it a must-visit destination for both local and international golfers that wish to experience these two golf masterpieces. They sit side-by-side on a sand based landscape that has allowed these two most famous sport's architects to express their styles in emerald green.
Golfers can now enjoy two days playing two completely contrasting courses, or indulge themselves in a sunrise to late night golf feast by playing both courses in the same day when completing their Nicklaus course round under the latest in LED stadium floodlit night golf.
As a leading golf developer in Vietnam with the mission to turn the country's golfing industry into a key economic sector that attracts high-end tourism, BRG Group strives to constantly add new, innovative products to its luxury golf portfolio by partnering with the world's leading golf designers, such as Nicklaus and Norman. BRG Group's award winning golf course collection now includes BRG Legend Hill Golf Resort, Hanoi, designed with a unique twin-green design concept; the first of its kind in Asia - also the first Nicklaus Design course in Vietnam. And "The Kings Course" at BRG Kings Island Golf Resort, Hanoi, featuring the famous Jack Nicklaus II signature 19th hole which has both Kings and Queens tees played to and island Par 3, 'shoot-out' green.
Upon easing of epidemic controls in Vietnam, BRG Group has immediately taken a series of positive actions to strongly support the nation's tourism by opening BRG Danang Golf Resort as the first 36-hole golf course in the city to ensure Danang reaffirms its position as today's most attractive golf destination in the region with an aim to be a globally recognized golf hub and to contribute to the city's socio-economic wellbeing by creating 1,000's of quality jobs.