The BRG Group-owned Sheraton Grand Danang Resort has welcomed the American Chamber of Commerce, Senior U.S. Diplomats and U.S. Military dignitaries for a luncheon to mark 25 years of the Vietnam - U.S. diplomatic relations.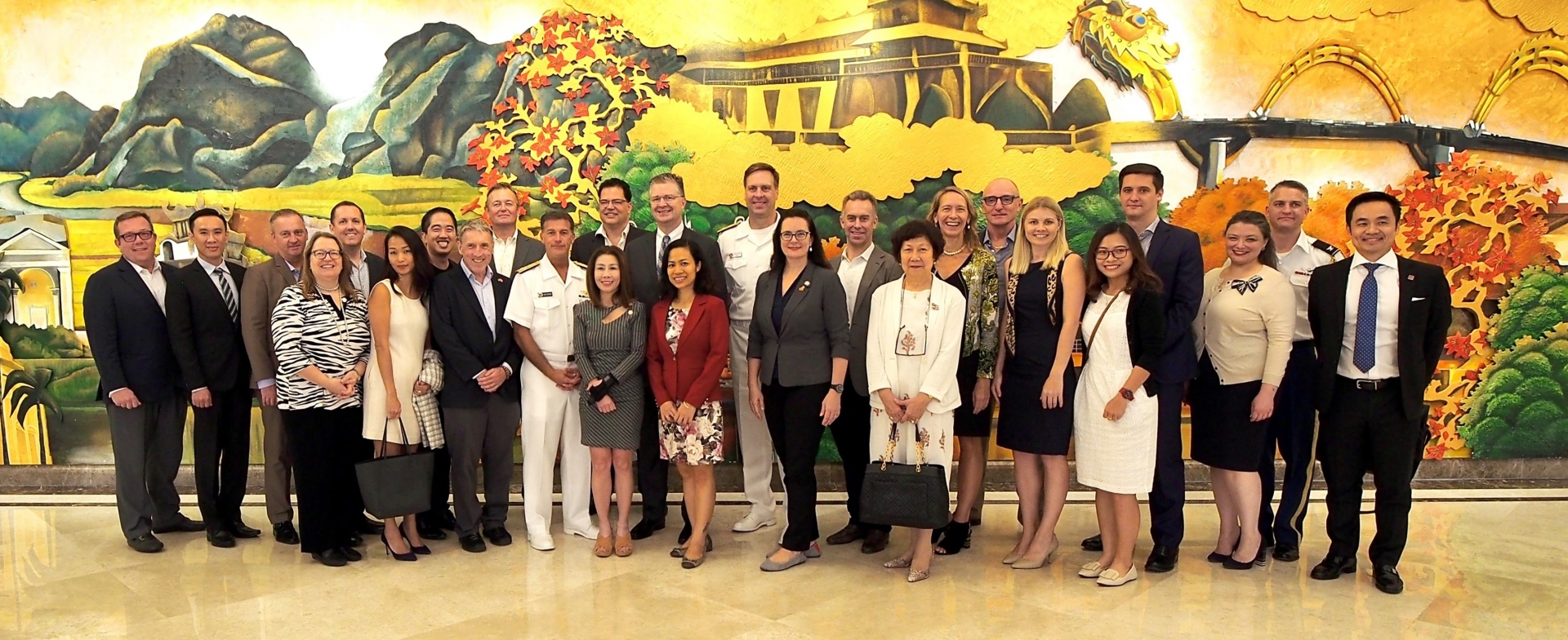 U.S. - Vietnam delegation at Sheraton Grand Danang Resort
In conjunction with the visit of U.S. Navy carrier Theodore Roosevelt to Da Nang port, Vietnam from March 5th to 9th, 2020, celebrations where held around the commemoration of 25 years of successful diplomatic relations between the two countries.
Admiral John C. Aquilino, Commander U.S. Pacific Fleet, U.S. Ambassador to Vietnam Daniel Kritenbrink, Rear Admiral Stu Baker Fleet Commander and members of Carrier Strike Group 9 all left complimentary messages in the hotel guest book attesting to "wonderful hospitality" that they had experienced at the luxury Sheraton Grand Danang Resort; located on one of the most beautiful white-sand beaches in the world.
The BRG Group owned property was the first Sheraton resort in Southeast Asia to receive the "Grand" designation. From opening, the Sheraton Grand was selected to host the APEC 2017 Gala Dinner attended by 21 country leaders and over 600 other political officials who dined and watch a spectacular cultural show in the 3,300m2 Grand Ballroom. Since then the prestigious property has hosted a long list of major business events for international companies including the Asia Pacific Golf Summit for the cream of the region's golf experts and golf course billionaire owners.
And in 2019, Sheraton Grand Danang Resort was honored as the MICE Resort of the Year in The Best of The Best Robb Report Vietnam listings.
For more details on Sheraton Grand Danang go to https://www.marriott.com/hotels/travel/dadsi-sheraton-grand-danang-resort/