FujiMart Vietnam Retail Co., Ltd. - a joint venture between BRG Group and Sumitomo Corporation of Japan – officially opened the third FujiMart supermarket in Hanoi on Tay Son in the capital's Dong Da district.
The establishment and development of the latest FujiMart supermarket is expected to further promote fresh Vietnamese cuisine mixed with a dedicated Japanese service style.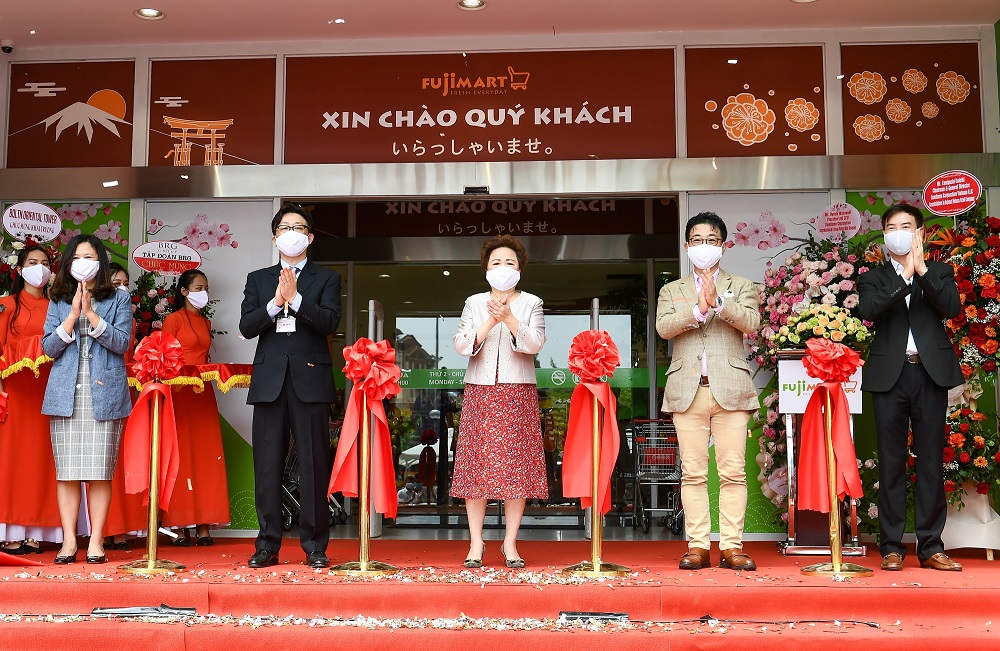 The third FujiMart supermarket was officially opened at 324 Tay Son, Hanoi
Operating with a model that is beloved by Hanoian people, FujiMart supermarket at 324 Tay Son has a total of nearly 10,000 goods displayed on two spacious floors. In particular, it also offers consumers many high-quality products with diversified types and designs imported directly from Japan.
Madame Nguyen Thi Nga, Chairwoman of BRG Group said: "The success of FujiMart supermarket in Vietnam is a clear demonstration of the synergy between BRG Group and Sumitomo Corporation, as well as the sustainable cooperation between Vietnam and Japan in general. We are really proud that with our consecutive efforts, FujiMart has fully conquered the trust and increasing demands of consumers, becoming one of the favorite shopping addresses in the capital."
Mr. Koichi Taniguchi, General Director of Sumitomo Corporation Vietnam added, "With the prestige, position, strong resources, and many years of experience in the operation of supermarket chains from both BRG Group and Sumitomo Corporation, I believe that the continued expansion of the FujiMart supermarket system will help further develop Vietnam's retail industry as well as contribute to tightening the relationship between Vietnamese and Japanese businesses."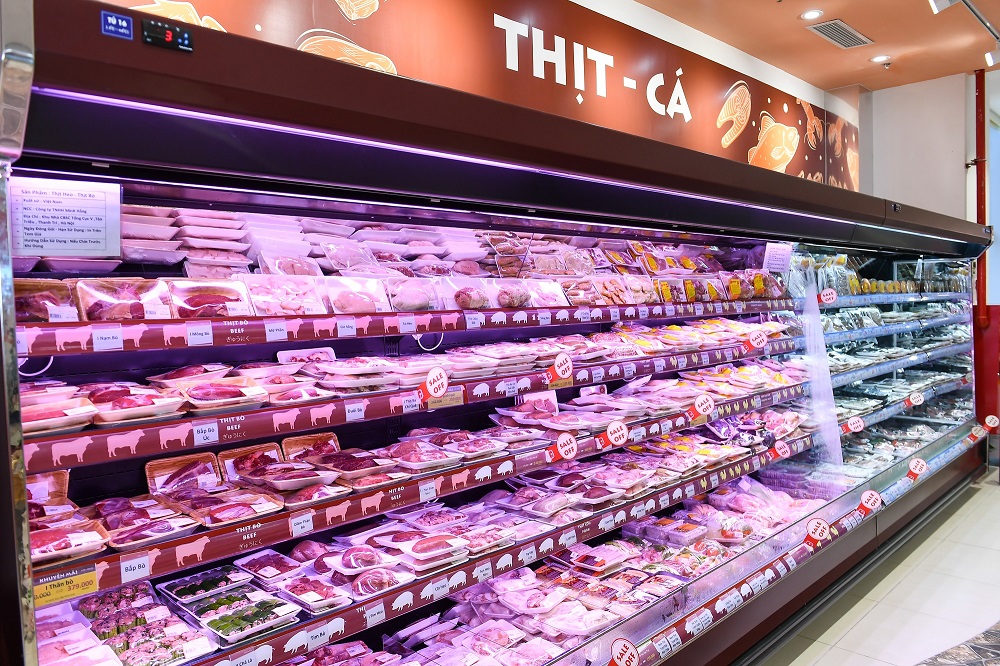 Not only focusing on a friendly and comfortable shopping space, FujiMart also improves the quality of goods and increases the variety of products, especially in fresh food. At FujiMart, fresh food is imported daily, ensuring fresh and delicious quality for consumers.
The thoughtfulness and dedication is also evident through the daily prepared food supply area. This is a favorite stall of many families as it helps to save processing time while still enriching meals with nutritious and delicious dishes.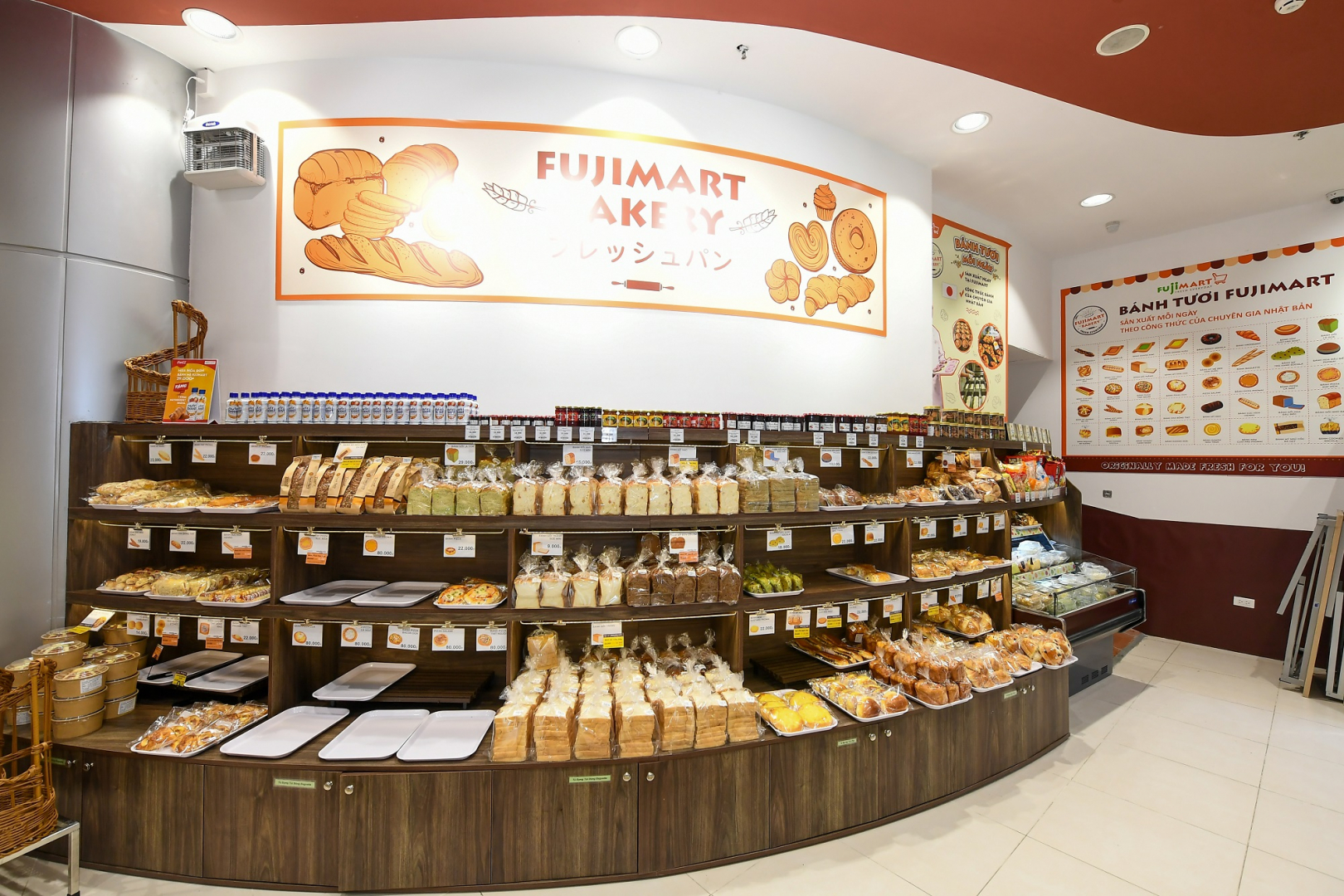 Fresh Japanese cakes are one of the most popular products at FujiMart. With ingredients and baking recipes by leading Japanese bakers, FujiMart's fresh cakes are produced fresh every day at the supermarket's oven. Not only that, the chefs of FujiMart are constantly preparing to launch new cakes to diversify choice for customers.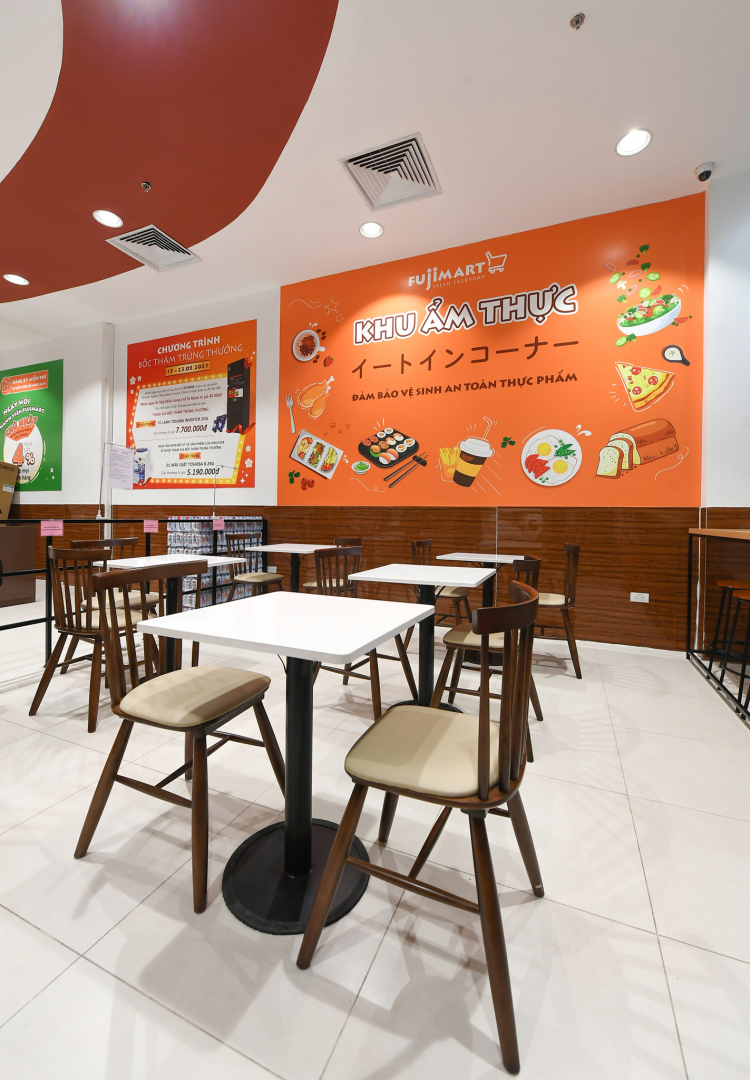 With the desire to provide people with a Japanese-style shopping experience, FujiMart has arranged a dining area with enough furniture so that they can rest and enjoy dishes directly right inside the supermarket.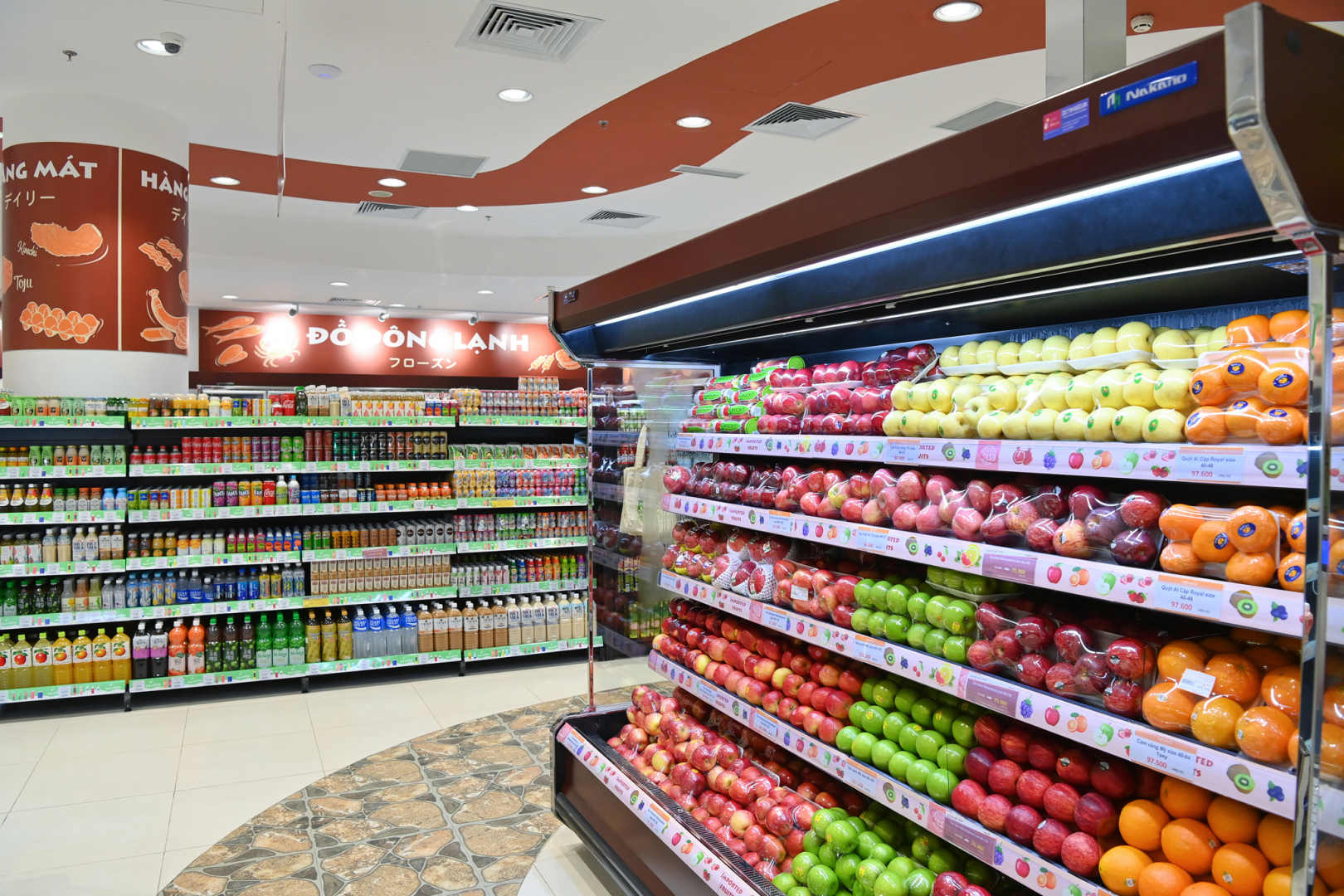 After more than two years since the launch of the first supermarket, FujiMart has fully conquered the trust and strict requirements of the capital's consumers thanks to the criterion of being "Fresh Everyday". Applying the know-how and technology of Japan's leading culinary supermarkets, FujiMart pays special attention to controlling and ensuring fresh food and dedicated customer service. The dedicated guidance of Japanese experts with more than 40 years of experience in operating supermarkets in Japan is one of the secrets to help FujiMart strictly control the quality of goods and ensure food safety standards.
Mr. Keisuke Hitotsumatsu, General Director of FujiMart Vietnam shared: "Each high-quality product at FujiMart contains the enthusiasm of Japanese and Vietnamese employees with the desire to bring the best products to Vietnamese consumers. At FujiMart, the criteria of green, clean, and quality assurances are always our top priority. Along with a friendly and convenient shopping space, we hope that consumers will always find joy when shopping at FujiMart."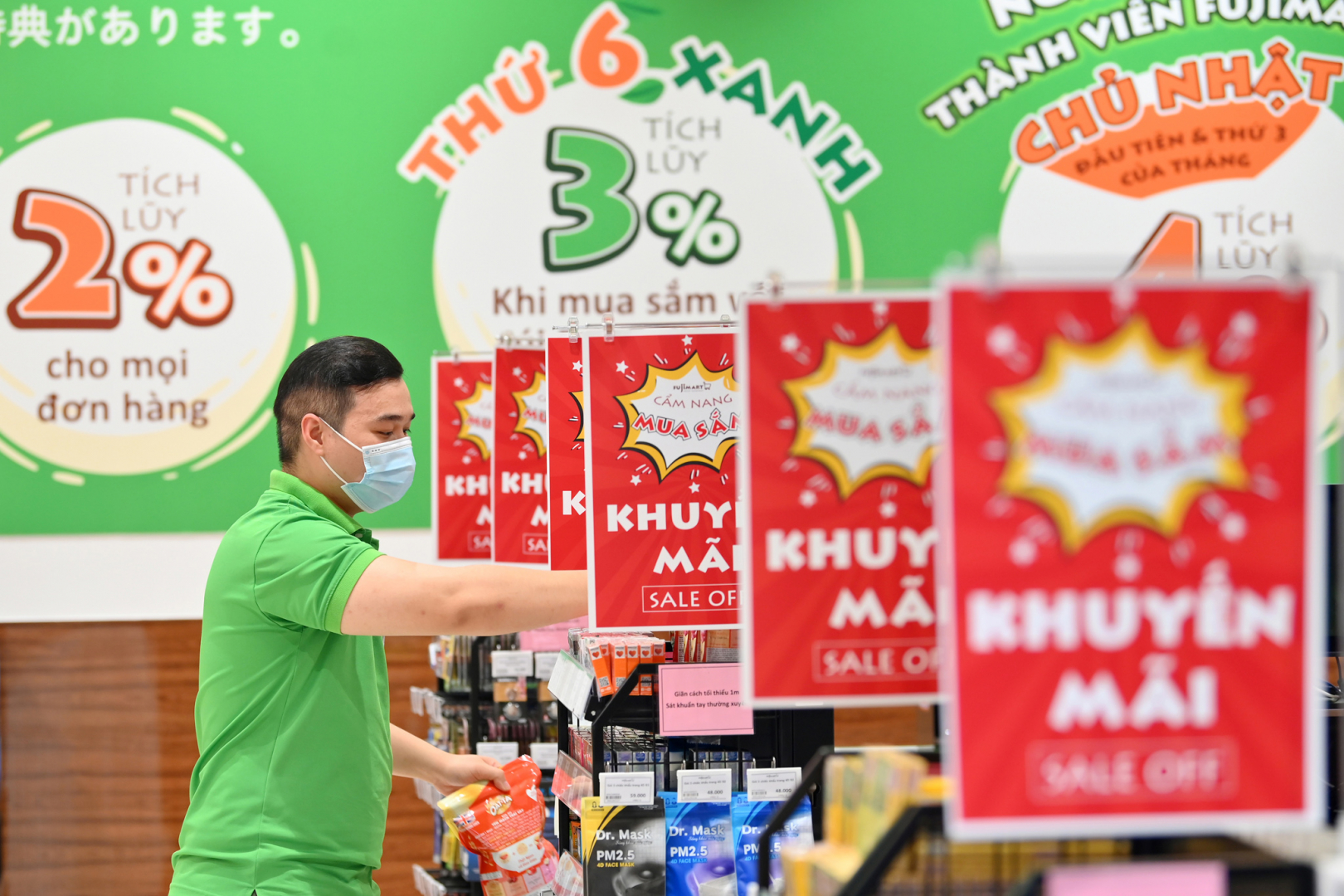 To mark the opening of FujiMart on Tay Son, the supermarket has offered customers a variety of attractive promotions and gifts since May 15, such as the program applied for shopping bills from VND400,000 ($17) or more, and a lucky draw with the opportunity to win great prizes such as refrigerators or washing machines.
On opening day itself, FujiMart offered 2,000 vouchers with a face value of VND50,000 ($2.15) to the first 2,000 customers who registered for a membership card. The FujiMart customer card program with many attractive promotions promises to be a close companion for customers, with initiatives such as accumulating 2% of daily shopping value, accumulating 3% when shopping with Eco FujiMart bags every Friday, and double the accumulation on the first and third Sunday of every month.